DEM VOLKE DIENEN
We publish this inofficial translation of a statement of Partizan and the Red Front Collective:

Below we publish a statement by Partizan and the Red Front Collective of 18 May 2018, on the reactionary attack of the so-called "youth resistance" against the May Day demonstration in Berlin. At this point we again refer to the statement by the Red Flag Committee and the comments from Ecuador and the Ruhr.
About the 1. May 2018 in Berlin and the group "youth resistance".
Here we speak as organisations from Austria and Turkey / Kurdistan to clearly and unequivocally condemn the reactionary and insidious attack of the group "Jugendwiderstand" on the First of May demonstration in Berlin, to brand it as a reactionary manoeuvre, which took place under the eyes and tolerated by the German police against revolutionaries, anti-fascists, feminists and communists.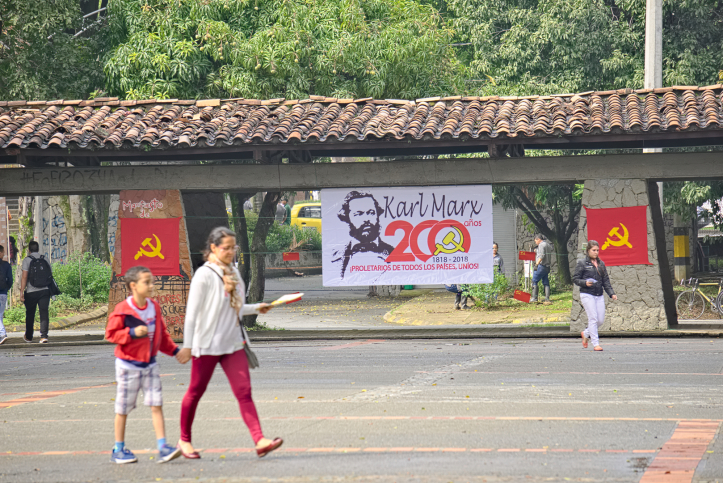 We document an english translation of a declaration of the Maoist Organization for the Reconstitution of the Communist Party of Colombia:
With great communist joy we celebrate the giant's steps that the International Communist Movement has taken in the last years. The current combative May is a thermometer for this: through the whole world, we communists and revolutionaries have energetically and belligerently celebrated the First of May, international day of the working class, and the 5th of May, the bicentenary of the birth of our great master and founder of the proletarian ideology: Karl Marx.
In this milestone, and with great pride for having the comrades we have, we greet all the maoist parties and organizations throughout the world that carry People's Wars forward or are preparing them, and advance in the task to reconstitute the Communist International with iron will. Times show what our dear Chairman Gonzalo had told before the world: maoism is starting to command the new great wave of the world proletarian revolution. And is doing so in the only possible way: combating imperialism, reaction, revisionism and all kinds of opportunism in an inseparable and implacable way.
We publish a finnish translation of the declaration of the first meeting of the marxist-leninist-maoist Parties and Organisations of Europe. It is also available in german, spanish and french.

Kaikkien maiden proletaarit, liittykää yhteen!

Eurooppalaisten marxilais-leniniläis-maolaisten puolueiden ja järjestöjen ensimmäisen kokouksen julkilausuma
"Todellinen internationalismi voi olla vain uhrautuvaista työtä vallankumouksellisen liikkeen ja vallankumouksen taistelun kehittämiseksi omassa maassa, tämän taistelun, tämän linjan ja vain sen tukemista (propagandalla, myötämielisyydellä, aineellisesti) poikkeuksetta kaikissa maissa." – Lenin
Me eurooppalaiset marxilais-leniniläis-maolaiset puolueet ja järjestöt olemme pitäneet ensimmäisen yleiseurooppalaisen puolueiden ja järjestöjen kokouksen, ja olemme siten menestyksekkäästi toteuttaneet tavoitteemme yhteyksiemme, keskinäisen koordinoinnin ja tuen vahvistamisesta, antaen sysäyksen kamppailulle kommunistien yhtenäisyyden puolesta Euroopan mantereella osana kansainvälistä kommunistista liikettä. Näemme tämän tapaamisen alkuna prosessille, joka on väittelyä, sekä yhteenliittynyttä teoreettista ja käytännöllistä taistelua, pohjautuen marxismi-leninismi-maoismiin – pääasiassa maoismiin – ja leppymättömään taisteluun revisionismia vastaan, maailman proletaarisen vallankumouksen palvelemiseksi enemmän ja paremmin. Toisista maista kotoisin olevat toverit, jotka kutsuttiin kokoukseen, mutta joiden läsnäolo oli estynyt erityisten ongelmien johdosta, lähettävät tervehdyksensä kokoukselle, ja me jatkamme kamppailemista heidän ja myös muiden kommunististen voimien liittämiseksi kautta Euroopan osaksi yhteisiä pyrkimyksiämme.
Details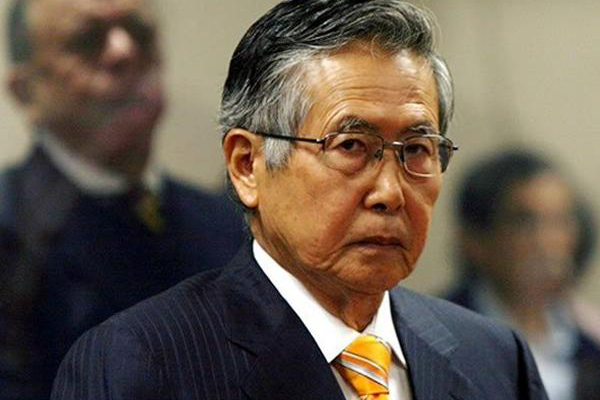 The former President of Peru, Alberto Fujimori, is on trial again. He is known for his many crimes and the genocide against the Peruvian people during his presidency from 1990 to 2000. Even the old, Peruvian state found him guilty of the massacres carried out by his death squads and his paramilitary groups. In 2009 he was imprisoned and sentenced to 25 years in jail. Furthermore, he was corrupt and embezzled millions of dollars. When he was officially charged with that, he flew to Japan where he stayed for five years. He is responsible for thousands of peasants, workers and revolutionaries who were tortured, raped and killed. They paid the highest price fighting for the end of the sellout of their country to the imperialists, fighting for the end of semi-feudalism, semi-colonialism and bureaucratic capitalism. Fujimori sold out his country, did everything the Yankees told him to do and they gave him one job, to crush the People's War led by the Communist Party of Peru. And he used every barbarous method he could think of trying to fulfill it.
But after only few years in prison Pedro Pablo Kuczynski, then still president of Peru and a lackey of Yankee-imperialism – pardoned and released him in December 2017. This was followed by protests and demonstrations in several countries. In his current trial Fujimori is accused of giving the order to the murder of six peasants in the district of Barranca, north of Lima, carried out by the Colina paramilitary group in January 1992.
Details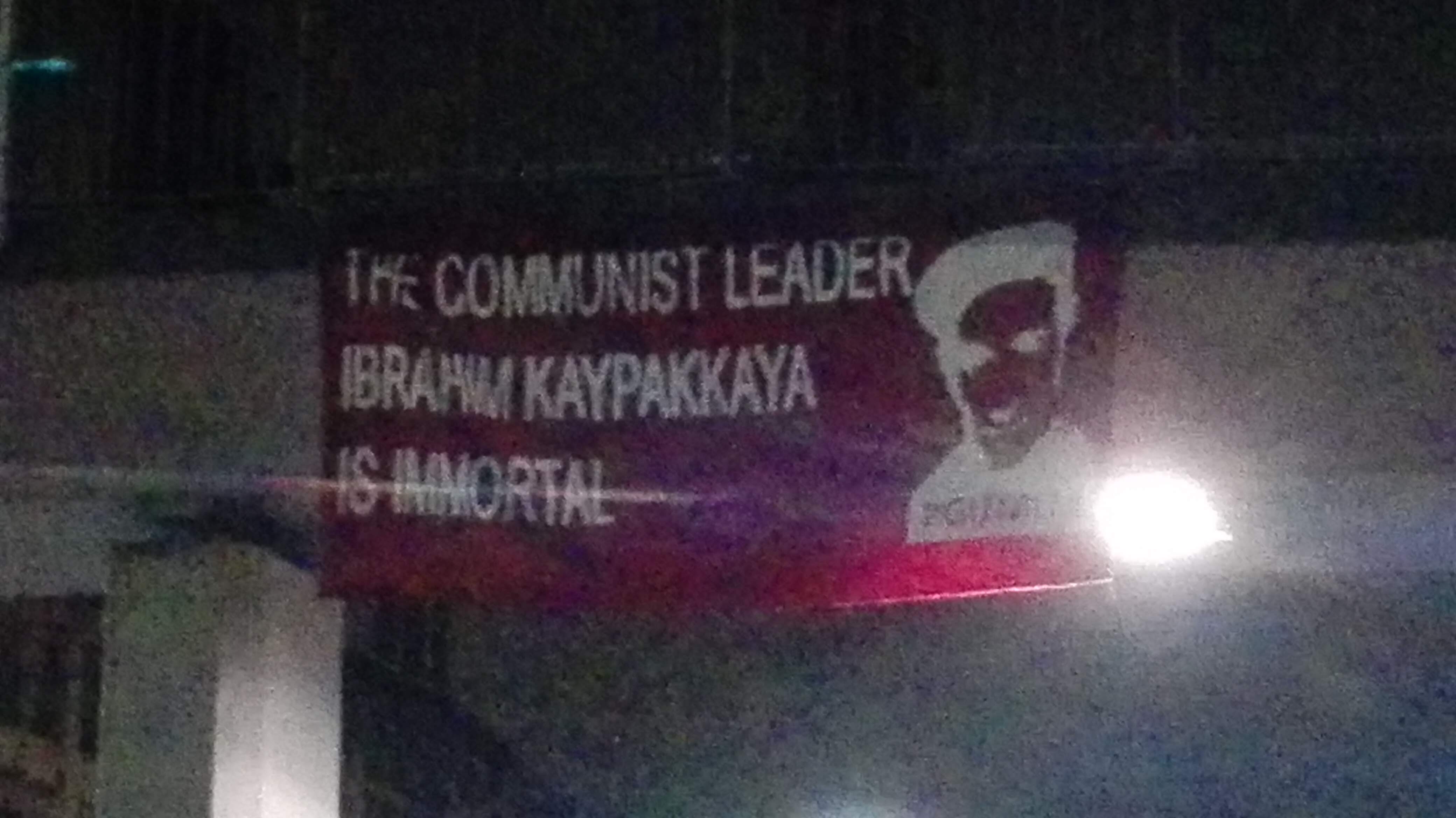 On the 18th of May, the 45th anniversary of communist leader comrade Kaypakkayas murder in the hands of the Turkish reaction, militant actions were carried out in Austria and Switzerland by the comrades of the Partizan Youth Initiaive / Marxist-Leninist-Maoist. Hoisting Banners with the slogan "İbrahim Kaypakkaya – lives with the Party", "Long live Maoism", "Long live MLM" and "The communist leader İbrahim Kaypakkaya is immortal" the comrades from Turkey, together with comrades of the Red Front Collective, the comrades went on lighting firework to draw further attention to the commemorial actions. The banners were put up in English, German and Turkish and slogans were shouted for the People's War. We salute the great efforts made by the comrades! In the following, we document the videos and pictures of this actions: