DEM VOLKE DIENEN
Details
23 years ago, during the so-called "Gazi Mahallesi olayları"(Gazi Quarter riots) in March 1995, 18 people that fought against the reactionary Turkish state were murdered and hundreds more were injured by the reactionary forces. The riots in the working-class quarter started because of a provocative gunned attack on several cafes at the same time and lasted for 3 days with actions in several places in Istanbul and Ankara. The protests reached its climax when tens of thousands fought fierce battles with the armed, reactionary forces at a police station in the Gazi quarter, Istanbul.
Details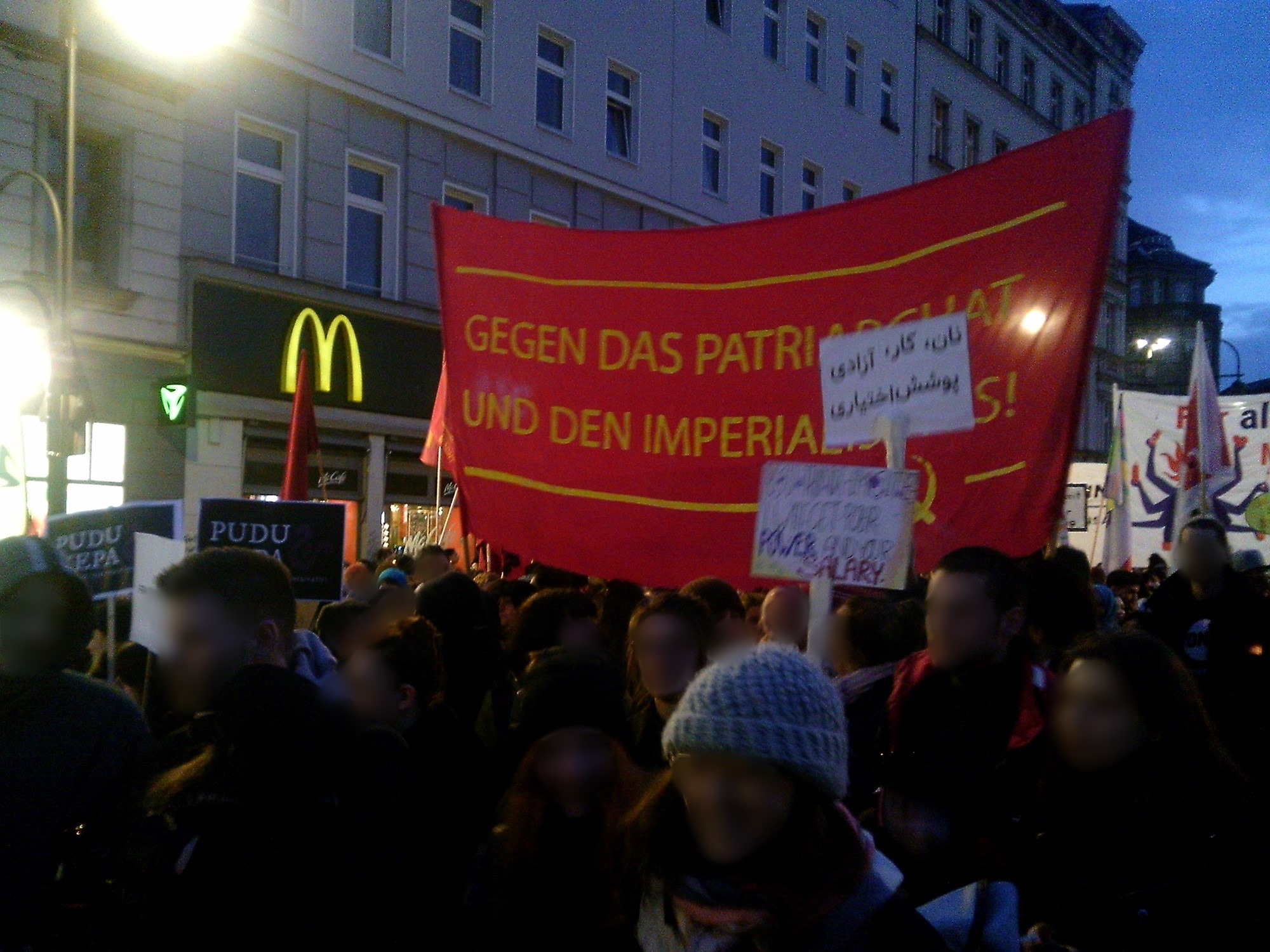 We publish some impressions from actions done on the 8th of march.
Details
Today we received a mail of a comrade sharing his enthusiasm about a new magazine called "Rote Post" ("Red Post") that we like to share:
"I was very happy to see, walking in the streets of Hamburg, some young workers selling this new monthly magazine called the Red Post directly to the people passing by. As a foreigner it is very good to have, in a few pages, a synthesis on how the working class lives in Germany. What are its most felt economical demands in the cities of this country? Articles on housing, public transportation, the addictions that afflict the workers, its national and international sections, as well as culture and women specific aspects of life and struggle explain the situation well. The magazine is still fresh, in its second issue, but has a lot of potential and the people need a magazine which speaks for them, which represent their demands, which they can call their own. The magazine helps to understand that even in an imperialist country like Germany the people get exploited for the big capitalists to get maximum profits of everything. Many immigrants are part of the population of these cities, having an international section not only is important to link that the situation of the working class is similar and related in different countries. It is an international class and to unite in the same struggle is a necessity. Congratulations to the authors and editors of the magazine, keep up the good work. You got an enthusiastic supporter and for sure I will bring this magazine, and the idea, to my country! The comrades also said the mail in their magazine, This email address is being protected from spambots. You need JavaScript enabled to view it., can be used to order copies, which I can only recommend, and will help me improve my German from abroad."
Details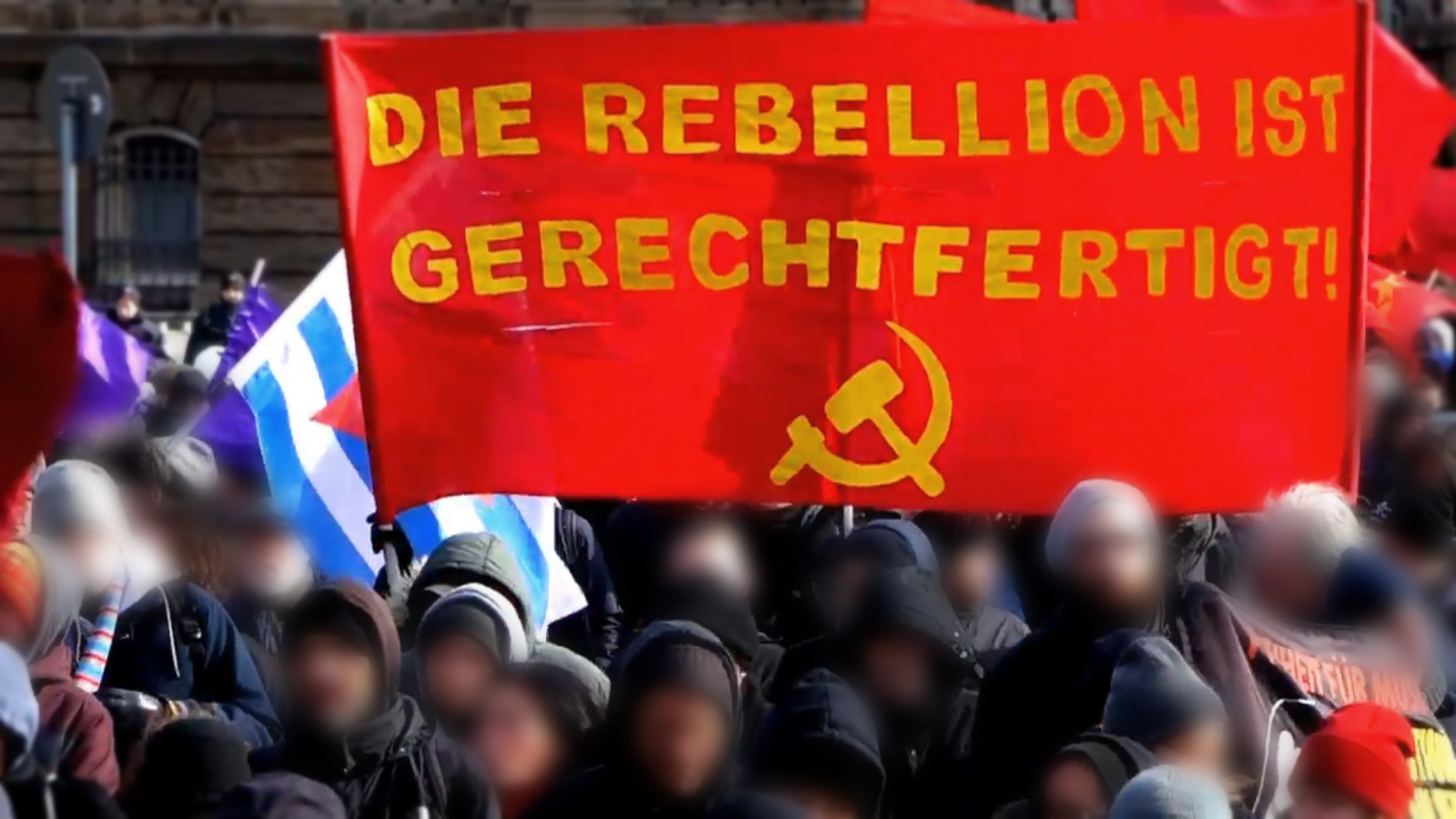 Yesterday, 2000 people went out on Hamburgs streets, marching in the demonstration "United we stand". Amongst them, also the comrades of the League Against Imperialist Aggression, who took part with a strong contingent. The demonstration was organized to denounce the reactionary manhunt following the G20 summit and was called for also in reference to the "Day of the political prisoners", which the German Red Aid celebrates annually on the 18th of March.
Details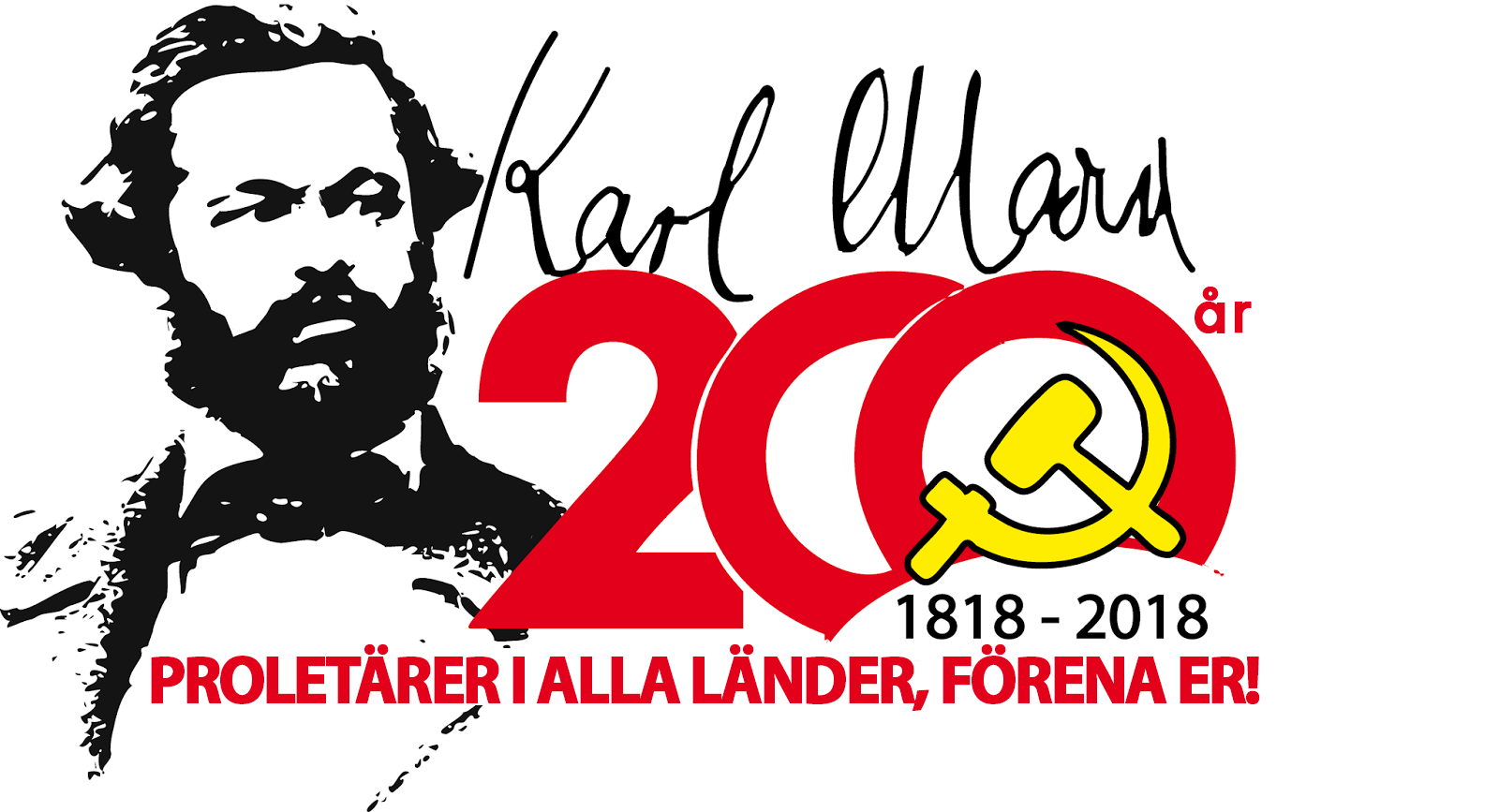 Details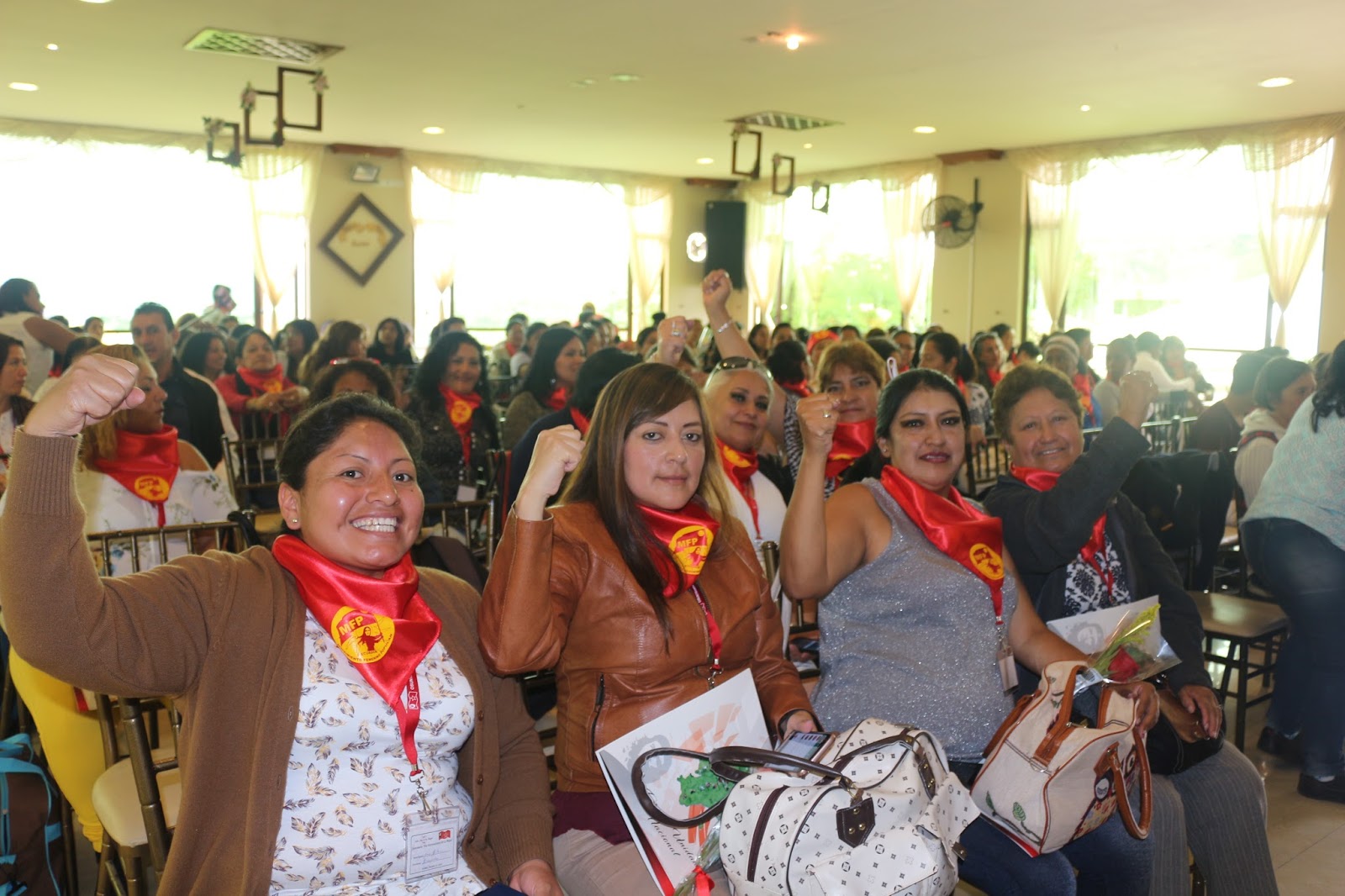 We publish some of the pictures the comrades from Ecuador shared with us for the 8th of March. The declarations that are to be translated end with these slogans:

Long live the working, exploited and opressed women!
Long live the rebelling, revolutionary and communist women!
Long live the proletarian leadership of the peasants struggle!
Long live the workers-peasants alliance!
Long live the Popular Womens Movement!
Long live Marxism-Leninism-Maoism!
Honour and glory to comrade Lorenza Abimanay!
Honour and glory to comrade Norah!
Honour and glory to comrade Sandra!
Details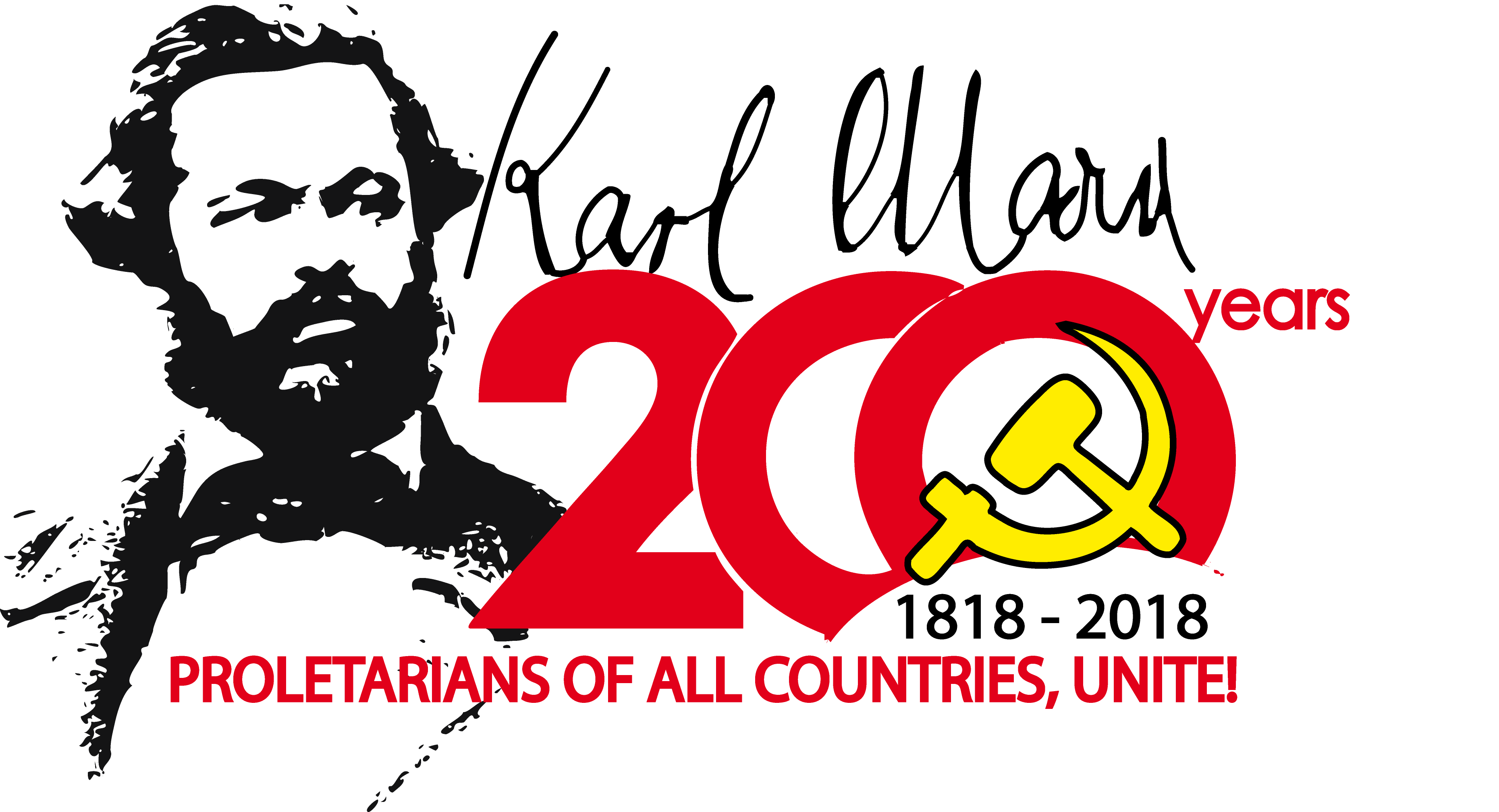 We publish this inofficial translation of the joint declaration for the 200 year anniversary of the birth of Karl Marx:
Proletarians of all countries, unite!
JOINT DECLARATION
Long live the 200 year anniversary of the birth of the great Karl Marx!
Details
The great materialist Stephen Hawking died in the age of 76. In his most recent video message he stated:
"I want to share my excitement and enthusiasm about this quest. So remember to look up at the stars and not down at your feet. Try to make sense of what you see and wonder about what makes the universe exist. Be curious, and however difficult life may seem, there is always something you can do, and succeed at. It matters that you don't just give up."