DEM VOLKE DIENEN
Details
We document two new tracks Bandera Roja from Chile. The first track is a collaboration with Anónimo from El Salvador, the second one with Adverso from Chile.
Details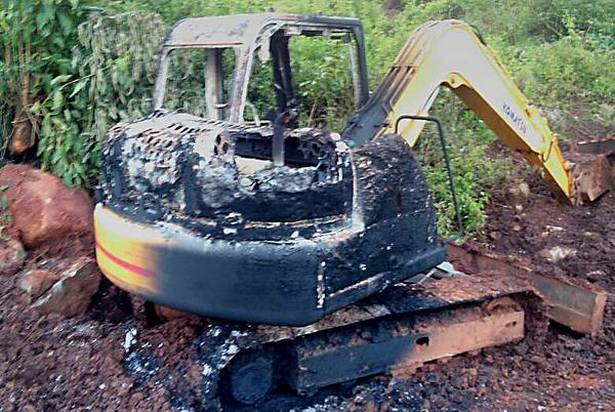 Despite reactionary and defeatist propaganda the People´s War is continuing to deal severe blows to the reactionary forces in India. While the old Indian State dreams of having quelled the People´s War by 2022, revolutionary forces under the leadership of the CPI (Maoist) have unleashed a number of significant actions in recent weeks:
Details
We publish this pending translation of the declaration of the Communist Party of Brazil (Red Faction)
Proletarians of all countries, unite!
Long live the 25th anniversary of Chairman Gonzalo's speech!
Long live Chairman Gonzalo and his all-powerful thought!
Details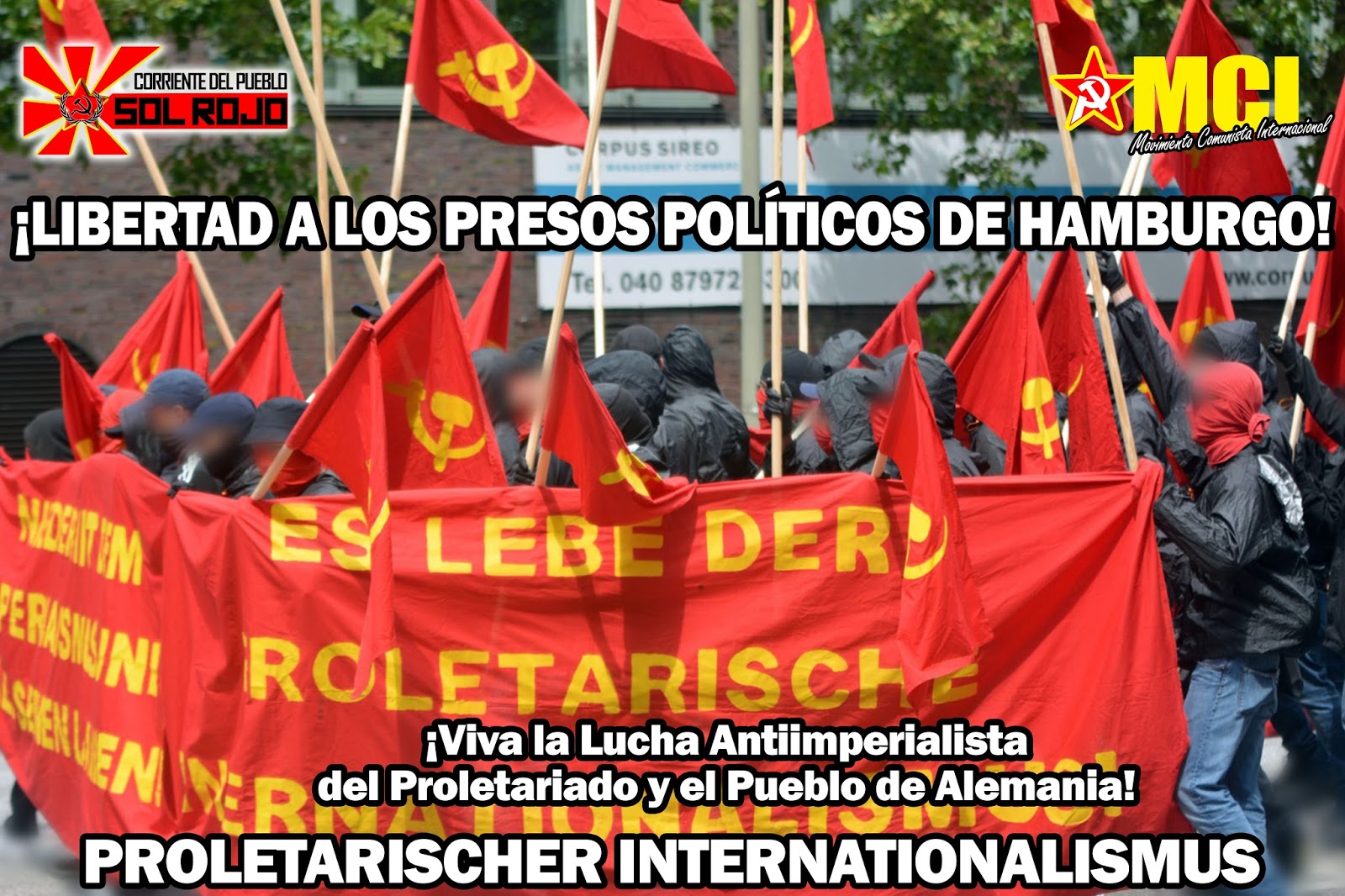 Yesterday, comrades from Mexico published a short statement, alongside a video and a poster, in solidarity with all those who fought against imperialism during the G20 in July in Hamburg. In the following we document the translated statement send to us as well as the video and the poster.
Details
Dear Comrades and Friends,

from many of our international readers, we have been repeatedly asked if we could more frequently publish text in english. We have discussed this issue among the writers of Dem Volke Dienen (serve the people) and decided, that we will start to publish texts on a daily basis in english. These texts will not simply be english translations of the texts published in the german section, which from now on will have a stronger focus on the national situation in the german speaking countries. Of course, when we think that texts in the german section are of general interest, we will also translate them into english and publish them.

We remind you that the content on this website is written by a group of independent writers as described in "About" "We, who are running this website, are individuals, who are interested to provide information about the ideological and political development of the international revolutionary movements in the German-speaking countries for a broad public. The contents of the articles correlate to the opinions of the respective authors, if not stated otherwise. We do not have organizational connections to the various Parties and organizations, to which there are links and found in the RSS feed. We do not have any liability for the contents on linked websites." and is not official channel of any organisation.

We hope those english speaking comrades who have links to us, either include the english link or change from the link for german to the link for english. We also warm-heartedly welcome contributions from comrades from all over the world, particularity from the comrades from the oppressed nations.

The link to the english section is the following: http://www.demvolkedienen.org/index.php/en/
The link to the german section is the following: http://www.demvolkedienen.org/index.php/de/
With internationalist greetings
The writers of Dem Volke Dienen