DEM VOLKE DIENEN
Details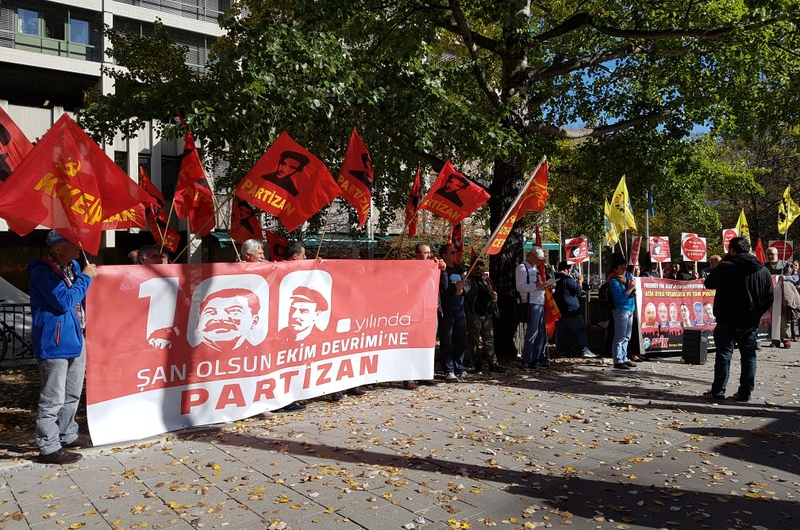 For more then two years now ten members of democratic and revolutionary organisations of Turkish immigrants in Europe are imprisoned by the government of the FRG. They are on trail for their dedicated work for the Turkish people and the world proletariat, and accused of membership of the TCP/ML, which is considered to be a terrorist organisation by German imperialism. To support them and demand their release, a manifestation was held in front of the Munich court last Friday, on the occasion of yet another day of hearing.
Details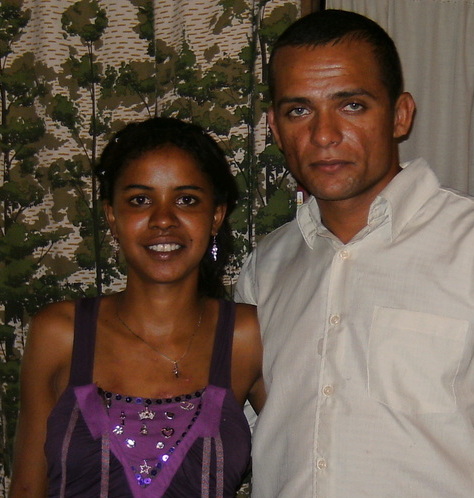 We document an unofficial translation of a statement of the League of the Poor Peasants (LCP) in which they announce the death of Comrade Ludmila who died due to her illness because of missing health treatment. She was the widow of Comrade Renato who was already murdered in 2012 by the mercenaries of the great landowners and the old Brazilian state. The daughter of both is now an orphan by the guilt of the old Brazilian state.
Details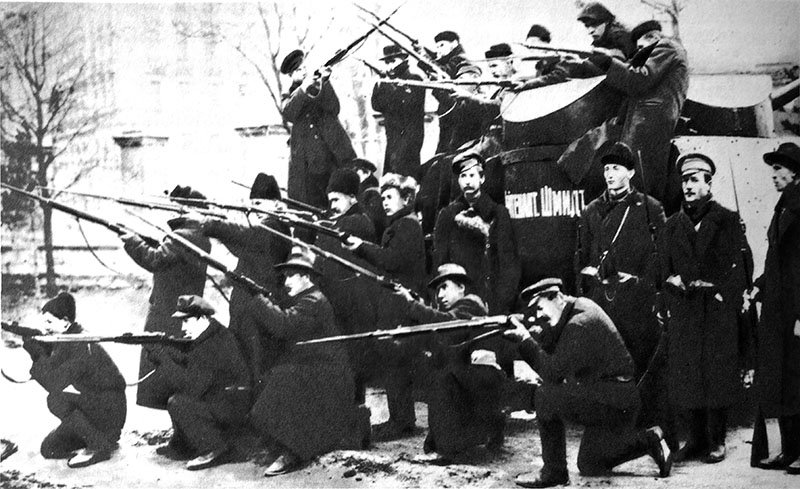 We document this english translation of the article from Number 197 of A Nova Democracia, published in October 2017:
The 100 years of the Great October Socialist Revolution
In October, the bolsheviks started preparing themselves actively for the insurrection. Lenin signaled that as they had the majority at the Workers and Soldiers Soviet Deputies, from Moscow and Petrograd, the bolsheviks would be able and should seizure power. Evaluating the way they had been so far Lenin concluded: " The majority of the people are with us".
Details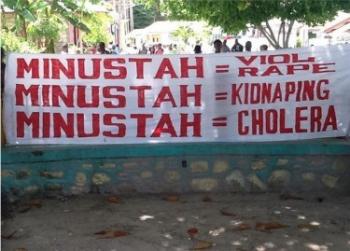 After more then 13 years, the so-called "United Nations Stabilization Mission In Haiti" ended just four days ago, on the 15th of October. When UN forces took over Haiti in 2004 it was amidst political turmoil. Massive demonstrations against the government took place and US imperialism had already lain the ground work, openly deploying special forces in the country. After 13 years of de-facto occupation of the country the situation for the people has become not much better: Instead of the "relief" and "stabilization" the UN only brought cholera, gang shout-outs and an increase of prostitution to Haiti.
Details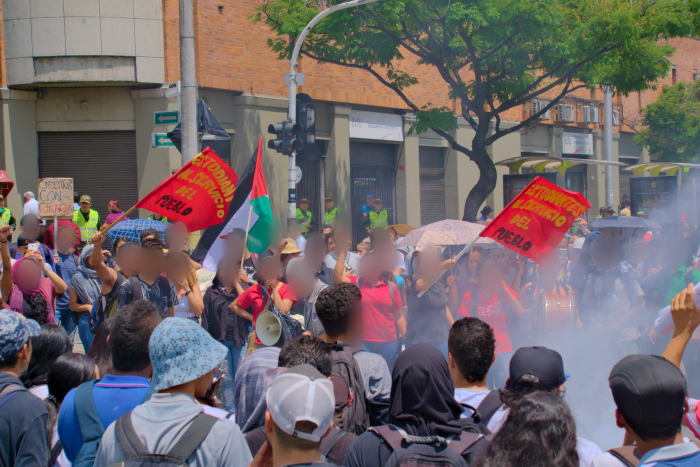 On the 12th of October students from several public universities of Colombia marched to defend the right to education. They denounced the actions of the state that push private universities with public resources, with resources intended to support the public universities. In Medellín several youth tried to enter the Alpujarra Administrative Center, resulting in clashes with the police.
The comrades taking part in the mobilisation also highlighted important elements, amongst other things "by overcoming the limits of bourgeois legality, two tendencies present themselves: those who reject the way of creating facts and propose to keep the struggle in the narrow legal framework, and those who want to go further, since they understand that rights can only be conquered this way."
We document some photos of the mobilisation from the comrades of columbia:
---