A secret operation made by the State of Israel on November 11 within the territory of Gaza resulted in a large-scale increase in tension in the Israeli-Palestinian conflict. Zionist troops infiltrated a few kilometers into the southern Gaza town of Khan Yunis and executed one of the leaders of the al-Qassam Brigades (Hamas armed wing), named Nour Baraka, 37. When perceived by the militants of the National Resistance group, the Israeli invading troops began the process of evacuation of the place leaving a blood trail: at least seven Palestinians were executed and several buildings were damaged. A Druze-Israeli lieutenant colonel involved in the operation was annihilated.
With the movement and the response exercise of the Palestinian forces, Israel has started an indiscriminate bombing of the entire Gaza Strip since the 12th, with destruction of hundreds of civilian homes, plantation areas, Academy of Applied Research at the University of Gaza, the headquarters of the Al-Aqsa TV and radio station of the Al Rahma commercial complex and an increase to 14 in the number of Palestinians executed, adding up to more than 30 injured so far.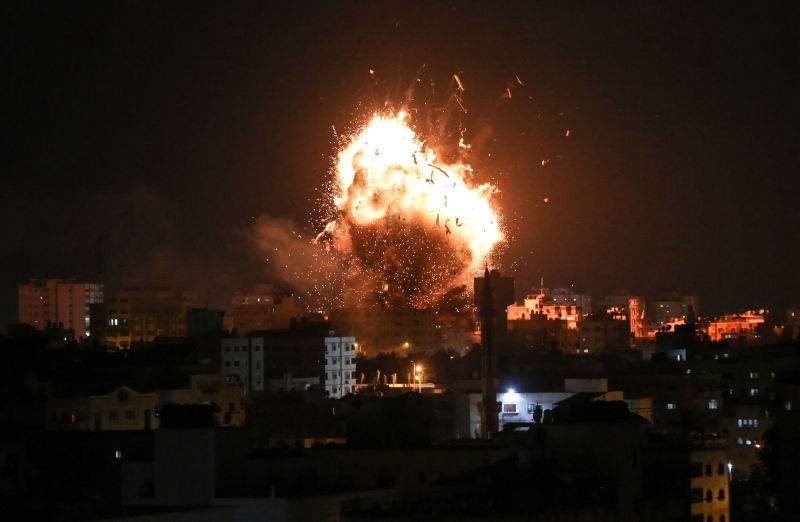 Israeli air strike hits Gaza on Monday night
NATIONAL RESISTANCE STRIKES BACK
Facing aggression, the Palestinian National Resistance took the initiative and, in response, at least 400 rockets and mortars were launched into Israel's occupied territory.
Faced with the failure of its secret operation and the relentless retaliation that has been inflicted, Israel also began on the 12th, already during the night, to send reinforcements of infantry and a large contingent of armored personnel carriers towards the Gaza border, signaling an even greater territorial intervention. Since taking such an attitude, however, the result collected by the Zionists was an Israeli military bus blown up by a Palestinian anti-tank missile as it moved troops near the border on day 13. The quantitative leap in the Palestinian response is being considered the last years. One of the Israeli army spokesmen, Lieutenant Colonel Jonathan Conricus, said the clash was already the biggest since the "last" war in 2014. The confrontation forced a hurried trip back to Israel by the first - Benjamin Netanyahu, who was in France; such a case is treated as a strong indication of a crisis and a worsening of the contradictions within the Zionist summit, since the failed mission would have been decided unilaterally by Defense Minister Avigdor Lieberman, without consulting or warning Netanyahu.
The climate on the Gaza border has been rising this year since the start of the Great March of Return on 30 March, in which at least 233 Palestinians have already been killed and more than 200,000 injured; the true Israeli suicide bombing inside the city is, to date, the pinnacle of this tension. The international press monopoly treats the recent events as possible fops for a "new" war – just as if at some point, since the beginning of the invasion of Palestinian territory, it had ceased.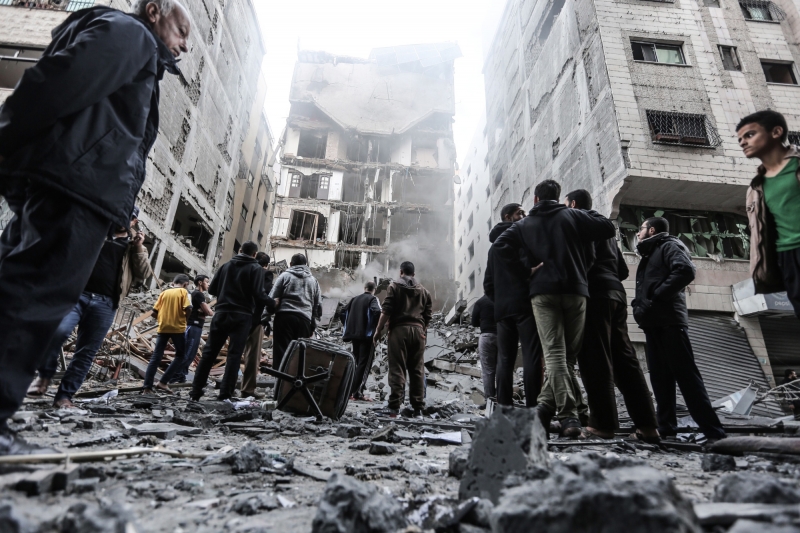 Gaza population meets on Tuesday morning amid the destruction caused by Israeli attacks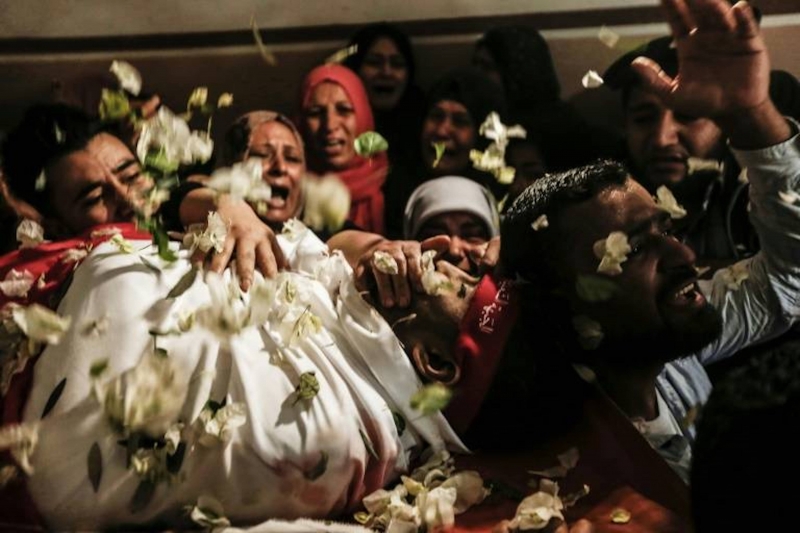 Palestinians veil martyr executed in Zionist invasion of Gaza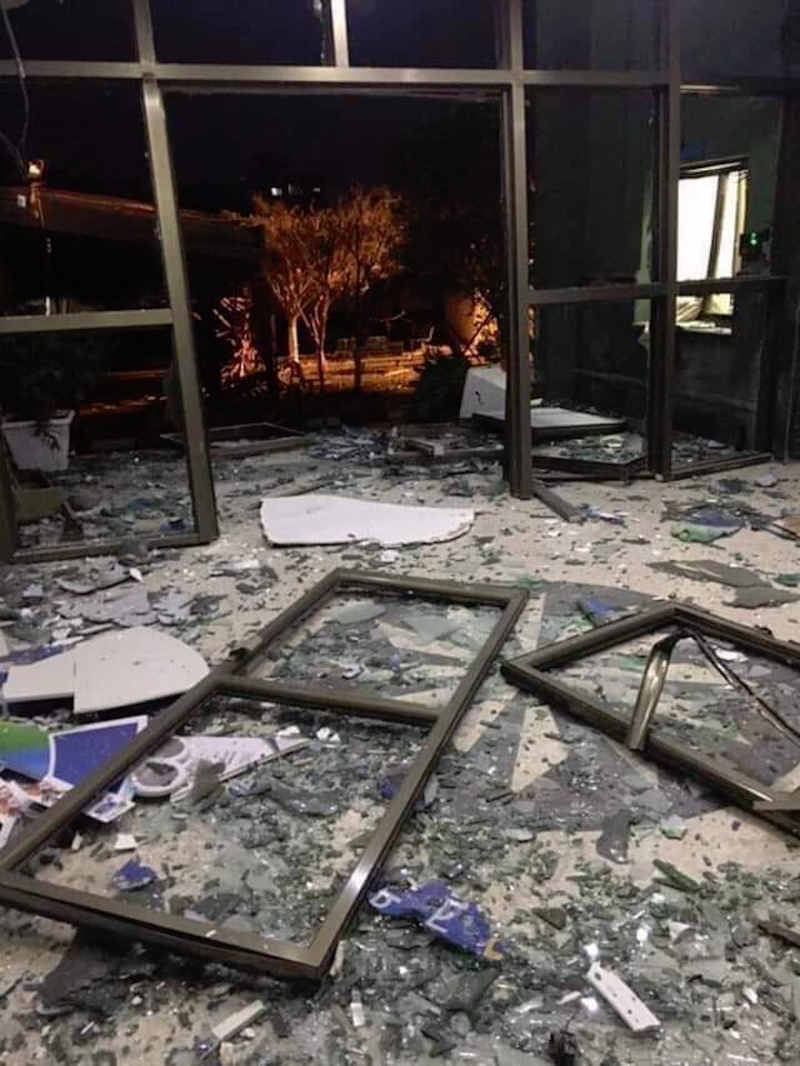 Debris from the Applied Research Academy of the University of Gaza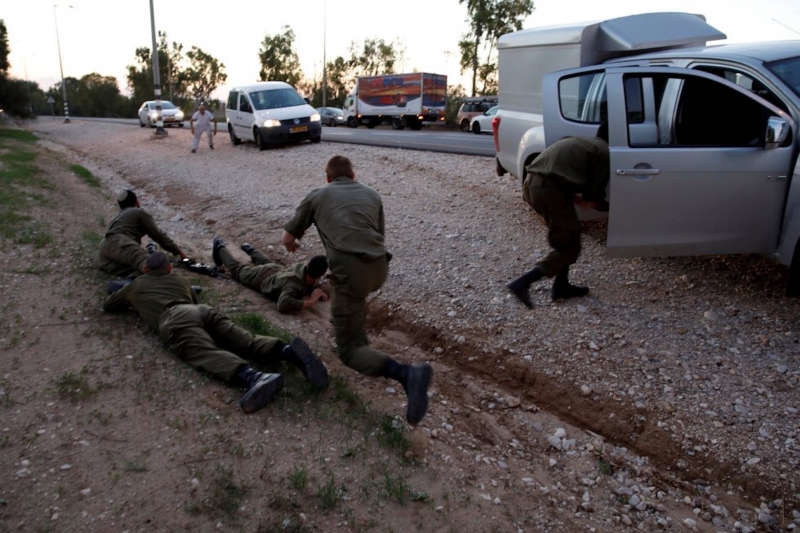 Zionist troops cornered by uninterrupted firing of Palestinian resistance rockets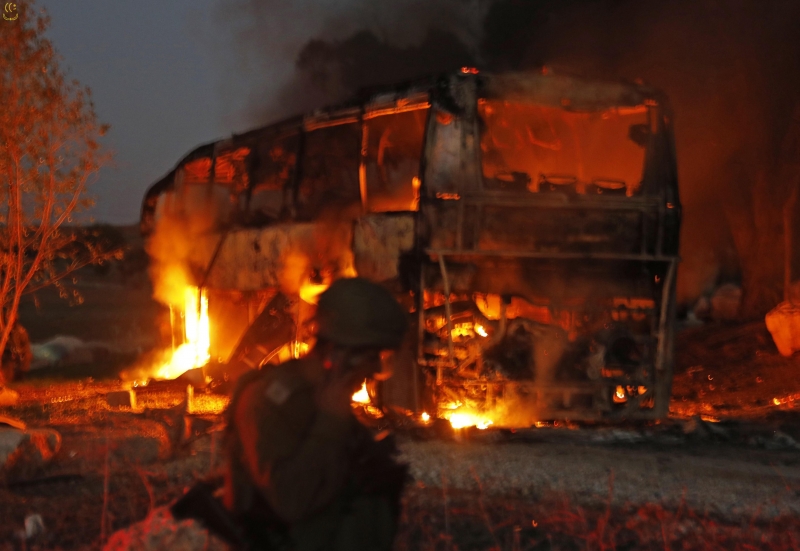 Zionist soldier watches Israeli military bus destroyed by Palestinian resistance forces
Translated from A Nova Democracia