DEM VOLKE DIENEN
Details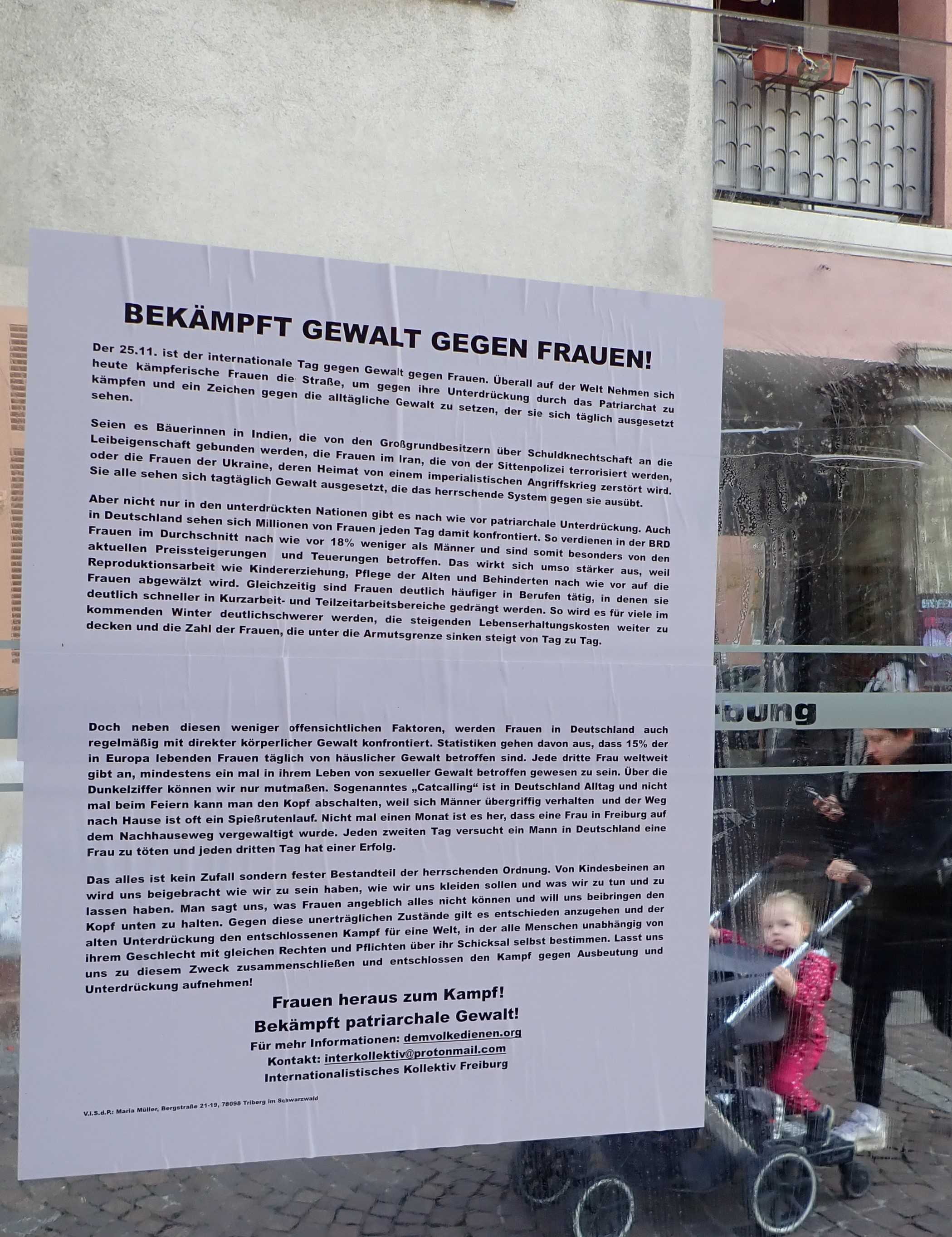 In Freiburg, on the occasion of the international day against violence against women, a wall newspaper was written and hung up in various places in a busy neighborhood. We publish here some pictures which were sent to us.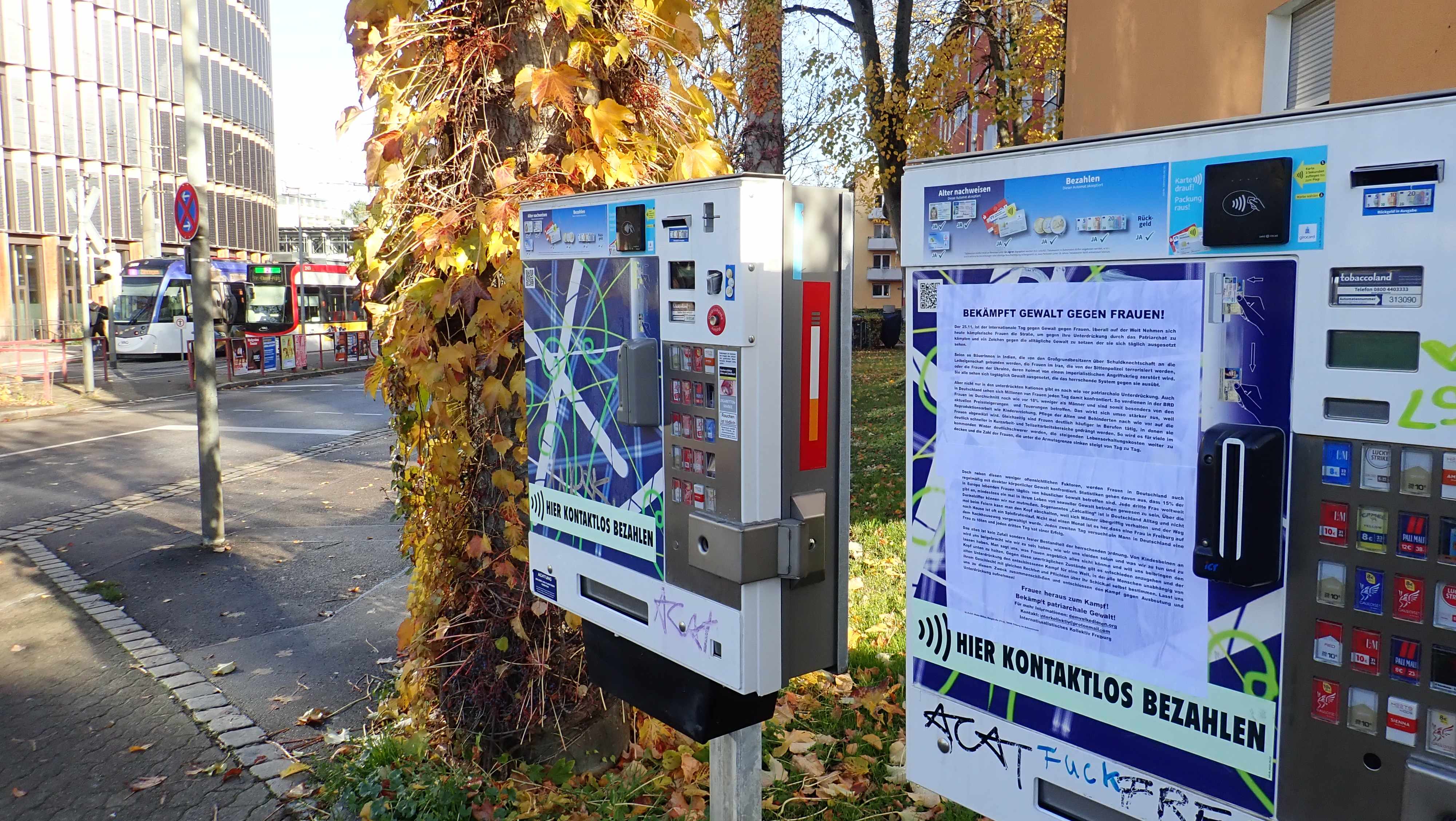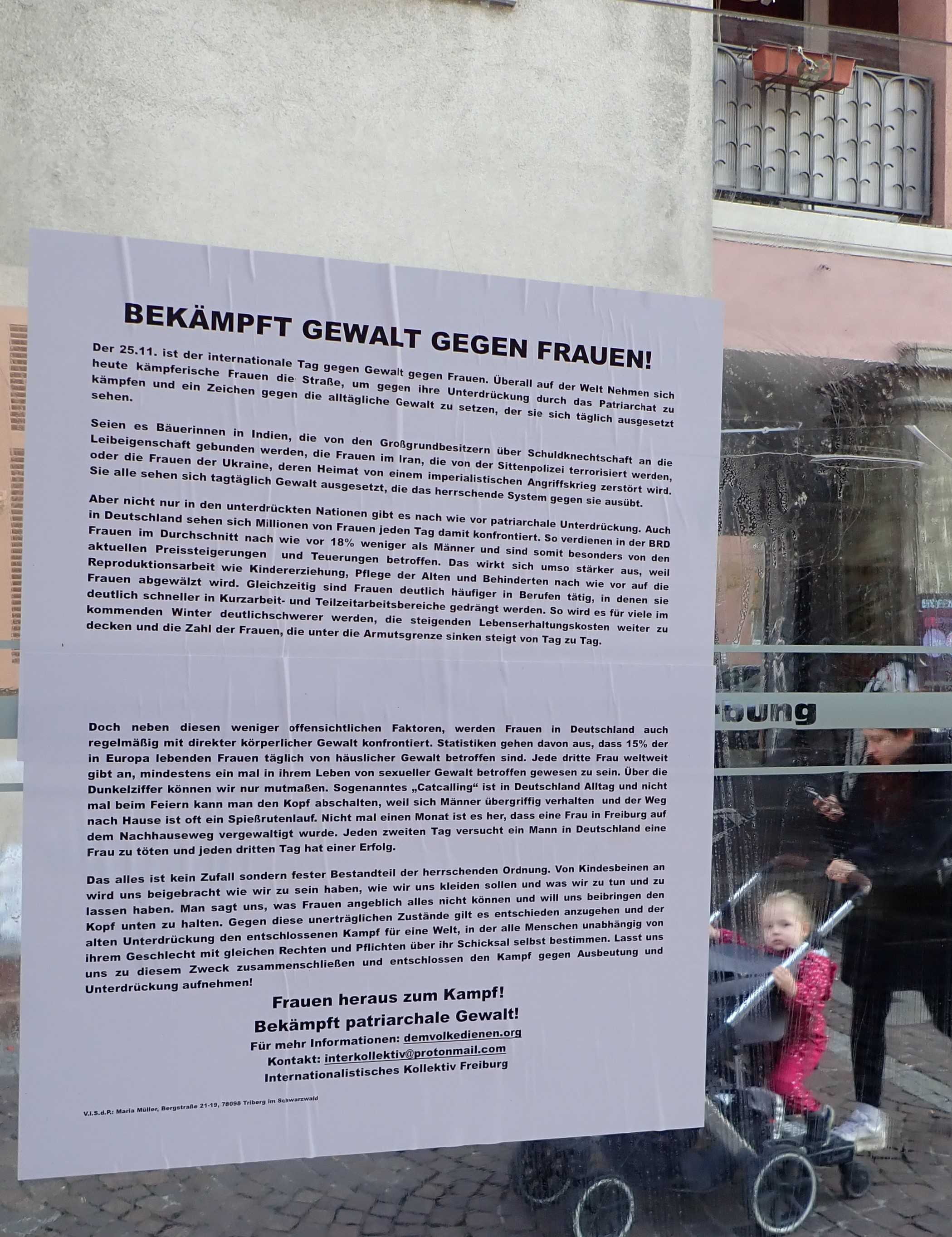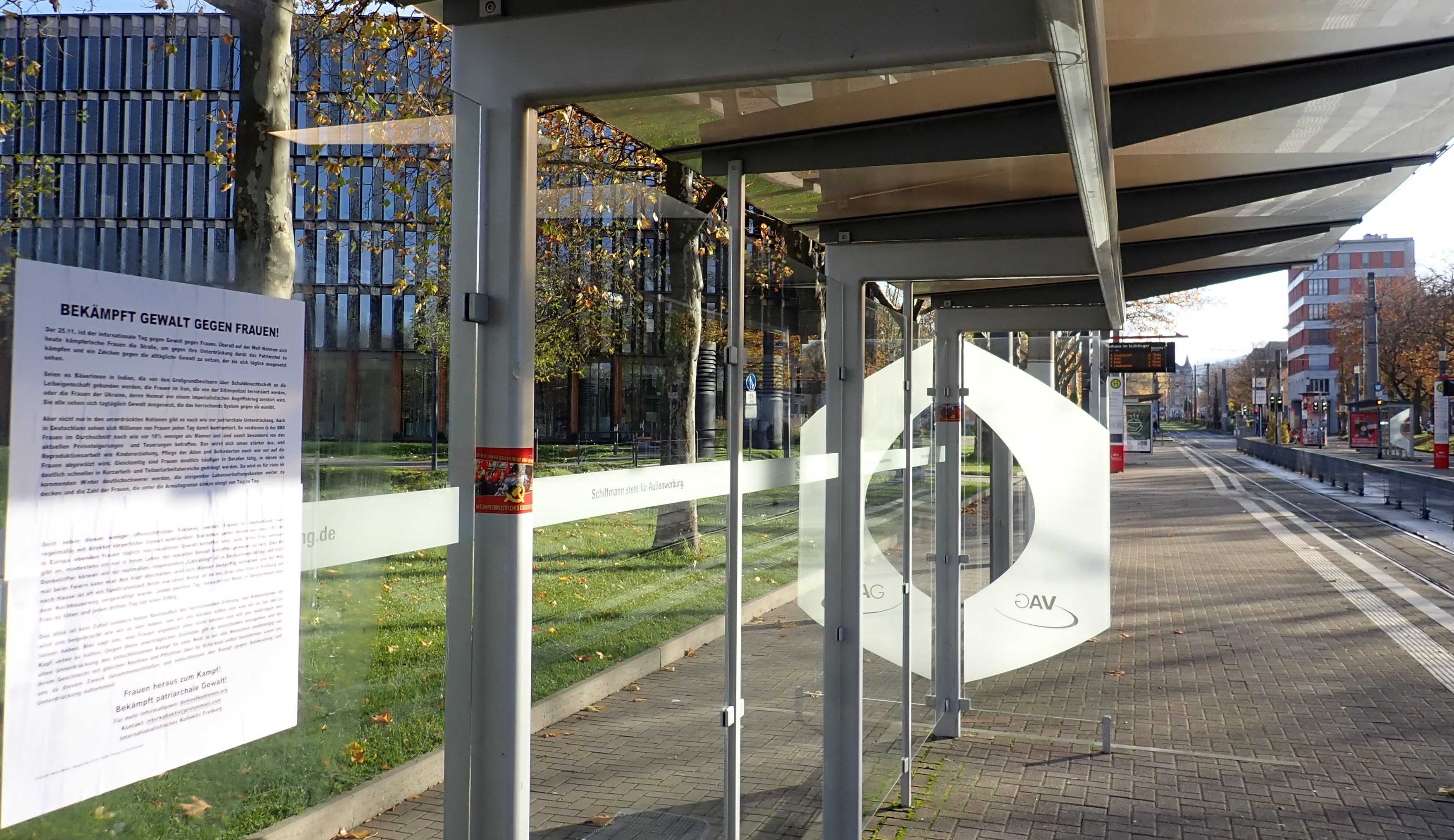 Details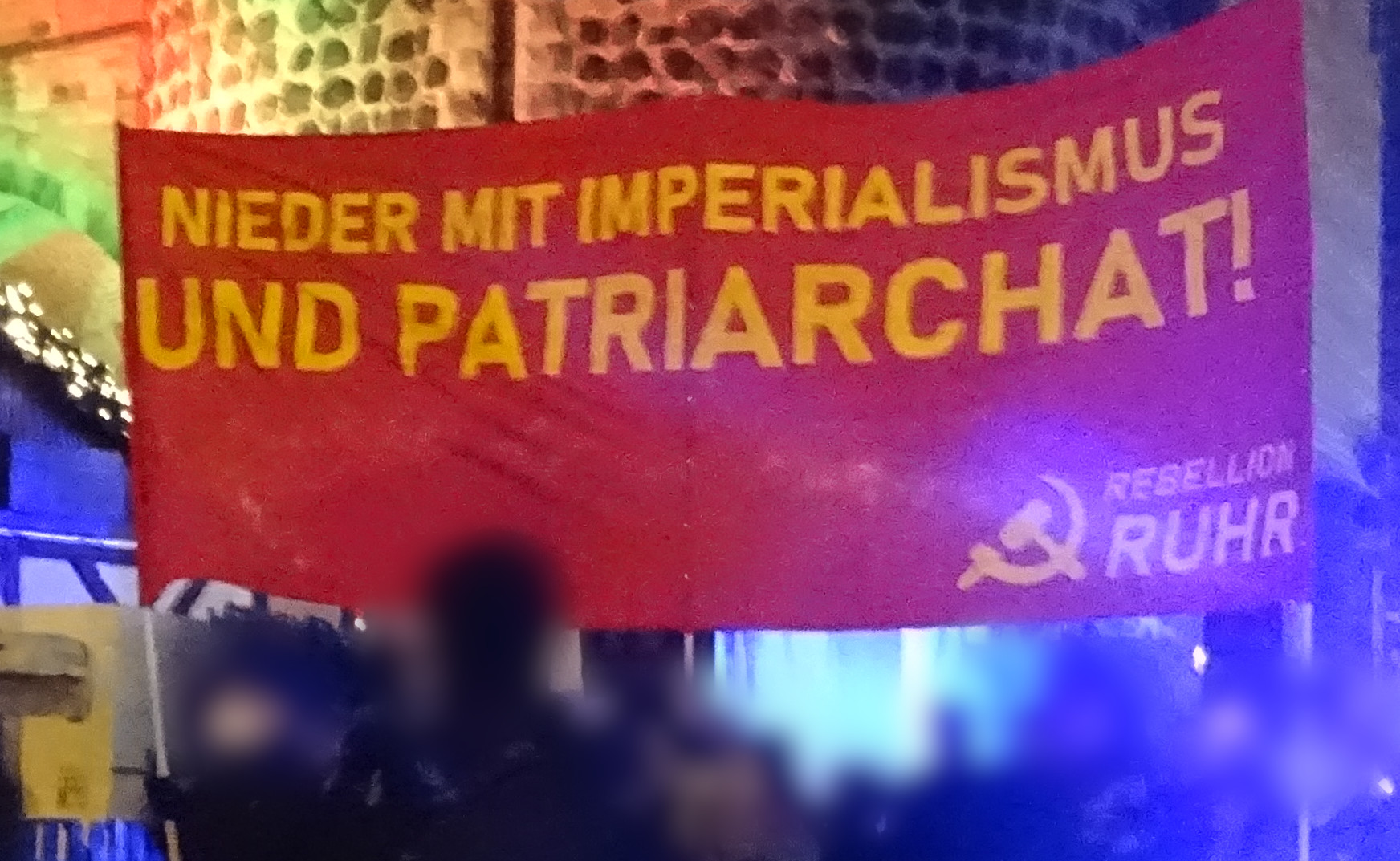 On the 25th of November 2022, the International Day against Violence against Women, multiple activities took place in citites of North Rhine-Westphelia. We've been sent a report including pictures of these activities, which we would like to hereby share with you.
Details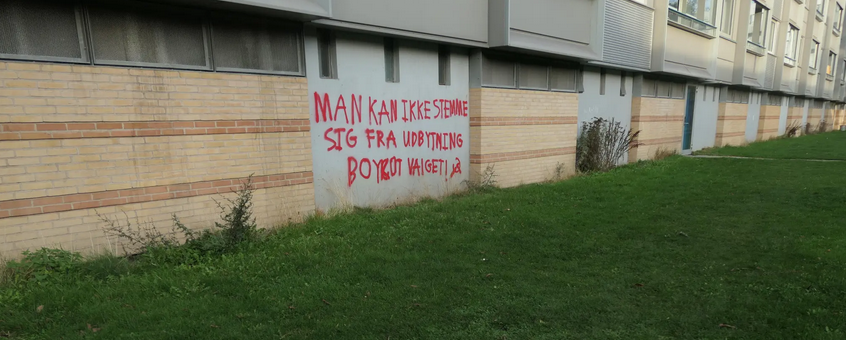 Details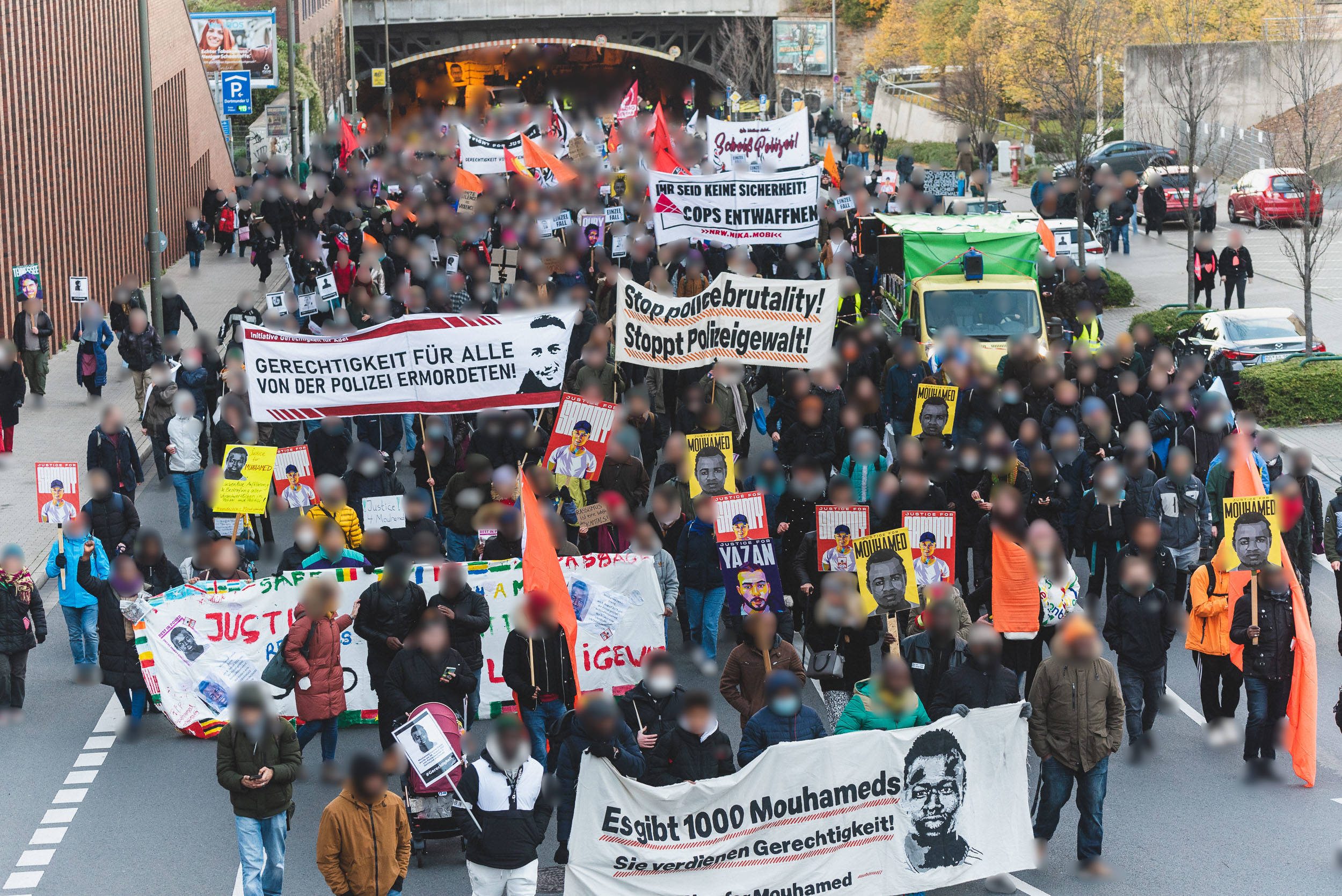 On November 19, a broad alliance called for a nationwide large-scale demonstration against racist police violence in Dortmund, which was attended by about 2,500 people. The specific reason was the cruel murder by the police of 16-year-old Mouhamed L. Dramé in Dortmund's Nordstadt district.
Details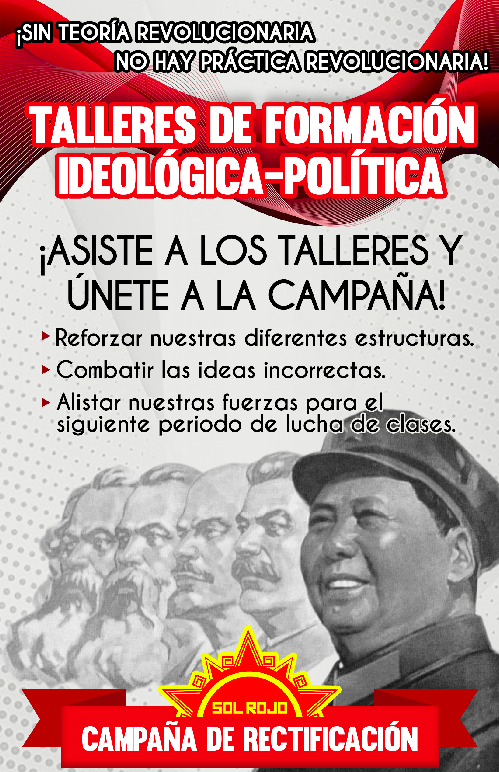 We are publishing an unofficial translation of an article written by the comrades from Mexico.
The ongoing rectification campaign has aroused great interest among the SolRojista base and its different structures. We have moved from the period of analysis and discussion meetings to the ideological-political training workshops. There are other phases of the rectification campaign in the pipeline, but we are sticking to the plan that has been set.

At present, the TFIPs are being developed in different regions and organised sectors of the people, promoting study, reflection, new culture and two-line struggle, emphasising, as during the assembly process, the importance of taking the right ideas from the masses to systematise and strengthen them with science for the proletarian revolution, thus giving them back to the masses to be translated into revolutionary action.

Here you can find the latest TFIP poster, which you can download and spread wherever you are, as well as some pictures taken during a workshop somewhere in the mountains.