On this year's International Women's Struggle Day, the Red Women's Committee Bremen mobilised for a demonstration in Bremerhaven's Goethe district under the slogan "Women combat and resist! Against the wave of price increases and militarism!".
Despite previous threats from the police, a combative procession with participants from Bremerhaven-Lehe started moving, also loudly denouncing the imperialist aggression against Ukraine. The slogans were enthusiastically received and shouted along by people from the neighborhood. With regard to Bremerhaven, the harbour's role as a hub for heavy military transports from the Yankees to Ukraine was denounced in particular and answered with the slogan "No military transports via Bremerhaven!".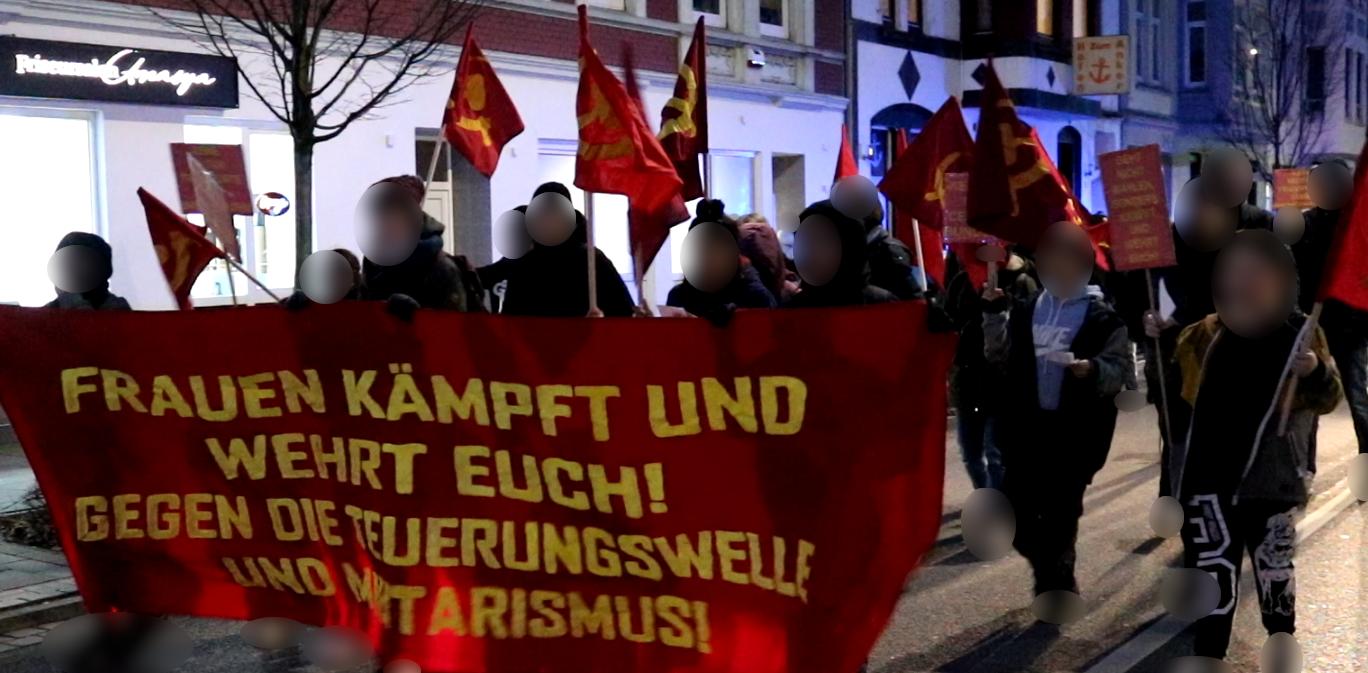 Furthermore we want to share hereby a picture of a banner action from Bremen-Blockdiek, which was sent to us.