In the last days, several important events have taken place in Peru, underscoring the continuing sharpening of the contradictions and class struggle in this country.
On 3 August - as previously announced - the first Extraordinary Assembly of SUTEP Regional Councils took place in Lima. Here are the photos of the event: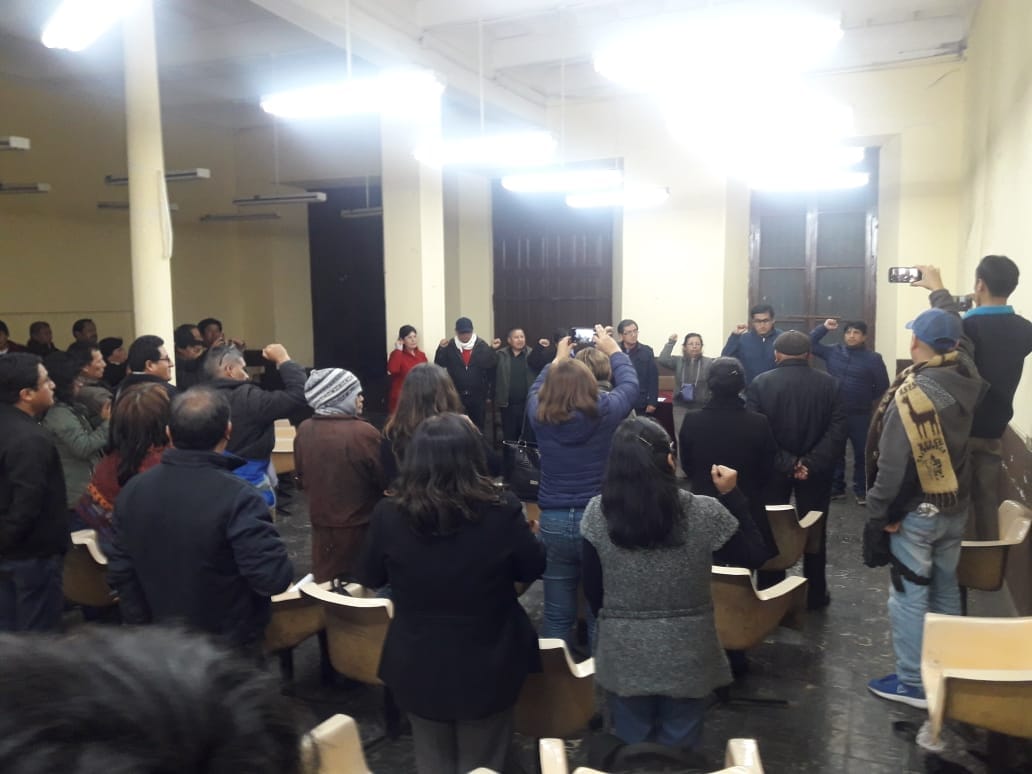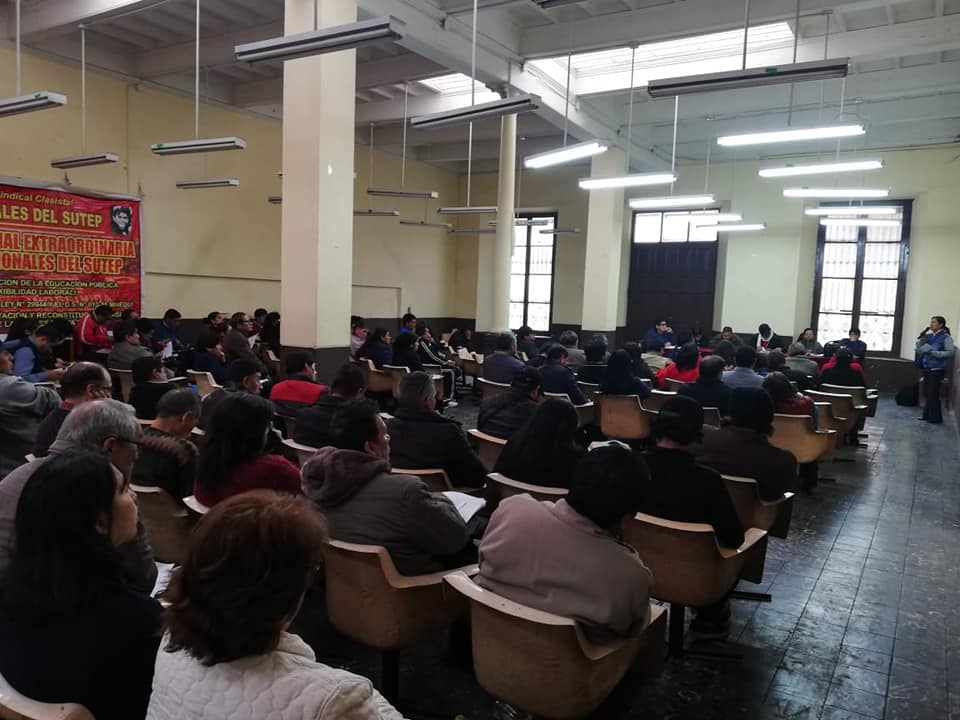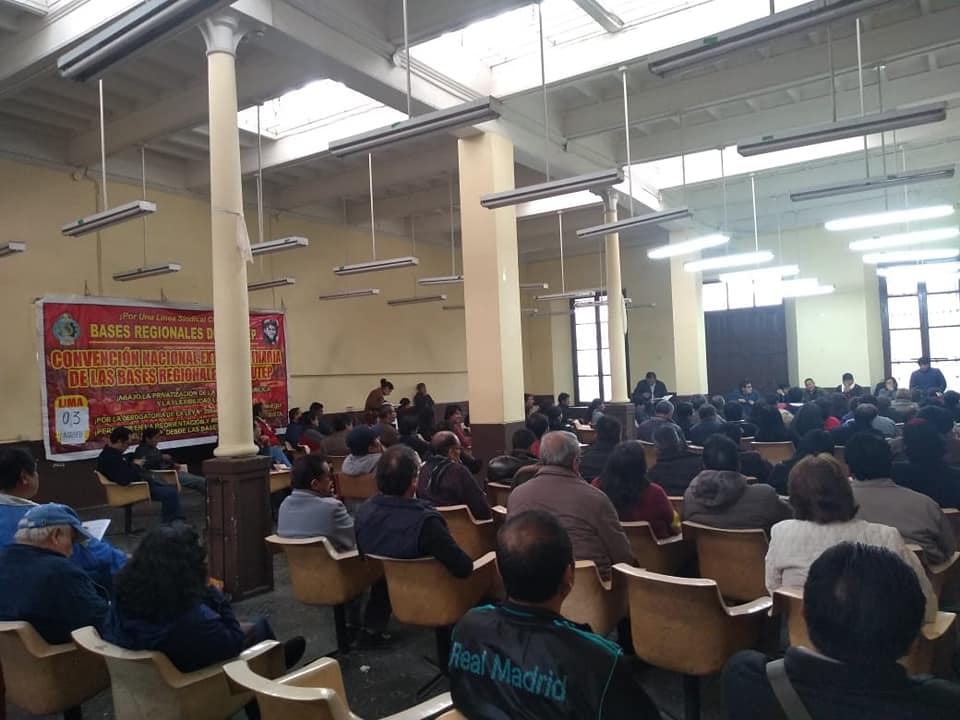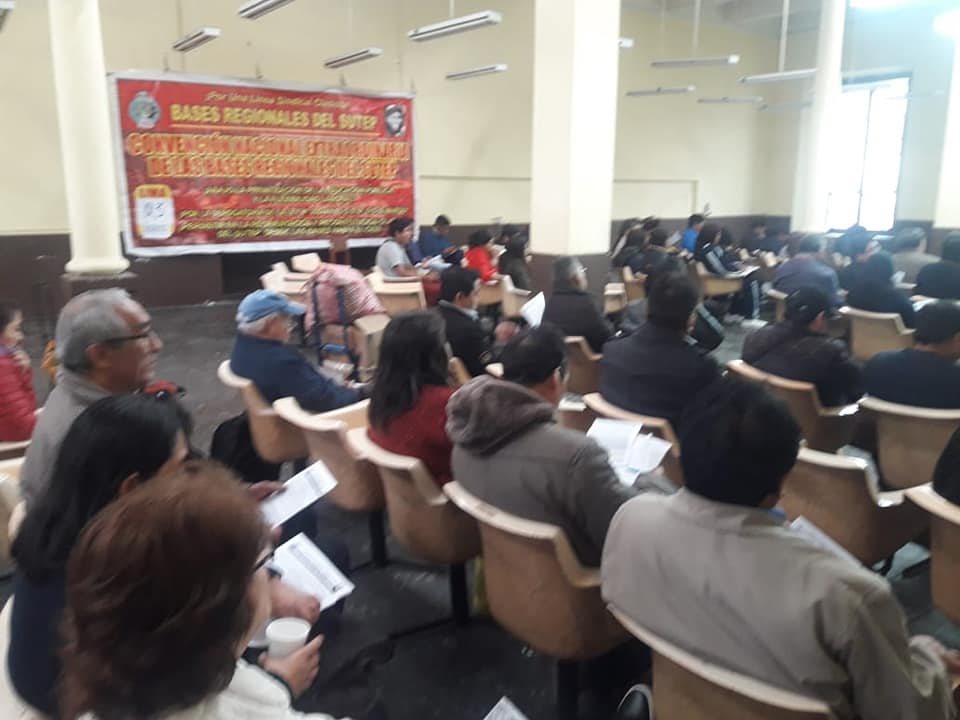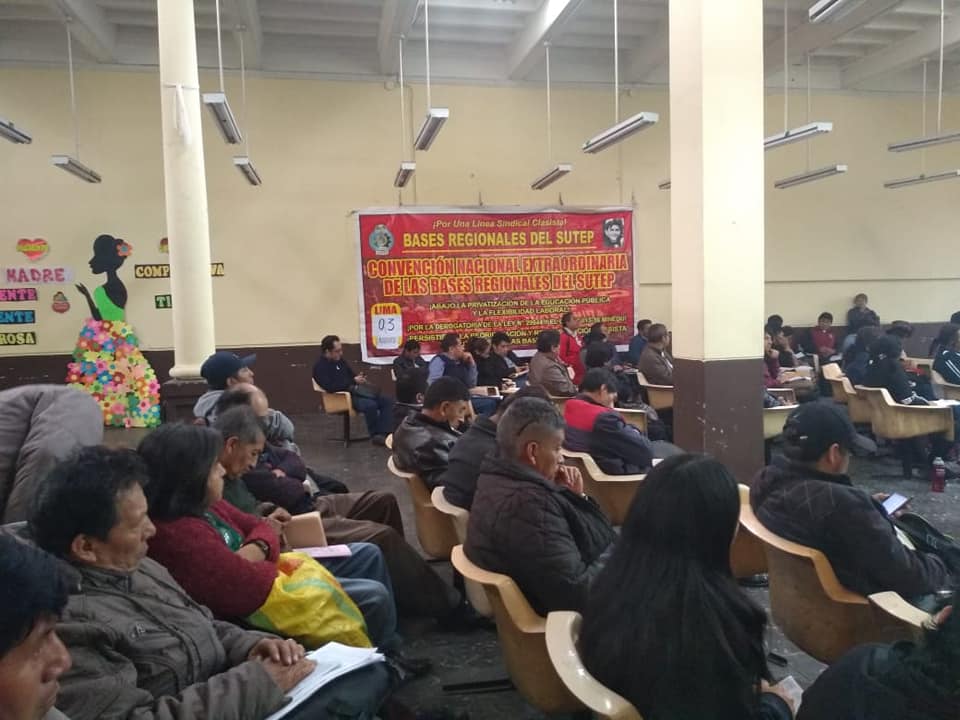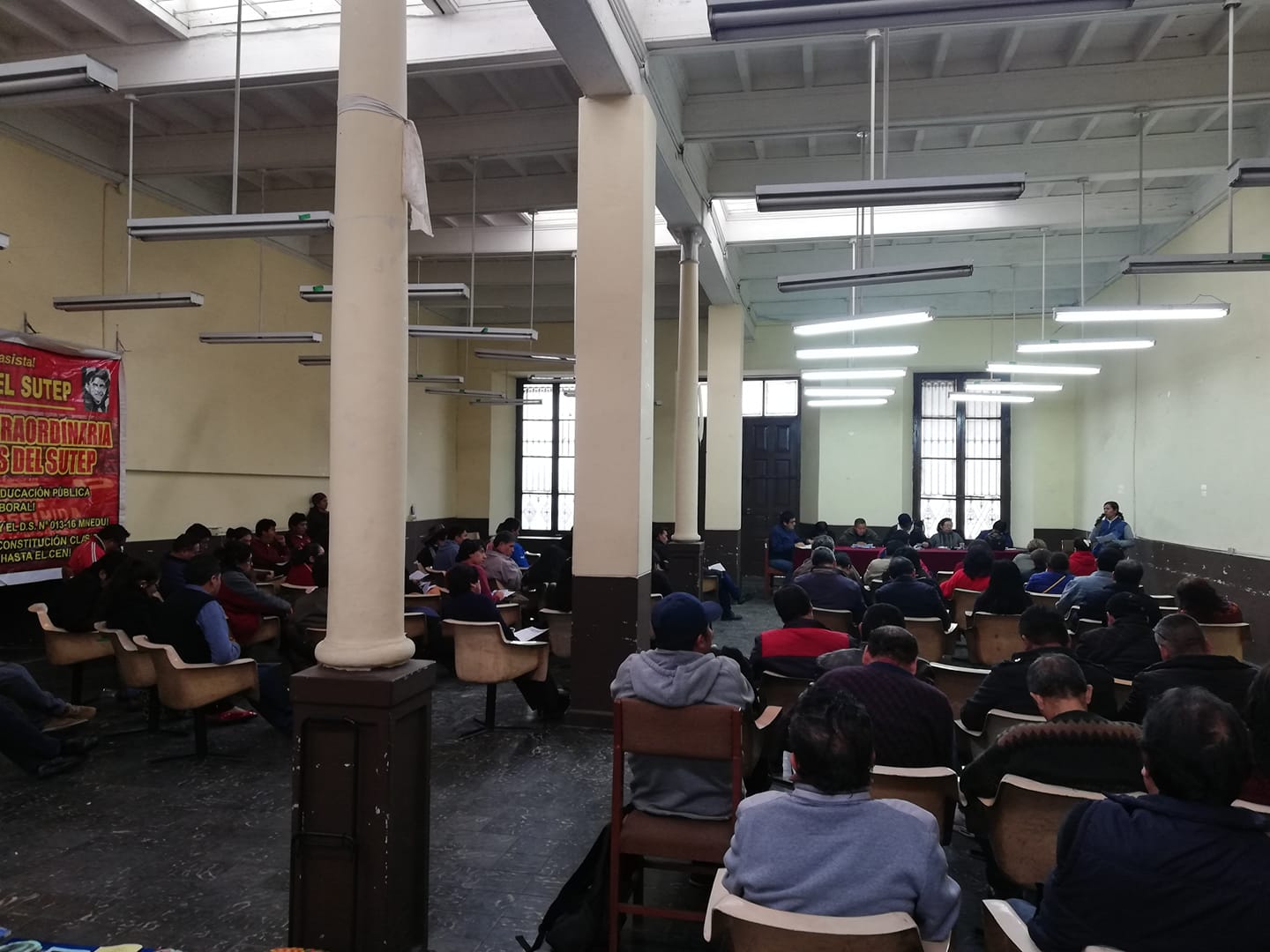 Protests against the Tía María mining project in Arequipa, southern Peru, have been taking place for quite some time now, and have intensified again, as reported recently, when four policemen were injured. In a Report from 2015, we wrote:
"The Arequipa region has been protesting and resisting the project of the Tía María copper mine since 2009, which is currently intensifying. Since March 23, an indefinite strike has been called in the Tambo Valley, which lasted 49 days on May 10 and has 3 casualties and over 200injured. On May 11, the FDTA (Federación Departamental de Trabajadores) joined the strike and called a general strike for the Arequipa region."

On August 4, Martín Vizcarra, incumbent president of the old Peruvian state, ordered a military intervention against the protests, allowing armed forces and the National Police to crack down on protests in Islay province.

But that did not stop the protests, they continue in the following days. The bourgeois newspaper La República reports on 6 August that the indefinite strike in Arequipa on the first day was marked by attacks on vehicles and confiscations. Scabs were also encouraged by the workers to rather not continue working. Another newspaper reports that the protests cause losses of $ 14 million a day, mainly due to disrupted transportation of goods. Amongst others milk transport is mentioned, but mainly the interrupted train connections and the harbor Matarani, which is one of three important ports of Peru which guarantee the transportation connection to Brazil. The conclusion from several bourgeois sources is that the old Peruvian state has lost control of the area - after the military has been ordered to intervene.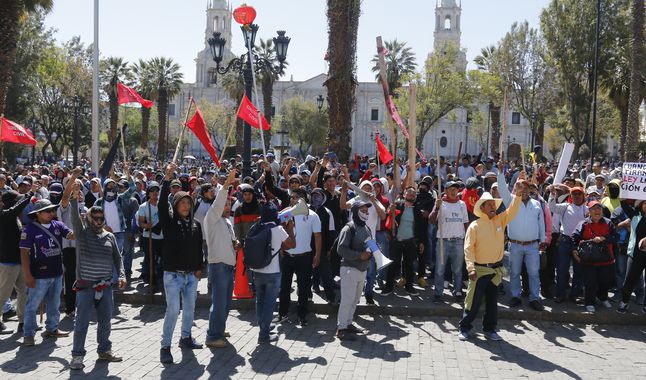 Still, on the third day of the strike, the masses are steadfast and combative, so there are videos of struggles with the cops, which the state uses in a desperate attempt to regain control. The strike is just beginning and we will continue to report on how the masses in the region are combating and resisting.