Norway
In Oslo, the capital of Norway, activists of the Struggle Committee participated in the markation of the Latin American Group against the company of Statkraft in front of the Norwegian parliament in order to prevent the imperialist projects happening under the guise of "green energy". Many indigenous people's suffer under the imperialist project because it among other things destroys the environment of the indigenous peoples living in the area.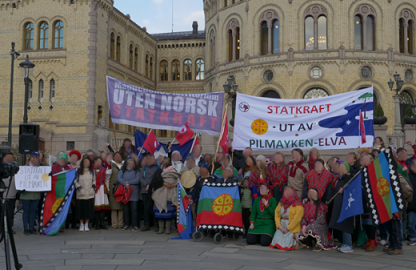 In Trondheim on Monday, May 8th an open meeting for the people's struggle in Mexico was held. At the meeting the struggle of Corriente del Pueblo – Sol Rojo and the struggle for Dr. Sernas' presentation alive were also presented.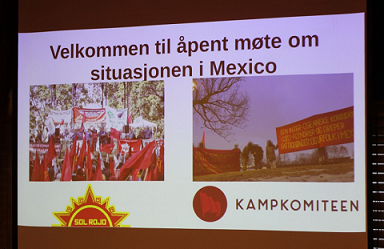 The human rights abuses of the old Mexican state and the Interoceanic Corridor (CIIT) was also presented.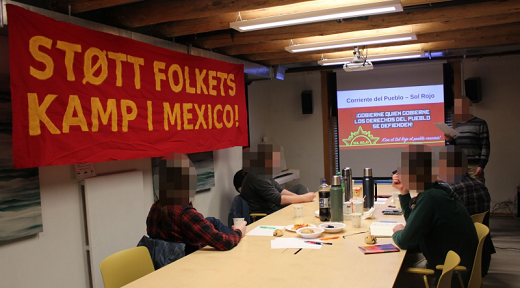 At the meeting a banner with the slogan "Support the people's struggle in Mexico!" was also held.
In Oslo a markation in commemoration of Communist resistance in Norway during the fascist occupation of the country in World War 2 was held at the Osvals-gruppa monument. A portrait of Asbjørn Sunde, the leader of the recistance group Osvald-gruppa was placed with red flowers and candles.
Many flowers were places in honour of the fallen comrades. Conversations were hald about the resistance struggle and many passers by supported the commemoration. A speech was held on Norwegian imperialism misuses the resistance movement in order to legitimise the presence of Norwegian imperialist forces in oppressed countries like Afghanistan.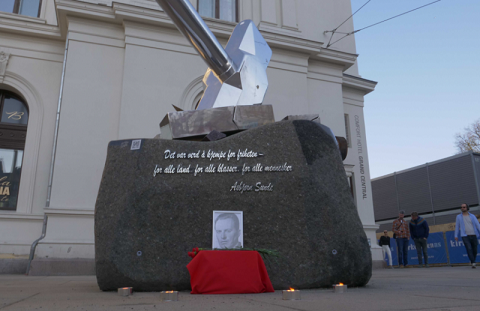 Findland
Punalippu reports that Victory Day was celebrated on Tuesday, when 78 years have passed since Germany's memorable surrender on May 9, 1945. Four years earlier, German imperialism, in accordance with its fascist program, had attacked the first fatherland of the proletariat, the socialist Soviet Union. That was the beginning of the Great Patriotic War, which turned the Second World War, which began as an imperialist war, into a great anti-fascist war.
Activists put up posters in Tampere commemorating the day.