Peru
Declaration of the People's Movement Peru (MPP):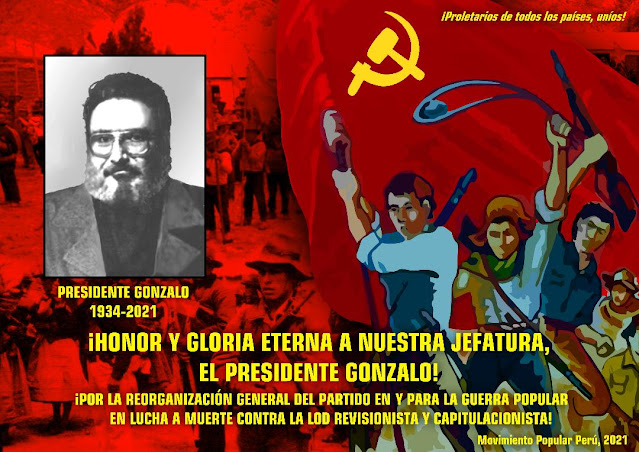 Declaration of the Communist Party of Peru and the Communist Party of Brazil (Red Faction):
24th OF SEPTEMBER 2021: INTERNATIONAL DAY OF ACTION FOR CHAIRMAN GONZALO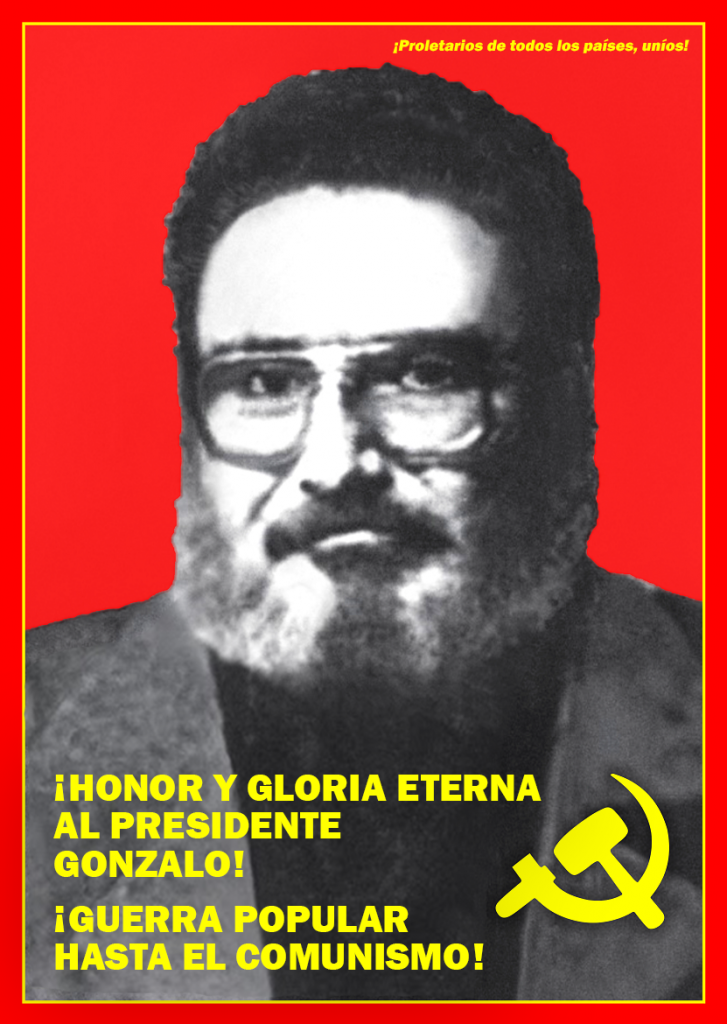 Brazil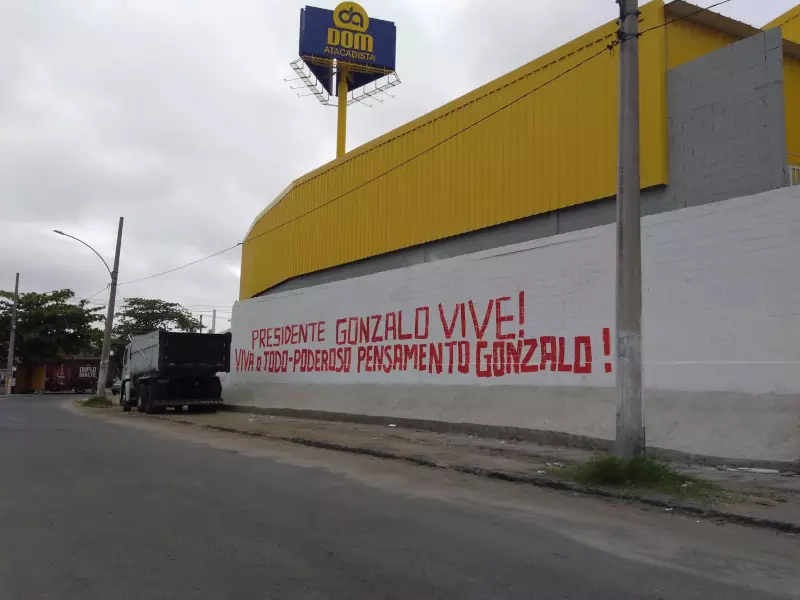 Mural in the north of Rio de Janeiro: Chairman Gonzalo lives on! (More pictures announced for the following days)

Declaration from A Nova Democracia:
Morre o Dr. Ruben Manuel Abimael Guzmán Reinoso, o Presidente Gonzalo
Cebraspo (Brazilian Centre of Peoples' Solidarity) declaration:

Pelo direito ao sepultamento digno do Professor Abimael Guzmán Reinoso
Declaration from the Grupo de Estudos Ao Povo Brasileiro:
NOTA URGENTE SOBRE O FALECIMENTO DO PRESIDENTE GONZALO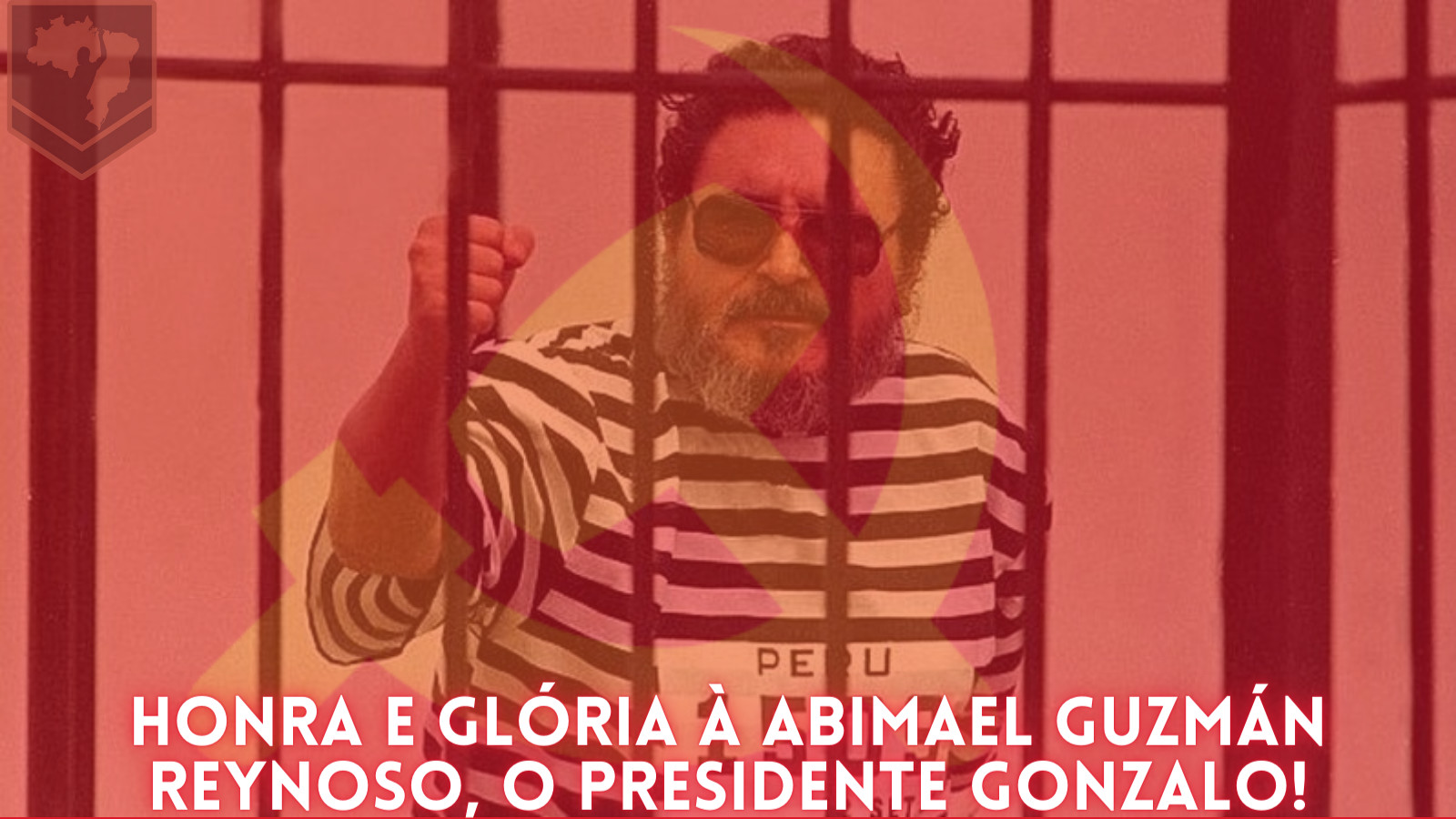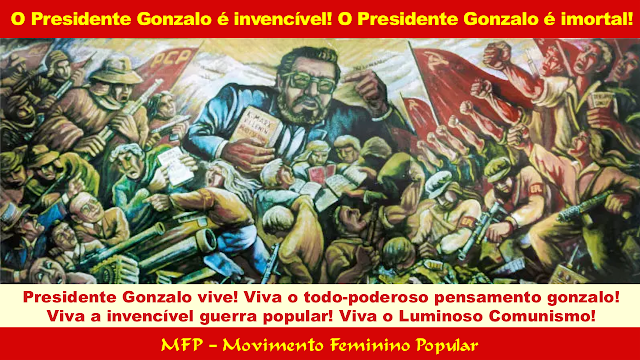 Chile
Declaration from El Pueblo:
Statements and greetings of Honor and Glory to Chairman Gonzalo
Mural and banner in Santiago de Chile
Ecuador
Declaration of the Communist Party of Ecuador - Sol Rojo:
HA MUERTO EL PRESIDENTE GONZALO
Declaration of the Front of Defence of the Struggles of the People (FDLP-EC):

PRESIDENTE GONZALO: ¡HONOR Y GLORIA ETERNA!
FDLP-Ecuador: CHAIRMAN GONZALO: ETERNAL HONOUR AND GLORY! (inofficial translation)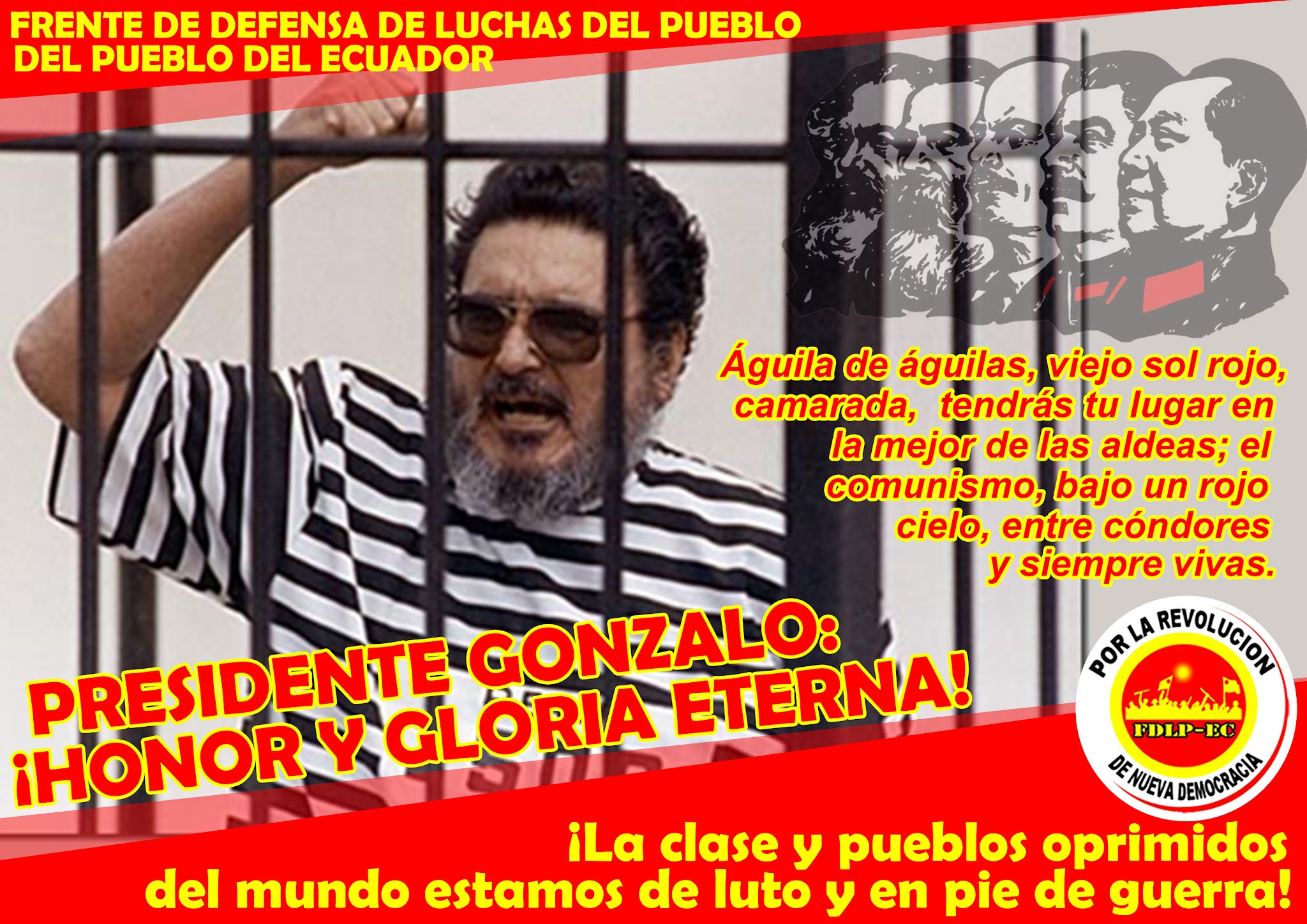 Finland
Declaration of the Maoist Committee Finland:
France
Declaration und Video from La Cause du Peuple
Galicia
Declaration of the Committee for the Construction of the Maoist Communist Party of Galicia (CCPCmG):
Ireland
Manifestation in front of the Peruvian Embassy in Dublin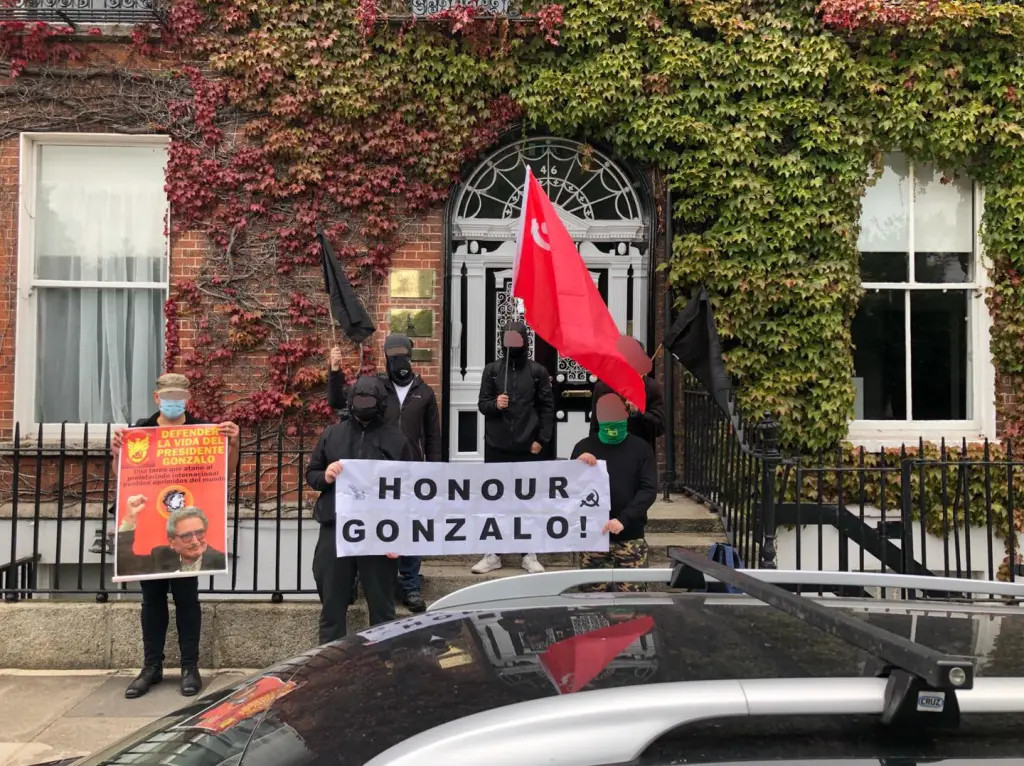 Mexico
Manifestation in front of the Peruvian Embassy in and Political Declaration
¡el Presidente Gonzalo es inmortal!
Norway
Declaration from Tjen Folket Media:
with call for demonstration:
25th of September - 6 p.m.
Johanne Dybwads plass 1 - Studenterlunden (Nationaltheateret t-banestopp)
Austria
Statement of the Central Leadership Committee of the Committees for the foundation of the (Maoist) Communist Party, Austria:
DAS UNVERZEIHLICHE, FASCHISTISCHE VERBRECHEN DER ERMORDUNG DES VORSITZENDEN GONZALO WIRD DURCH DAS INTERNATIONALE PROLETARIAT MIT LODERNDEM KLASSENHASS, MIT DER SCHMIEDUNG EINER UNZAHL NEUER KOMMUNISTEN UND DER VERNICHTUNG DER ALTEN ORDNUNG UNTER GROSSEN ROTEN WELLEN DER VOLKSKRIEGE BEANTWORTET WERDEN!
THE UNFORGIVABLE, FASCIST CRIME OF THE ASSASSINATION OF CHAIRMAN GONZALO WILL BE ANSWERED BY THE INTERNATIONAL PROLETARIAT WITH BLAZING CLASS HATRED, WITH THE FORGING OF AN IMMENSE NUMBER OF NEW COMMUNISTS AND THE DESTRUCTION OF THE OLD ORDER UNDER GREAT RED WAVES OF PEOPLE'S WARS!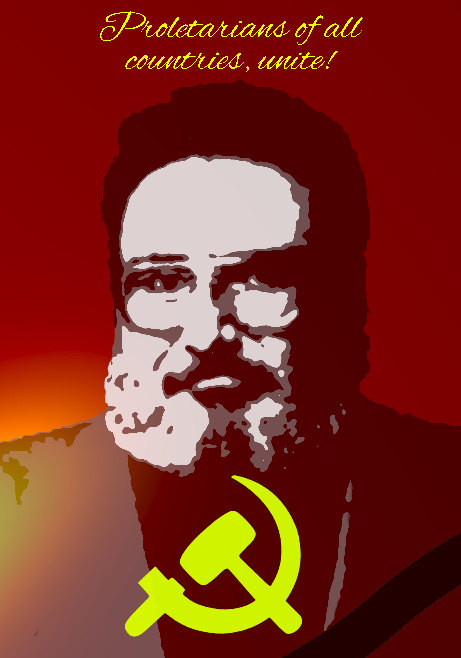 Declaration of the "AfA"-Infoblatt
Vorsitzender Gonzalo stirbt nach 30 Jahren Isolation und Folter in Haft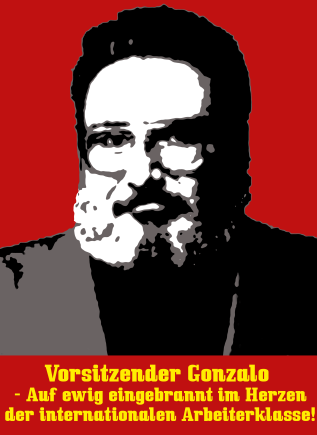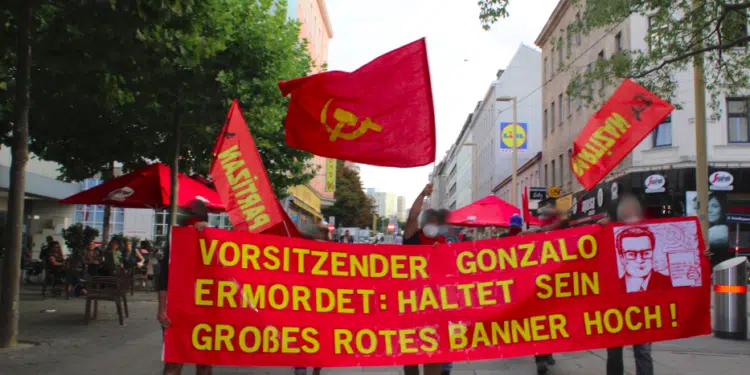 Spontaneous demonstration in Vienna
Turkey
Declarations of the TKP/ML:
TKP/ML – ENTERNASYONAL KOMİTE : "TAY DAĞI"NDAN YÜCE ÖLÜMLER VE BAŞKAN GONZALO'NUN BİZLERE BIRAKTIĞI MUHTEŞEM MİRAS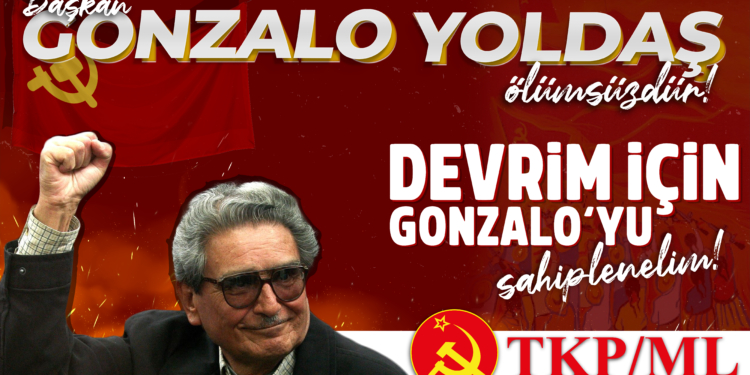 Declaration from AGEB:
Enternasyonal Proletarya ve Ezilen Halklar Başkan Gonzalo'yu Unutmayacak!
Article from Yeni Demokrasi:
Peru'da Yürütülen Halk Savaşı'nın Mirası ve Savunusunun Önemi
United States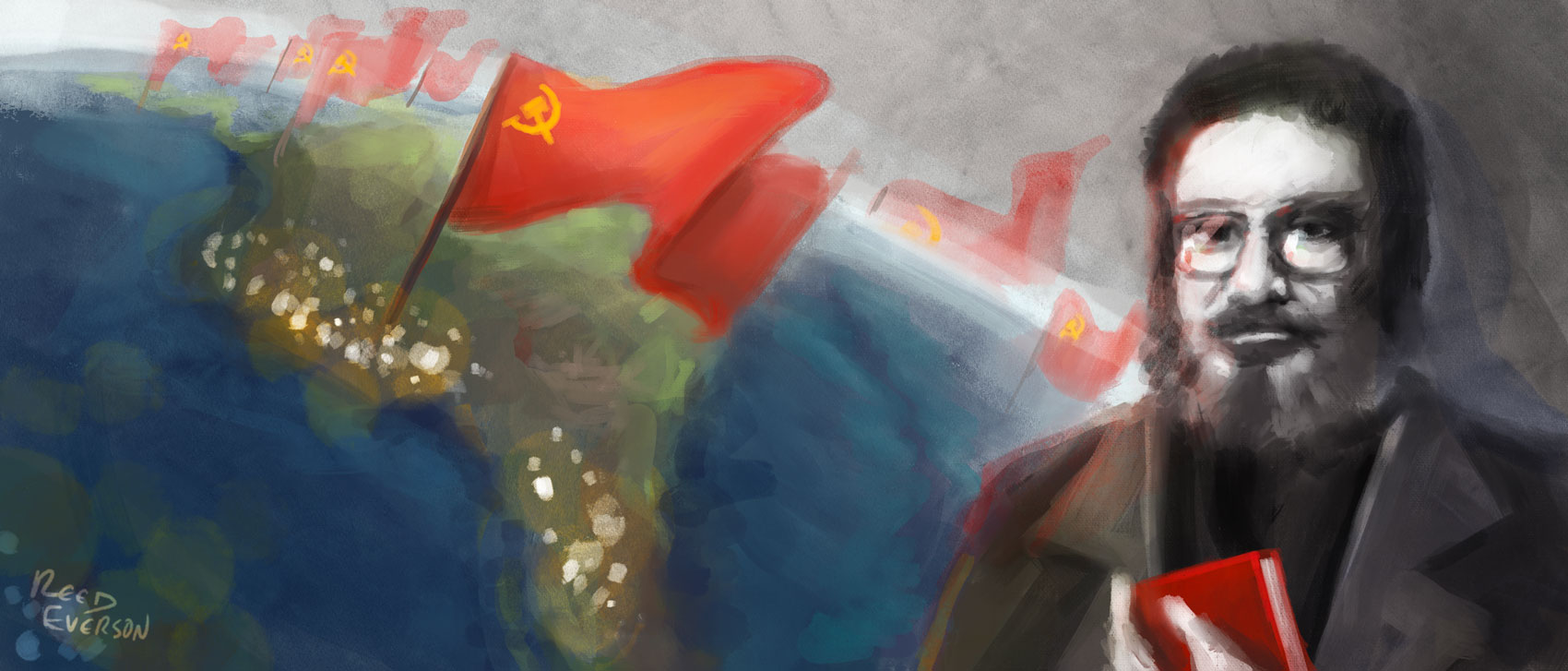 Publication of a piece of art - "The Spirit of Chairman Gonzalo"
Declaration by the editorial board of Tribune of The People: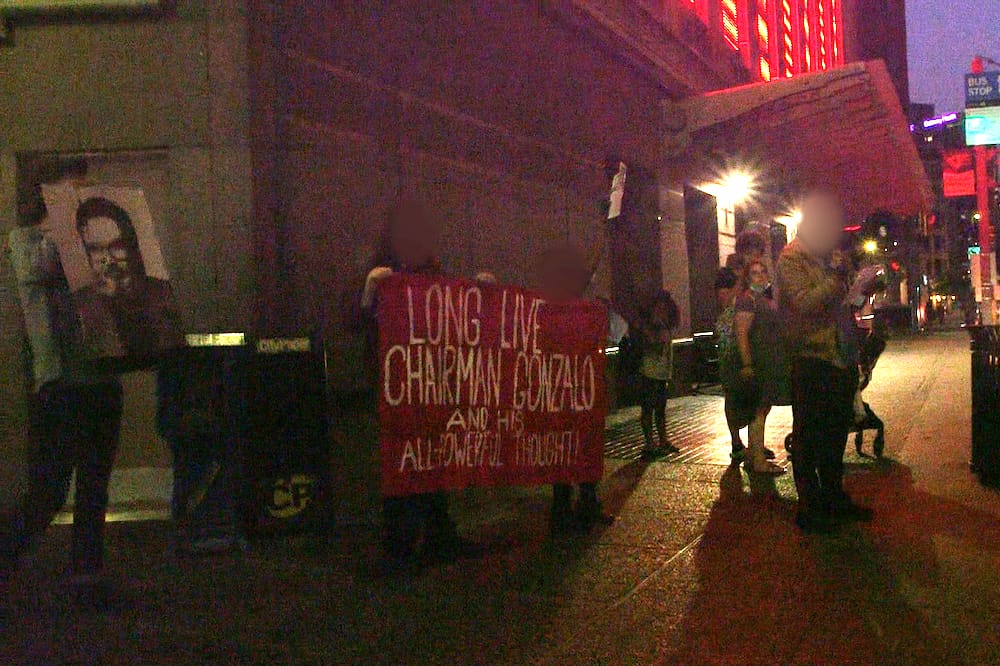 Manifestation in Pittsburgh
FRG

Mural in Mülheim an der Ruhr
DEMONSTRATION:
18th of SEPTEMBER – 6 p.m.

U FELDSTRASSE, HAMBURG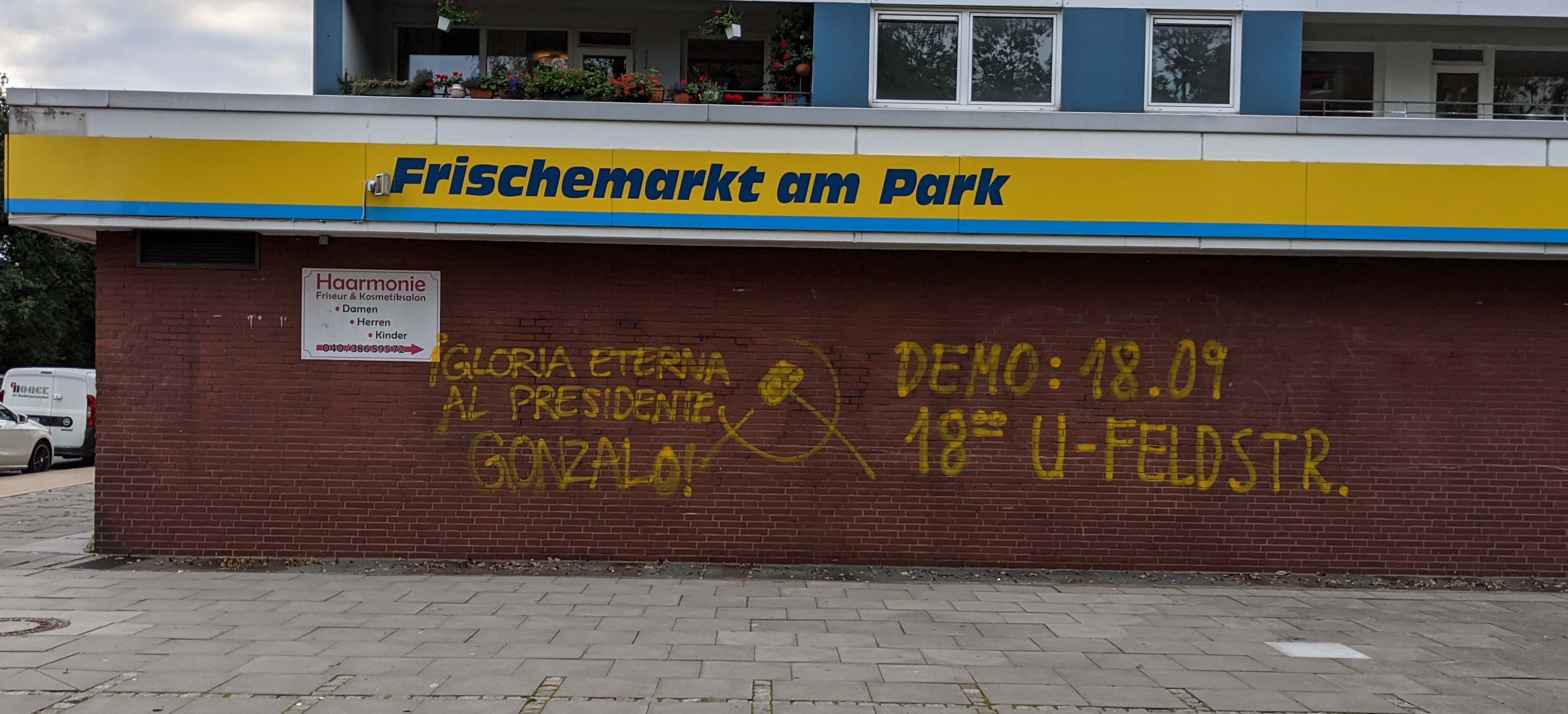 Call to the demonstration from Hamburg