On April 18, a contingent of supporters of the peasant struggles in Brazil held a rally in front of the Brazilian Honorary Consulate in Stuttgart.

They carried a banner with the slogan "Down with the criminalization of the struggle for land" in German and Portuguese.
With this slogan, they decisively denounce the black plans of the Brazilian government, which seeks to put down the peasants' struggles with force and therefore tries to criminalize them. These steps are necessary for the old state, as the agrarian revolution in Brazil is constantly achieving new victories, challenging the rule of the bureaucrat-capitalists and big landowners. During the rally, three speeches were given, drawing attention to the current situation in Corumbiara, Rondonia.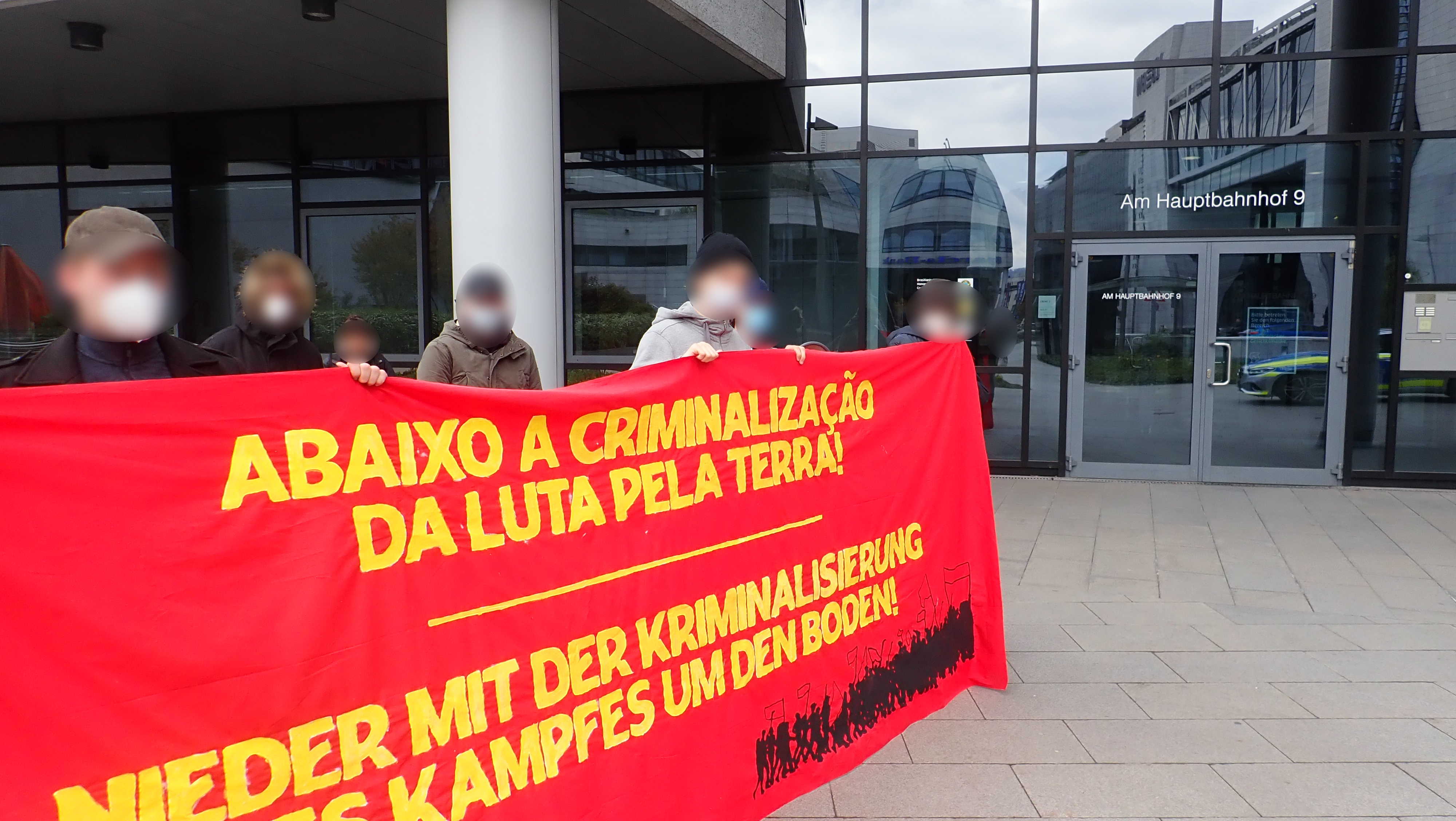 The speakers spoke about the unbearable situation that forces the majority of the rural population into the most brutal conditions of exploitation and about the justified struggle that is being waged by the League of Poor Peasants against the prevailing conditions. They also denounced the government's actions against the peasant movement in Rondonia and explained how the Brazilian state is currently breaking its own law to carry out the eviction of the former Hacienda Santa Elina. Following the speeches, those present shouted slogans such as "No to the criminalization of the struggle for land!" "Long live the League of Poor Peasants of Brazil!" and "Up the international solidarity!"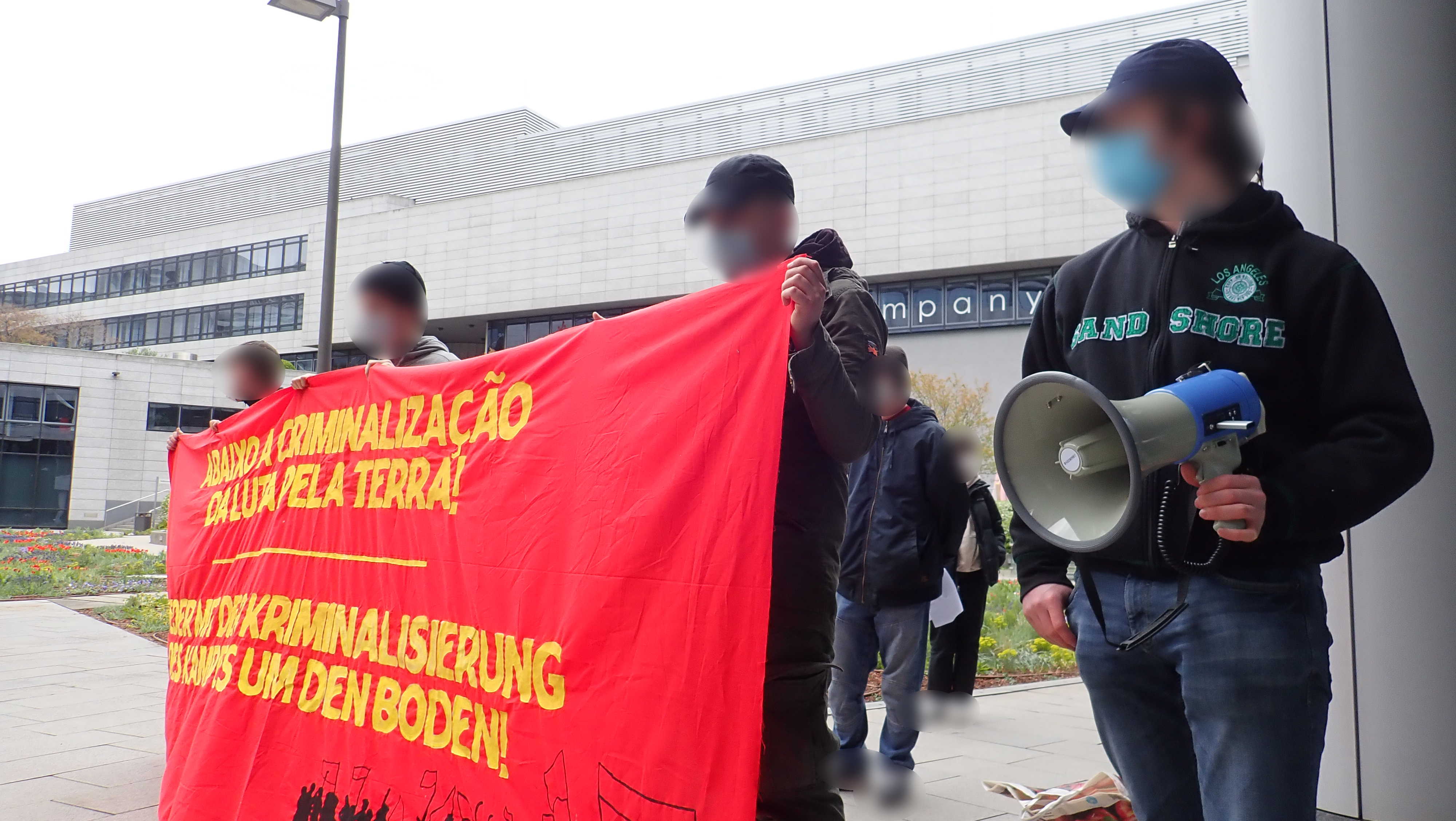 Once again, we want to appeal here to all progressive, democratic and revolutionary organizations and individuals: Fight to prevent another massacre!
Talk to your friends, colleagues, classmates, family about the current situation. Carry out your own solidarity actions with the poor peasants of Brazil and create public opinion for their just struggle for land!