From November 15 to November 25 The 2020 Brazilian municipal elections took place in which Mayors, Vice-Mayors and City Councillors of all 5,568 cities were to be elected. Comrades in Brazil developed a tremendous campaign calling for the boycott of this electoral farce. Despite the cheap demagoguery of the various candidates that particularly now, during the heavy impact of the Corona-Pandemic in Brazil, try to traffic with the needs of the masses the Superior Electoral Court had to report that in Porto Velho, the capitol of Rondonia, only 40% of the people allowed to vote did so in the second round of the elections.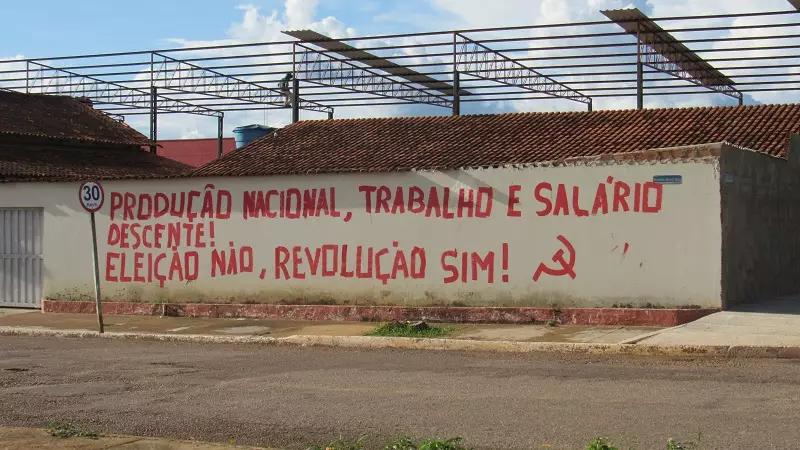 "National Production, labor and decent salary! Elections no, revolution yes!" - Painting in Porto Velho
---
After the continuous rise of Paramilitary actions against residents in Aldama, Chiapas (South Mexico) various groups have organized in Mexico City to form a Misión Civil de Observación a Chiapas (MCO) – a Civil Observation Mission to Chiapas – with the aim of documenting human rights violations committed by paramilitary forces. This initiative came, after on November 18 a humanitarian caravan of the Trust for the Health of Indigenous Children of Mexico and Cáritas delivering humanitarian aid to people displaced by the situation of violence and effected by heavy rains came under fire, wounding two of them. The situation in Chiapas is furthermore tensed by armed actions of the The Regional Organization of Ocosingo Coffee Growers (ORCAO) in communities of the zapatistas, which have been increasing lately as denounced also by the EZLN, as well as the increase of military and national guard troops in the area, that do little to prevent armed encounters.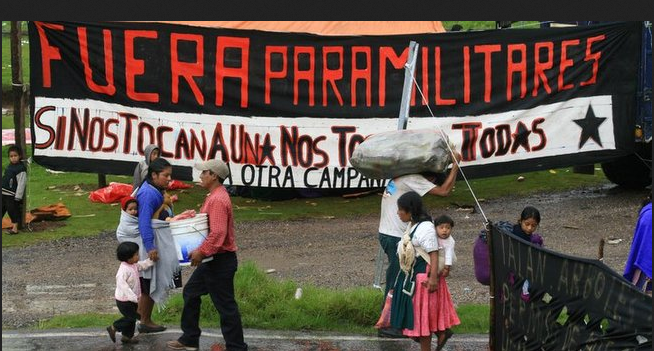 Banner denouncing the paramilitaries
---
In Santiago, Concepción, Antofagasta and Valparaíso, as well as in several other cities of Chile, protests took place on November 27 against the government of Sebastian Piñera, with demands such as his resignation, economical relief or the liberation of political prisoners, among others. In the Capitol alone, more then 10.000 people took to the streets. Following these protests many cases of severely burned protesters, news reporters and bystanders were reported. Police forces were caught spiking the water of water cannon vehicles with so much 2-chlorobenzalmalononitrile ("CS" as in "CS" / tear gas) that the jets of water turned yellow and people received heavy chemical burns.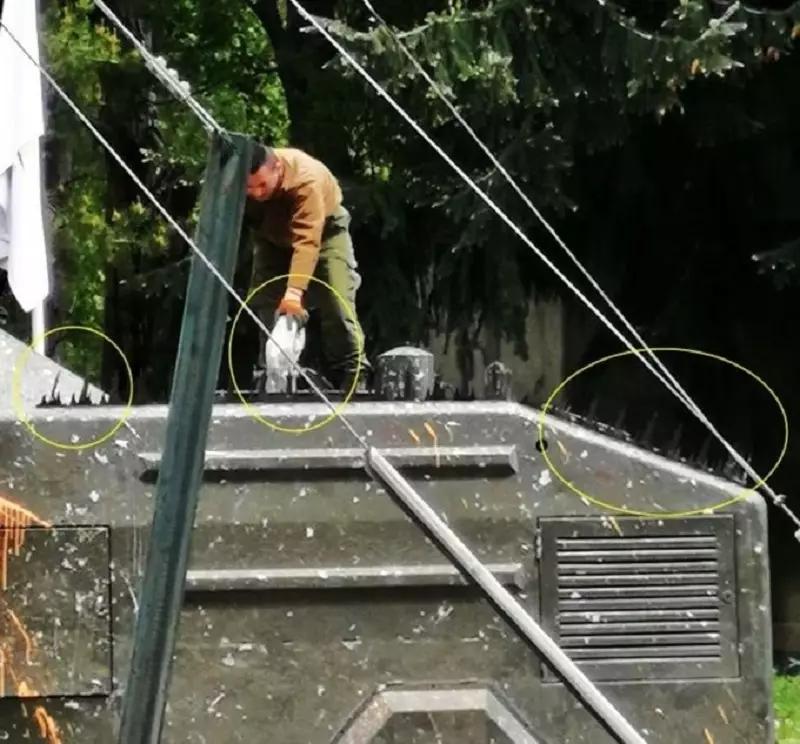 Police spiking the water cannons with chemicals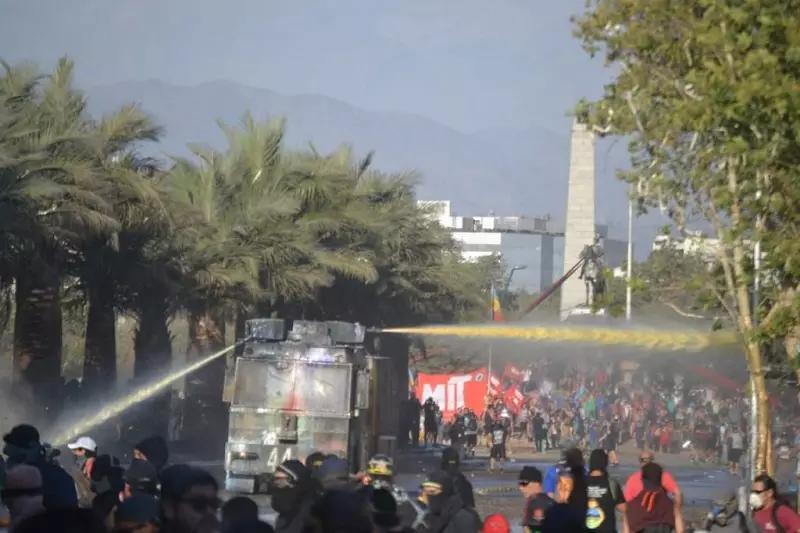 The high concentration of chemicals can be clearly seen in the discoloration of the jets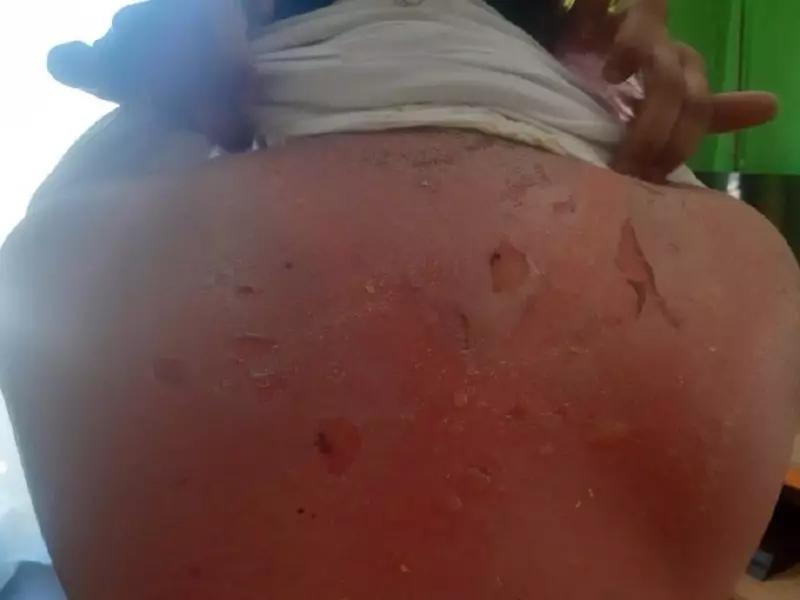 Chemical burns on the back of a reporter