We publish a report on the Women's Struggle Day in Berlin, which was sent to us:
Numerous rallies took place in Berlin on 08 March, with several thousand people taking to the streets. One rally started at 12:00 at Anton-Saefkow-Platz. It was mainly young women who took part in the manifistation in the beginning. The manifiatstion was also well received by the residents and some joined in. The workers' newspaper "Rote Post" was sold and flyers with the appeal of the Red Women's Committee were distributed. In the speeches, the double oppression of women by imperialism and patriarchy was made clear and justified demands such as "equal pay for equal work" were made, even if partially, the struggle against patriarchy was treated as something detached from the class struggle, so to say a "feminism plus class struggle".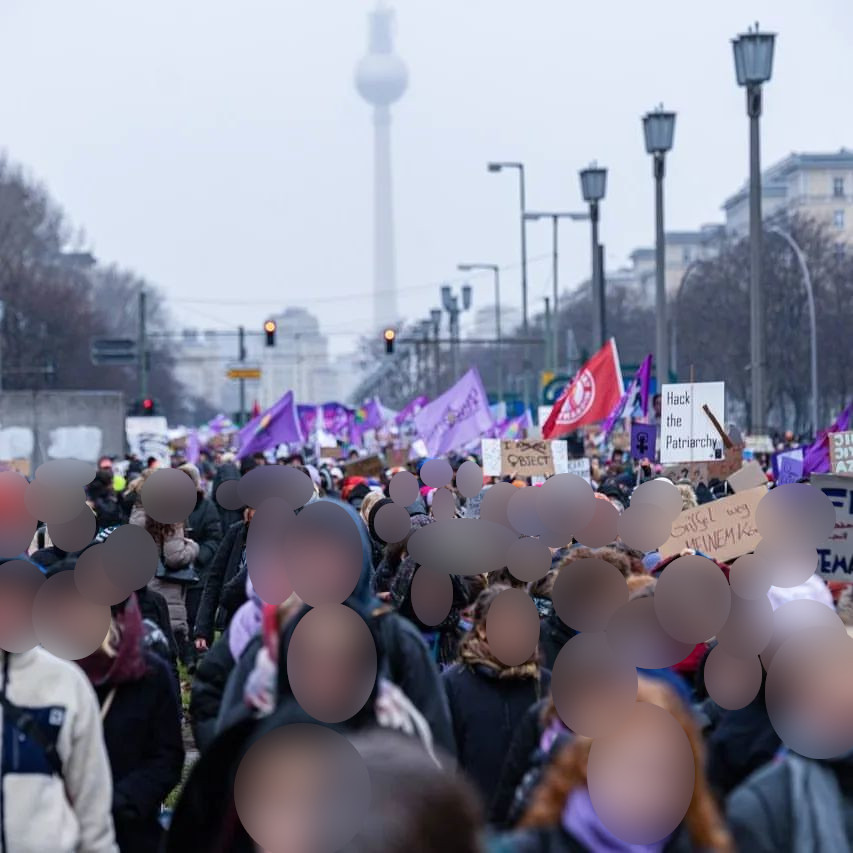 This demonstration was integrated in the large demonstration, which started at 14:00 at the Frankfurter Tor. This rally was organized by a broad alliance under petty-bourgeois leadership, in which a large number of international groups participated. An exact number of participants was not disclosed, but estimated, it were that more than 5,000 people who attended. A total of 2000 leaflets with the appeal of the Red Women's Committee were distributed. Also, 250 stickers of the Red Women's Committee were put up along the route. The end point was at 19:00, at the women's prison Lichtenberg. Here, the police attacked the manifistation because the loudspeakers were "too loud" and arrested a person who, according to the organizers, is free again. As can be seen in the video, the cops harassed the demonstrators for no reason, who did not respond to the provocations.