In Bremen, actions have been carried out in recent days denouncing and condemning the current crimes and cruelties of the old states of the big landowners and bureaucratic capitalists in Brazil and Mexico against the people and especially the poor peasants, and expressing solidarity with the struggling masses, especially those who are developing the struggle under the leadership of the League of Poor Peasants (LCP) in Brazil and the Popular Current - Red Sun (CP-Sol Rojo) in Mexico. We share information and pictures that have been sent to us.
A rally was held in front of a supermarket near a central Bremen hospital, where many young auxiliary workers from Latin America work for deprived conditions in nursing, denouncing the terror against the people at the Isthmus of Tehuantepec in the service of imposing the mega-projects of the imperialists as part of the "Interoceanic Corridor". Passersby spontaneously joined the rally.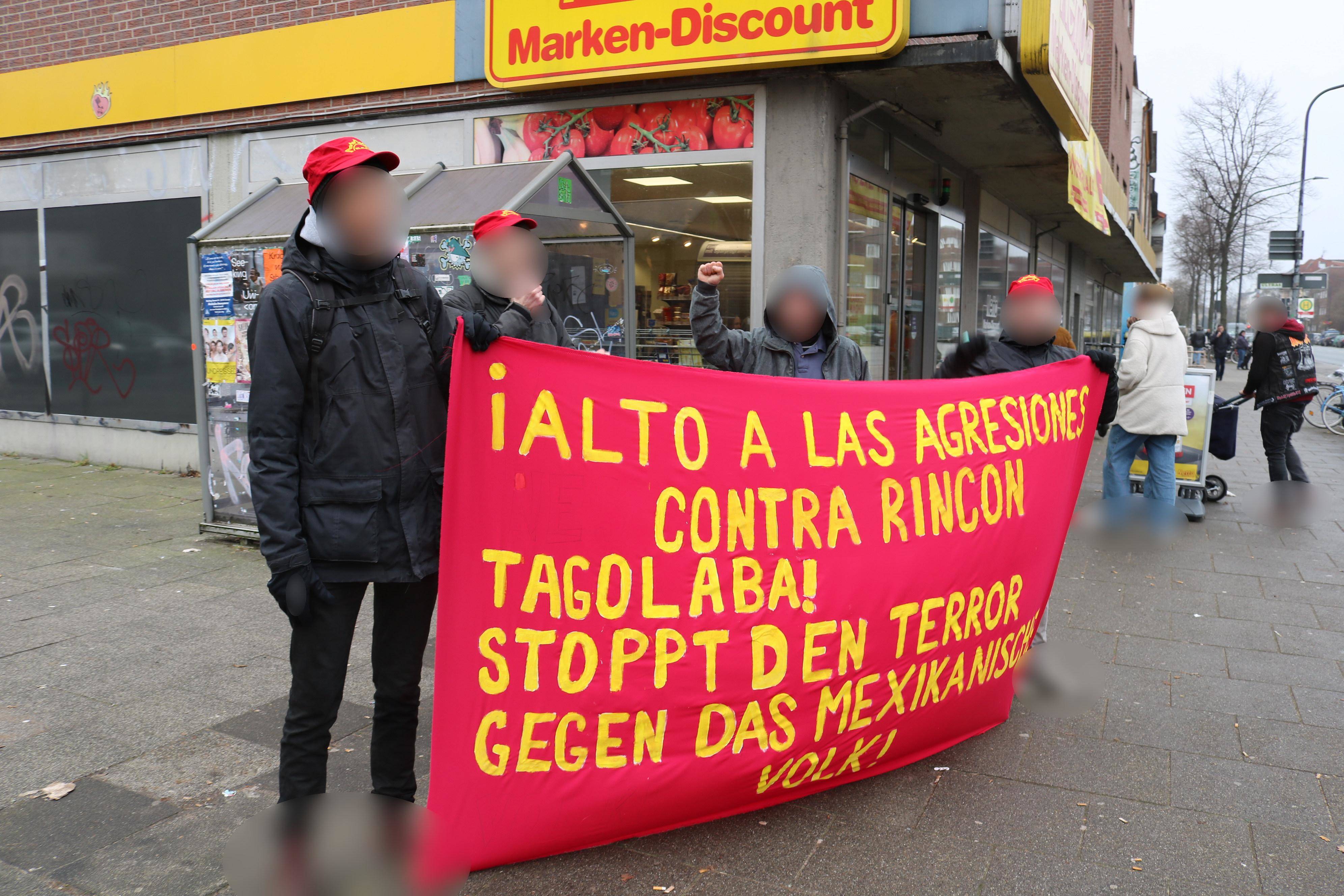 "Stop the aggressions against Rincon Tagolaba! Stop the terror against the Mexican people!"
At the University of Bremen, grafitti were spotted: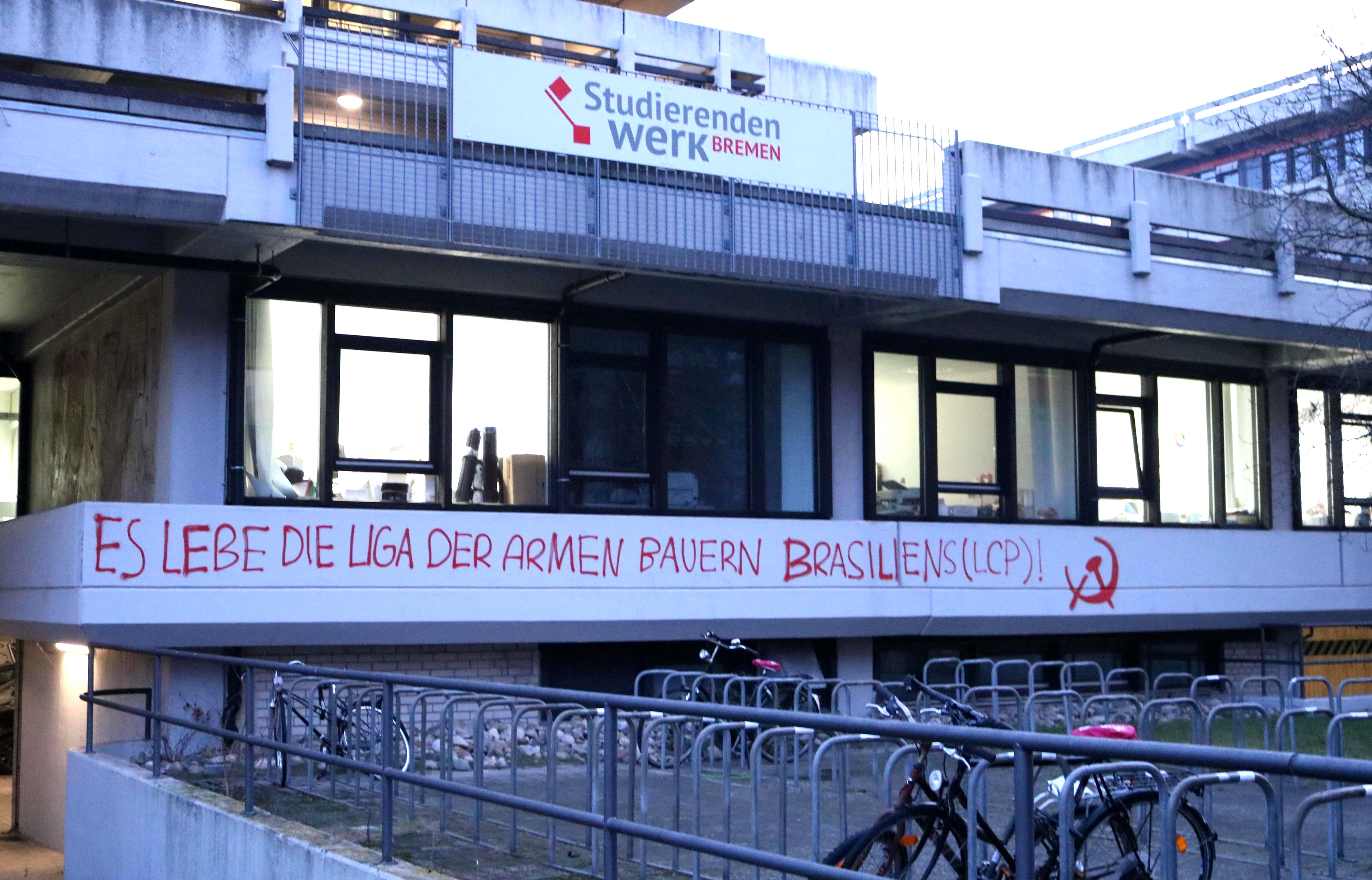 "Long live the League of the poor Peasants of Brazil (LCP)!"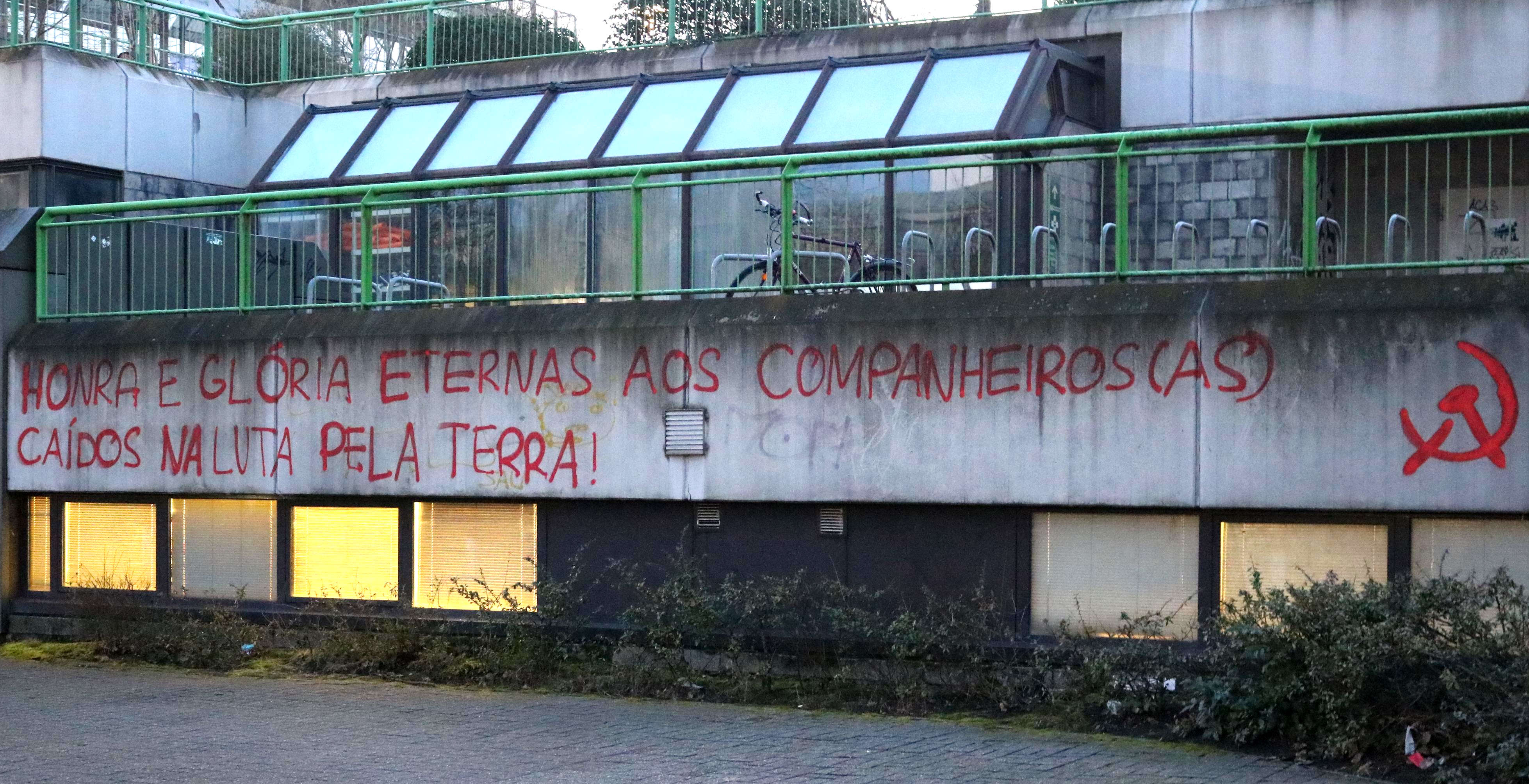 "Eternal honor and glory to the comrades that died in the struggle for land!"