In the course of the international day of action in support of the People's War in India on 9th of July 2022, an action was also carried out in Hamburg. The League against Imperialist Aggression called for a rally in front of the Indian Consulate General
In speeches, the genocidal Modi regime was denounced, which, with the imperialists behind it, is trying in vain to drown the People's War in a sea of reactionary violence. The manifestation also called for broader support for the People's War in India and for the fulfillment of internationalist duty, which means putting moral, political and material support into action, according to the call signed by many revolutionary and anti-imperialist organizations around the world.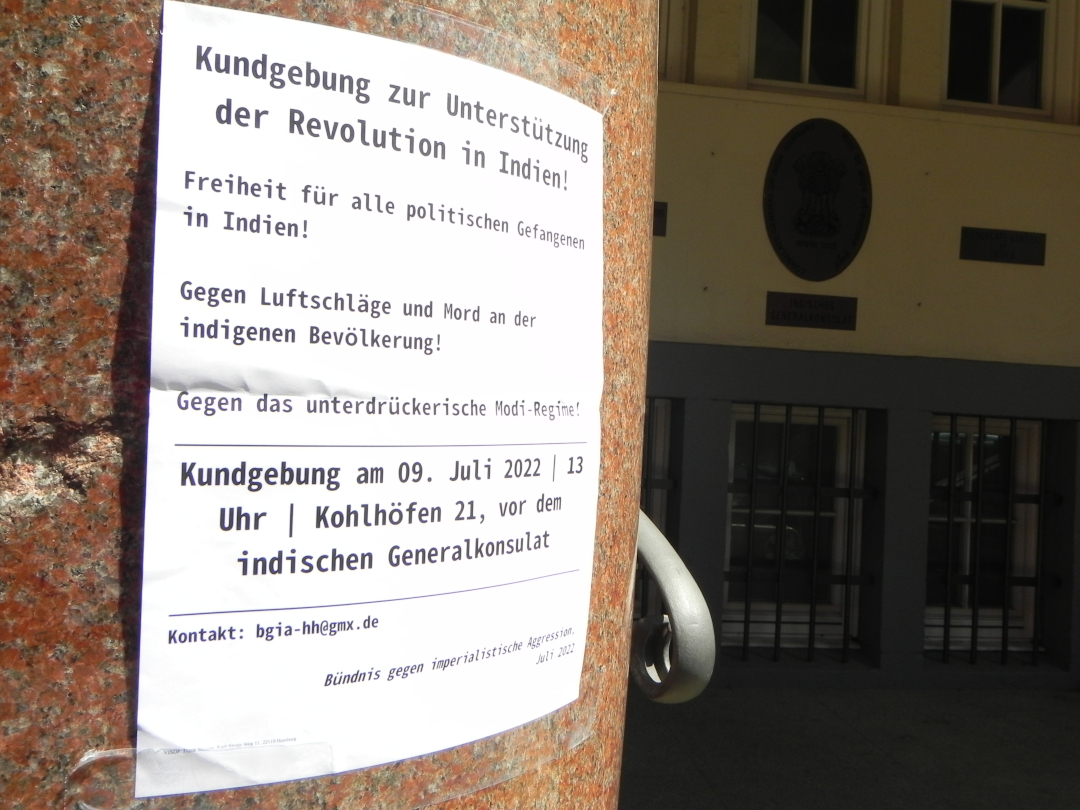 Despite the seclusion of the street in the center of Hamburg, there were some passersby who expressed their support and had their picture taken with the rally and in front of the banner.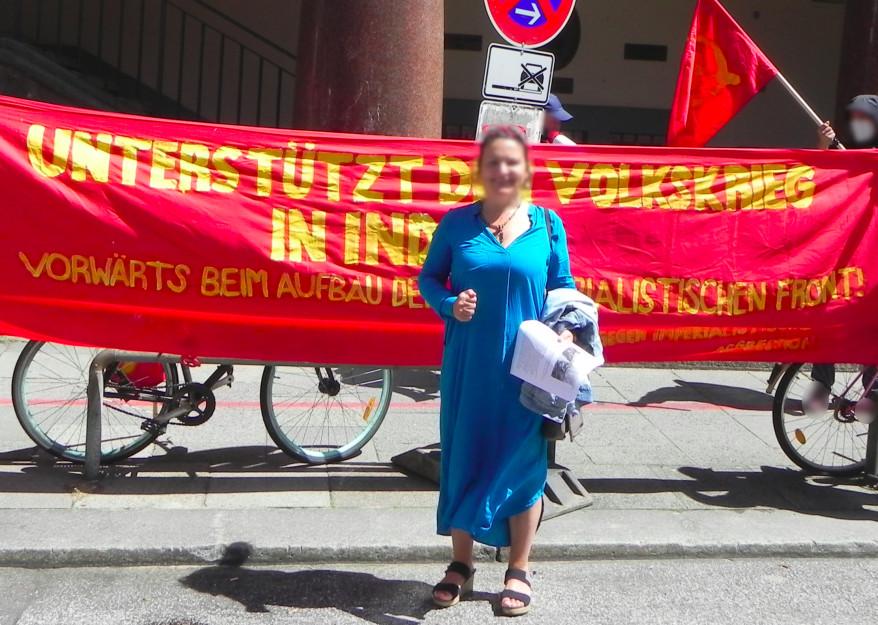 The action contributed a small part to the great campaign of support for the People's War in India. The comrades who were on the streets showed one thing above all: proletarian internationalism means absolute unselfishness. As the international call says: "True internationalism means moral, political and material, practical support for the revolutionary struggle. Any other approach that seeks to exploit this struggle for petty interests amounts only to haggling." And so, on the International Day of Action, the true friends of the Indian revolution from Hamburg stood in the streets.