Last Sunday, November 28th, a demonstration against the RAZ/radikal - trial took place in Berlin.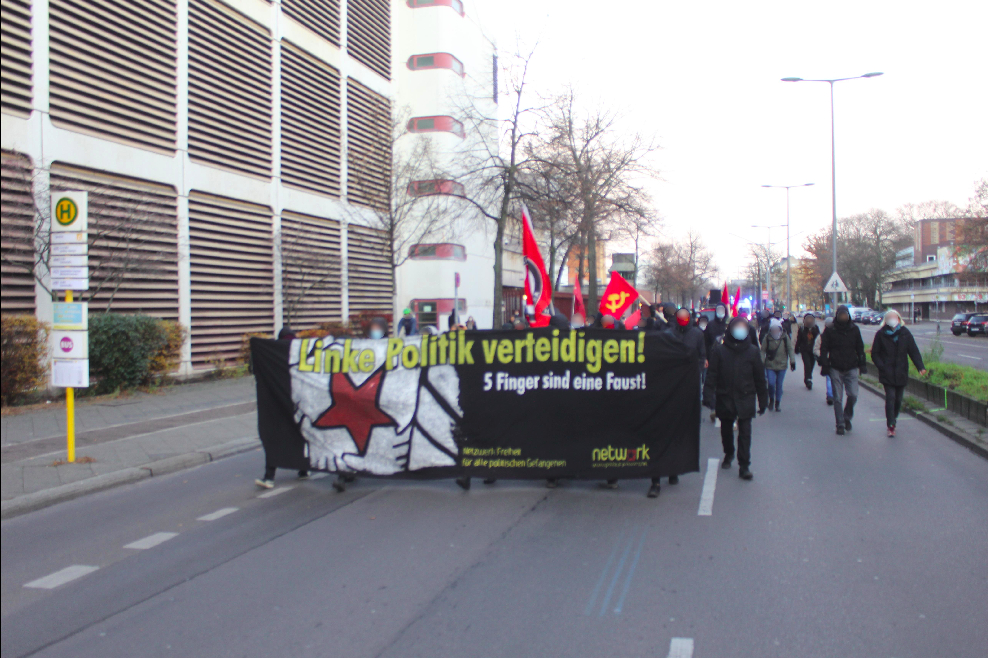 The trial against alleged members of the RAZ (Revolutionary Action Cells) and the newspaper radikal will end on Wednesday, December 01. Until today there is still one prisoner who is in jail in this connection. [Update:] The accused threatend to be sentenced on Wednesday is currently no in jail.
For his freedom and against the trial in general, the approximately 150 demonstrators marched to the courthouse where the verdict will be announced next Wednesday. The demonstrators loudly demanded the acquittal of the accused and freedom for all revolutionary political prisoners. The militant slogans and speeches denounced the old state with its justice system and stressed the importance of solidarity.
During the demonstration, the Berlin police repeatedly harassed demonstrators who distributed flyers to passers-by, and after the demonstration, cracked down on them with violence and a larger contingent. The remaining demonstrators loudly denounced the police actions and demanded that the police release them immediately, and scuffles also broke out.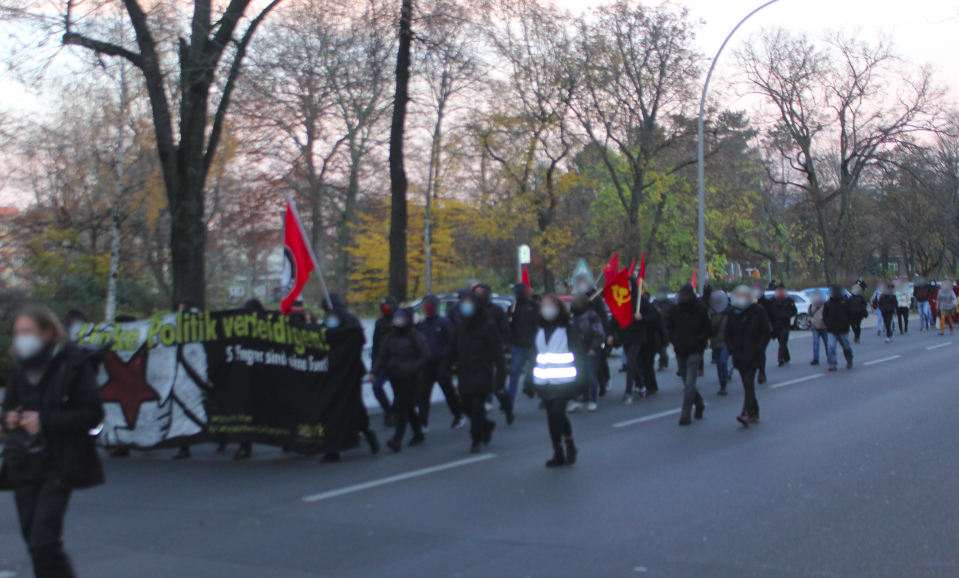 The alleged members of the RAZ are accused of being responsible for several militant actions. After years of surveillance of the alleged members and a wave of house searches in 2013, the German judiciary threaded a case for membership/formation of a criminal organization. Many charges were dropped during the trial, but there is still a defendant in the case to this day. On December 01, the verdict in the RAZ/radikal trial will be announced, in front of the court there will be a rally on that day.