For the third year in a row, a manifestation was carried out in Bremen on the 19thof June - the day of heroism. The "Initiative Freedom for all political prisoners Bremen" had called under the slogan "freedom for all political prisoners" to the manifestation. On June 19th 1986, the great uprising of the Communists in Peru in the prisons of Callao, El Fronton and Lurigancho followed a massacre through the old Peruvian state, where almost 300 comrades were murdered.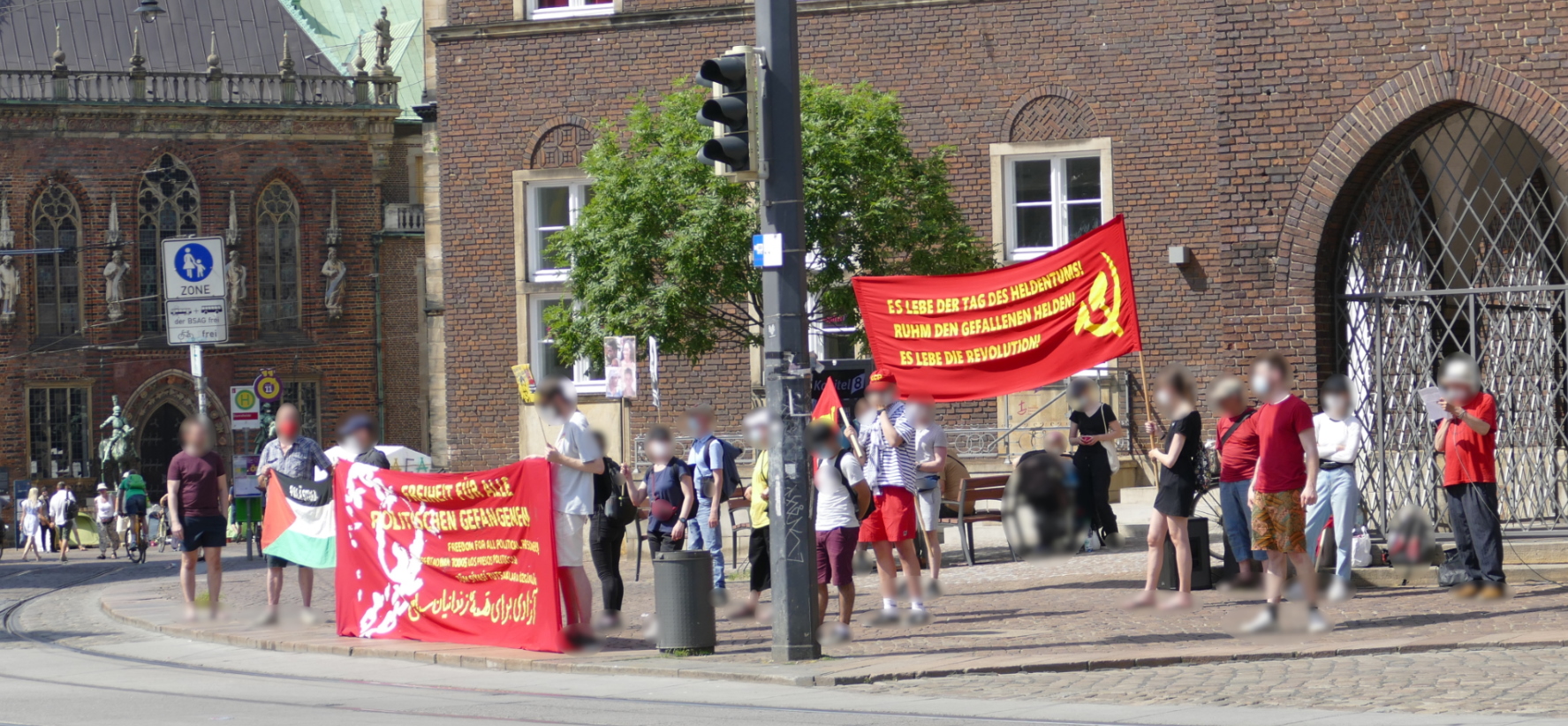 On the manifestation, the current struggles were highlighted, which have erupted again all over the world and which areexposed to massive repressions by the old states. In particular, the struggles in Latin America - the large popular uprising in Colombia and the struggle of poor peasants in Brazil - play a major role around the world and were reaffirmed at the manifestation.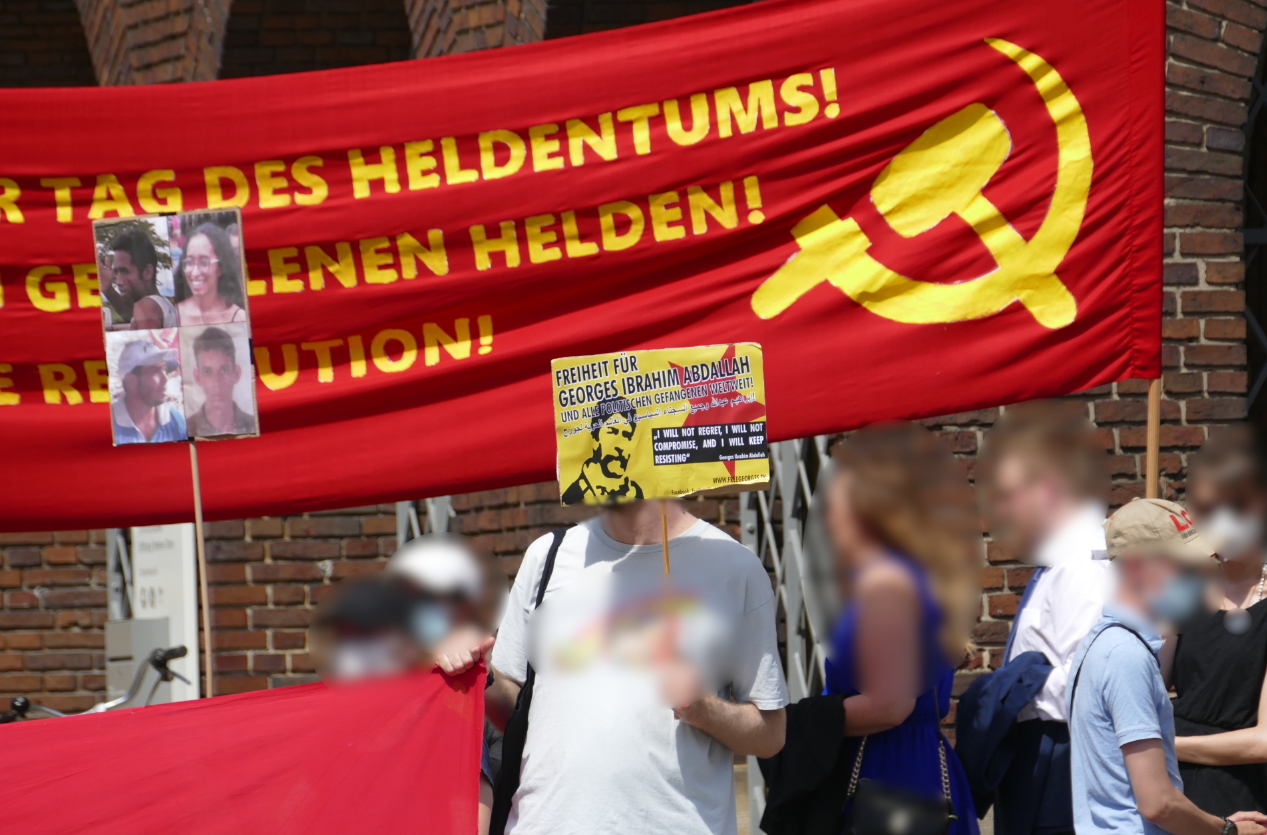 Also the struggle for liberationof the Palestinian people recently flared up and found its expression on the manifestation in speeches and by a Palestinian flag. For this purpose, various revolutionary prisoners were highlighted: Ernesto Sernas Garcia from Mexico, who was disappearedover three years ago by the reaction. The four peasants Ezequiel, Luis Carlos, Estefane and Ricardo were arrested by the military police at Camp Manoel Ribero in Brazil in an illegal police action. George Ibrahim Abdallah - the longest political prisoner in Europe - who has been imprisoned in Paris 37 years ago. For the demonstration for his release in Paris, which also took place on 19 June, a greeting was read. There were also speeches held for the chairman Gonzalo - leader of the Communist Party of Peru - who is under arrest on the military base of Callao since 29 years. For this purpose, the slogan "defended the life of Chairman Gonzalo" has been called, which denounces the murder, which the old Peruvian State is preparing for for years.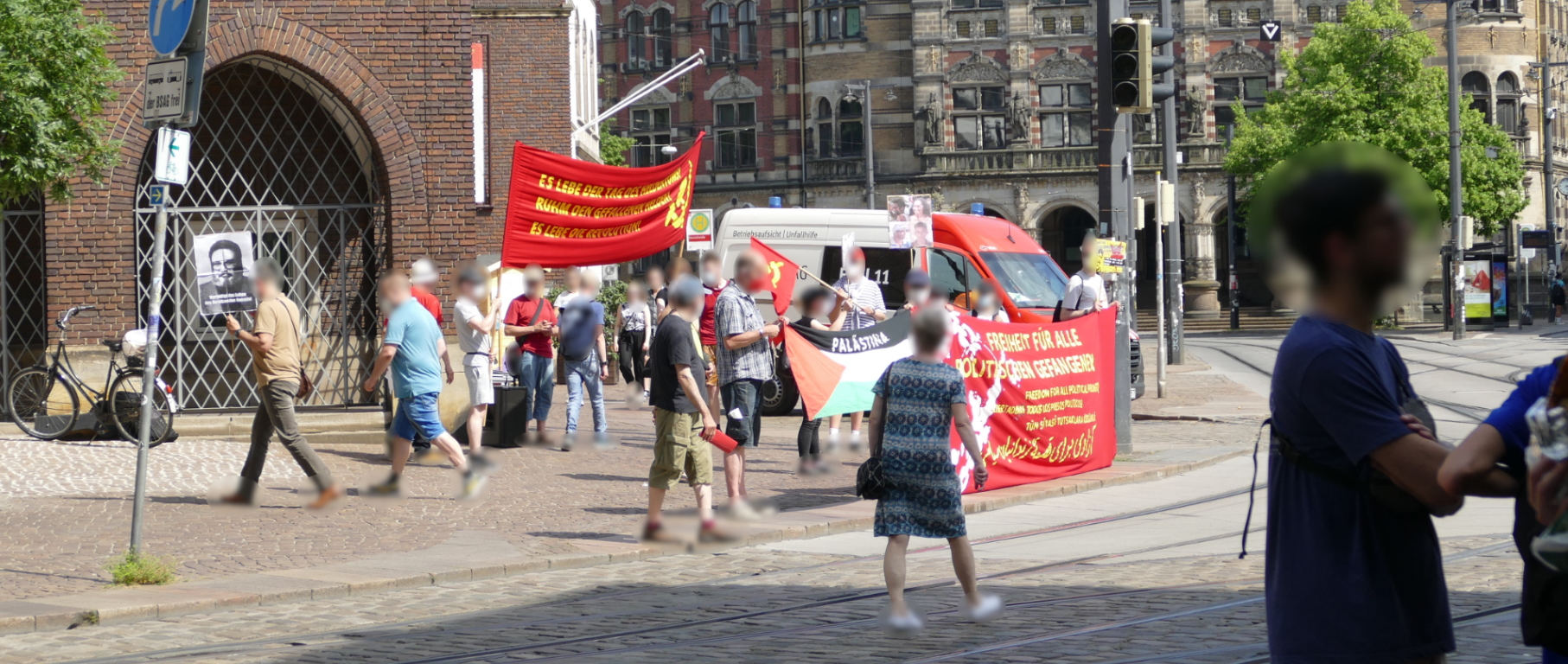 In the spirit of proletarian internationalism, the manifestation has shown that the revolutionaries here in the FRG stand side by side with the peoples of the world; With all the political prisoners, the revolutionary prisoners and revolutionary prisoners of war, which are locked in the stone strengths of the reaction, tortured and murdered.