We hereby report on some developments in the political situation and the class struggle in the various Nordic Countries.
Sweden:

The Communist League in Sweden reports that revolutionaries from Gothenburg have made several good actions, in solidarity with the League of Poor Peasants (LCP).
On the webpage Aktion Proletär it is written:

"Proletarian Action Gothenburg stands behind The League of Poor Peasants (LCP) and the 600 families that on the 10. of October, were evacuated from their land by the military police. The Brazilian state increases its offensive against the growing revolutionary movement, but they are condemned to lose. The masses have nothing to gain from the old state, but everything to win in their fight for their rights, in the city as well as the countryside.
It is the victories that the peasants are winning, such as the newly founded camp Acampamento Manoel Ribeiro, that make the reactionaries desperate. The last attack demands solidarity with all the revolutionaries and fighting people of the world, but it is also a sign that the masses of the LCP and Brazil are on the right path in their struggle."
It is inspiring to see the enthusiasm and initiative of the revolutionaries developing in Gothenburg.
Norway: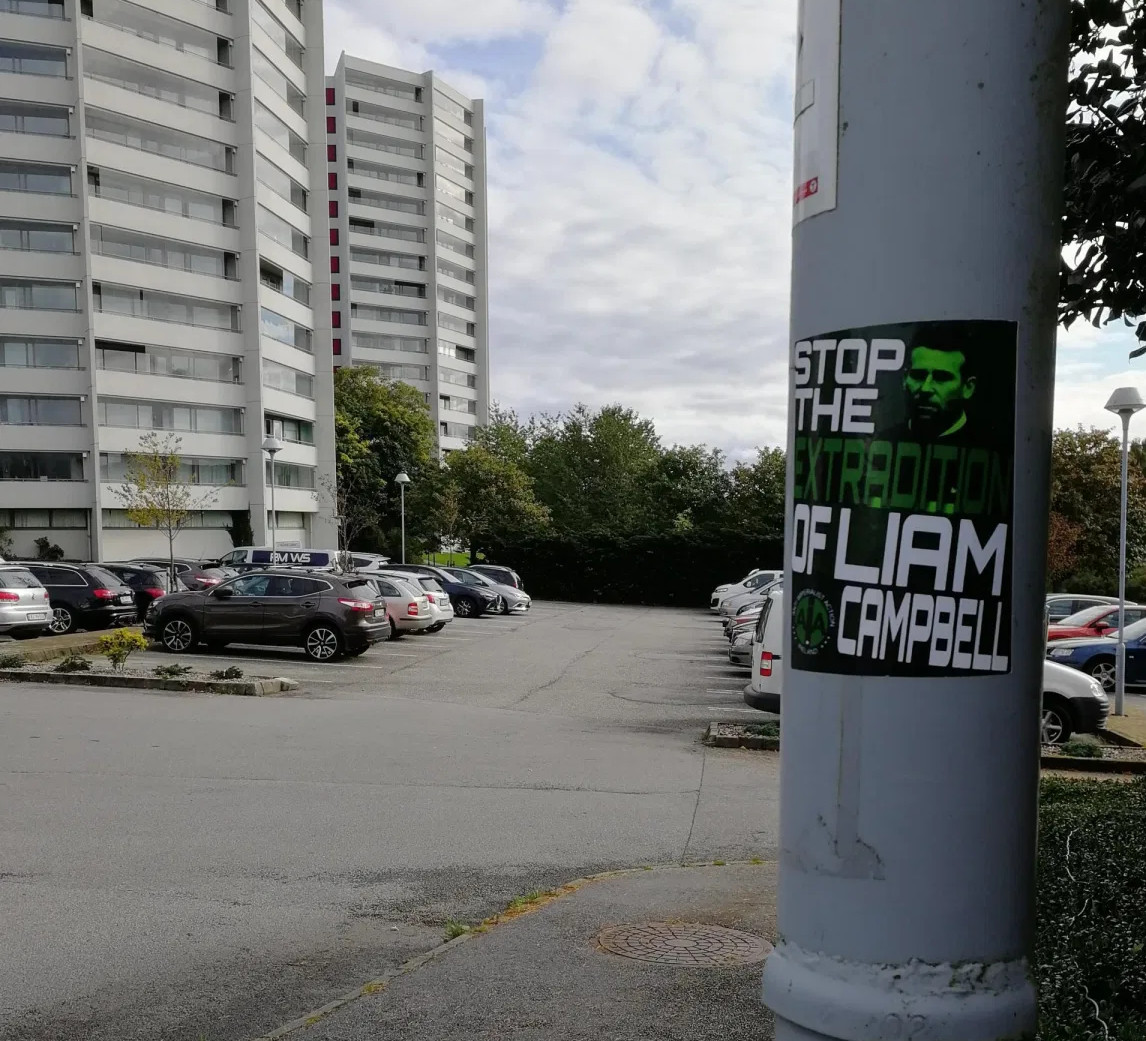 Tjen Folket Media reports that that actions have been made in Trondheim and Stavanger against the extradition of Irish political prisoner Liam Campbell, who has been falsely charged for crimes in Lithuania.
Aditionally they report that a banner was hung in Bergen with the slogan Long live CPI (Maoist)

Finland:
Punalippu (Red Flag) reports that stickers have been spotted in Tampere, in solidarity with the martyrs of the TKP/ML.