We are publishing a report of actions held in Norway that have been send to us:
Norway
Tjen Folket Media reports that on December 11th Kampkomiteen participated in a protest against price increases. The protest was held in Torgallmenningen and was a cooperation between multiple different groups. Speeches were held that focused on the increased prices and the cuts in funding made by the state and municipality.
The main slogans were: "Struggle against price increases!", "No to increased rent!", "Stop the cuts in welfare!".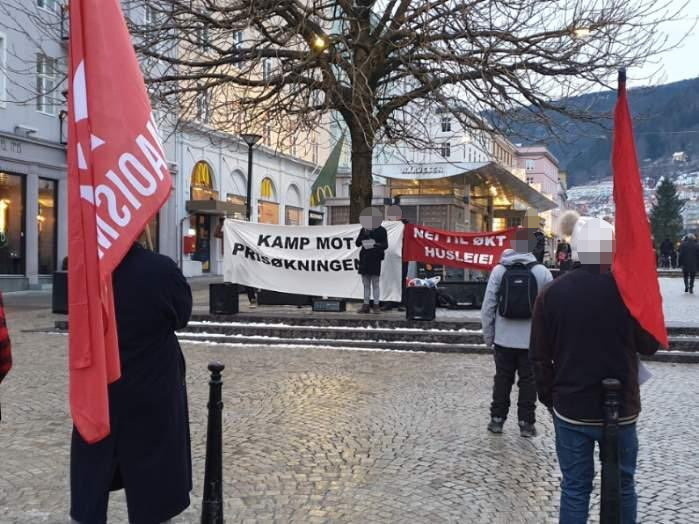 On December 14th activists from Kampkomiteen distributed leaflets in Trondheim against the increase in prices and aginst the war of aggression of Russian imperialism against Ukraine. Leaflets were distributed in the center of Trondheim. Many people were gathering and many showed support of the message.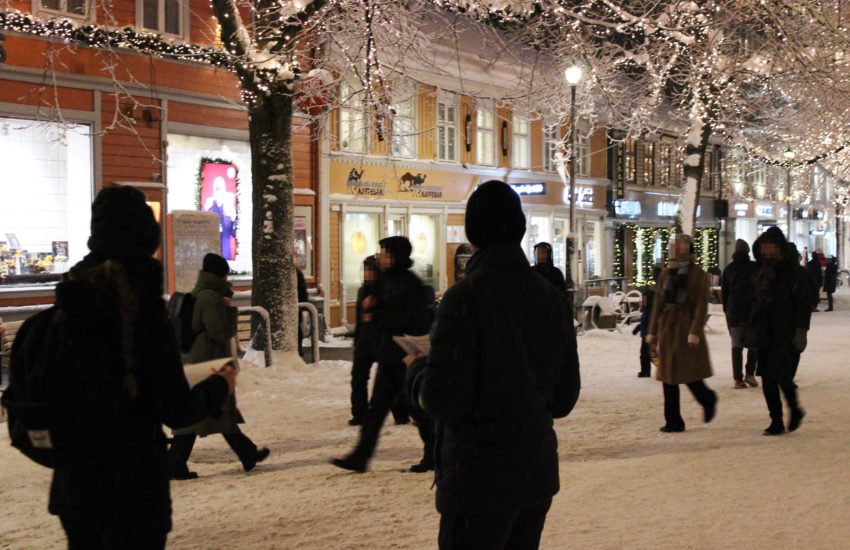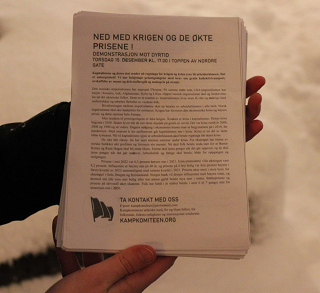 Posters were also put up against the economic crisis in Trondheim centrum.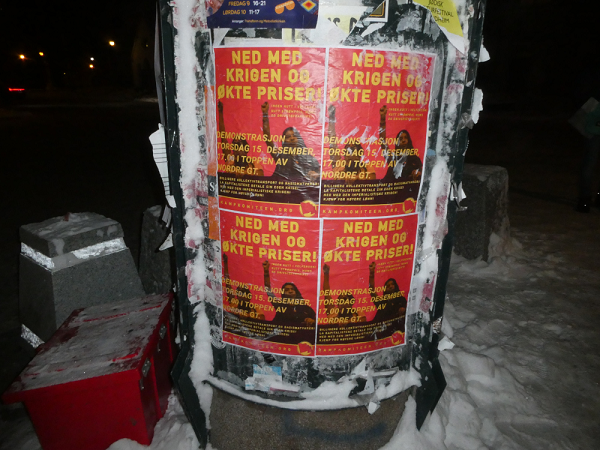 In Oslo Kampkomiteen held a manifestation on Stovner, Saturday 17th against the price increases. The activists had many conversations with people and the leaflets were recieved well by many, who felt the burden of the crisis.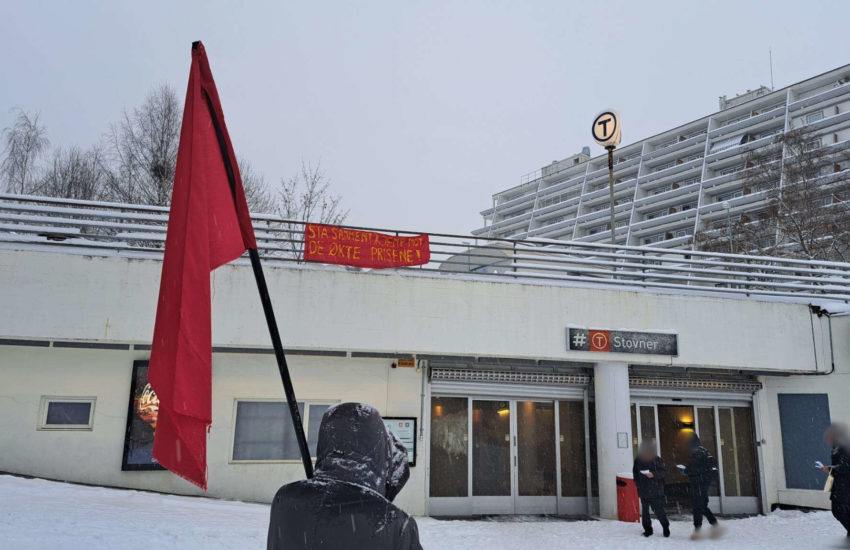 In Oslo on Saturday, December 17th, Kampkomiteen together with the group Anti-Tyanny for Iran went on a demonstration against NATO and Russian imperialism infront of the Norwegian parliamentary building.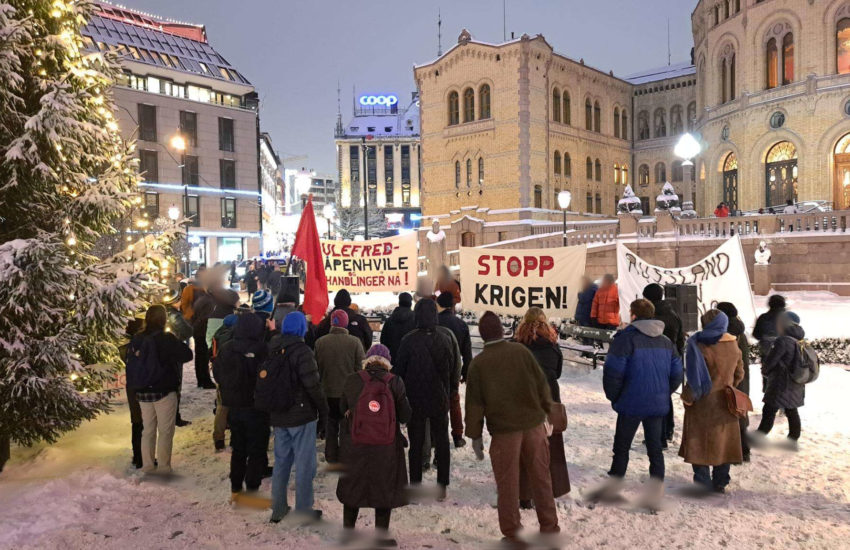 In relation to the exposure of in the past week on widespread prostitution on Sørlandet, activists have put up stickers in Kristansand, Vennesla and Lillesand.
Through a website driven by the German company BLS Advertising, women are being sold like they were commodities in Kristiansand, Lillesand, Grimstad, Arendal, Vennesla and Lyngdal. After being sold the buyers rate the women in the website, writing intimate details and misogynist things about them.
This problem has increased during the pandemic and most of the women have done it out of economic desperation and wish to escape their situation.
On the stickers the slogans can be read: "The women's body is not a commodity!", "No to the sale of women's bodies!", "Combat all
oppression of women!".