A Dazibao were hung in Berlin-Marzahn to mark today's 129th anniversary of the birth of Chairman Mao. We publish photos that were sent to us.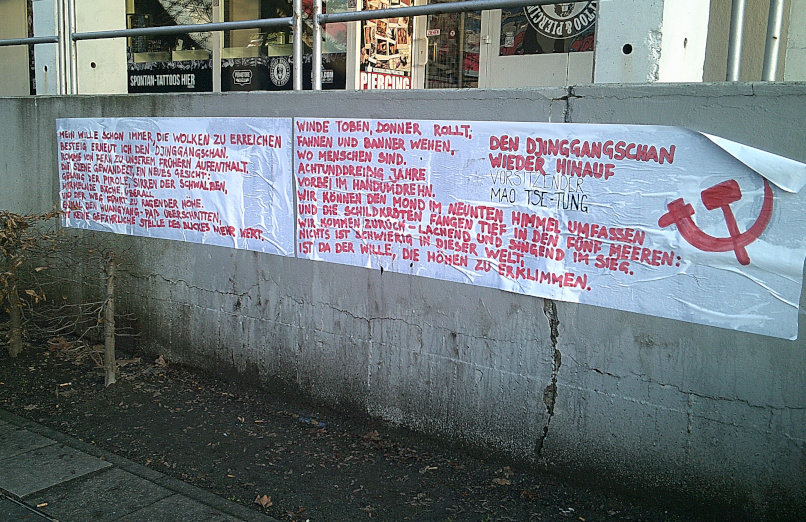 On the Dazibao the poem "REASCENDING CHINGKANGSHAN", by chairman Mao Tse-Tung is written:
REASCENDING CHINGKANGSHAN
—
to the tune of
Shui Tiao Keh Tou
mai 1965
I have long aspired to reach for the clouds
And I again ascend Chingkangshan.
Coming from afar to view our old haunt, I find new scenes replacing the old.
Everywhere orioles sing, swallows dart,
Streams babble
And the road mounts skyward.
Once Huangyangchieh is passed
No other perilous place calls for a glance.
Wind and thunder are stirring,
Flags and banners are flying
Wherever men live.
Thirty-eight years are fled
With a mere snap of the fingers.
We can clasp the moon in the Ninth Heaven
And seize turtles deep down in the Five Seas:
We'll return amid triumphant song and laughter.
Nothing is hard in this world
If you dare to scale the heights.