France's Interior Minister has announced that the left-wing internet platform "Nantes Révoltée" will be banned. The internet platform has existed for ten years and is accessed by millions of readers every month.
The pretext for this is that the platform had shared an anti-fascist protest, during which demonstrators ended up fighting the police and breaking windows. The platform is held responsible for the protests and thus also for the fights. In addition to information about demonstrations, the platform also repeatedly reports on police violence, which is said to be one of the reasons for the growing sentiment for a reform of police tactics. The French Minister of the Interior speaks of a 'police bashing' that is growing and now proposes the dissolution of this platform as a solution. This is no longer a press platform, but an association of individuals. With this assessment, the platform is no longer protected by press law, but is considered, according to a new law for internal security, to be an "association or group that incites to armed demonstrations or violent acts against persons or property". Within the movement, it is now feared that if the platform is actually banned by a judicial decision, the ruling could be used as a signpost for further bans of left media.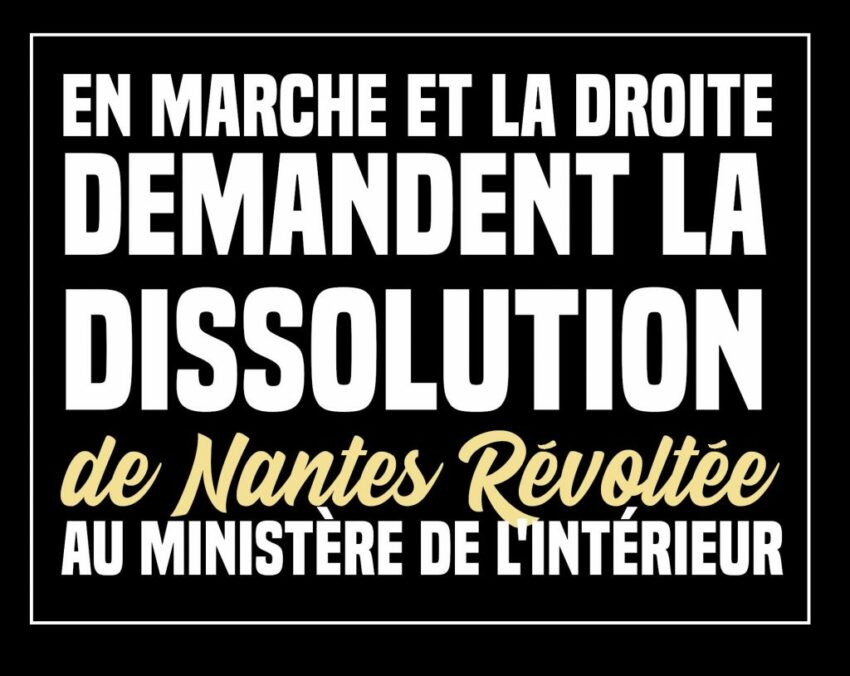 En marche (the party of Macron) and the right demand the dissolution of Nantes Révoltée at the ministry of the interior.