On 8 February, the dockworkers of the COSCO group in the port of Piraeus went on strike for the second time. There had already been strikes in October, November and December last year, triggered by the death of a colleague who died in an industrial accident. The workers demanded more safety at work and better health protection. Already during the strike last December it was said that: "...we are now mourning one of our colleagues, while hundreds more are suffering from health problems due to the intensification of work and inadequate hygiene and safety measures". Of the 2,200 workers, there were only about 50 strikebreakers who showed up for work. The rest of the workers participated in the strike.
Workers from other areas showed solidarity with the dockworkers and joined the strike. The police responded to the strike with repression and harassment. There had already been clashes during strikes in recent months as workers stormed the factory premises.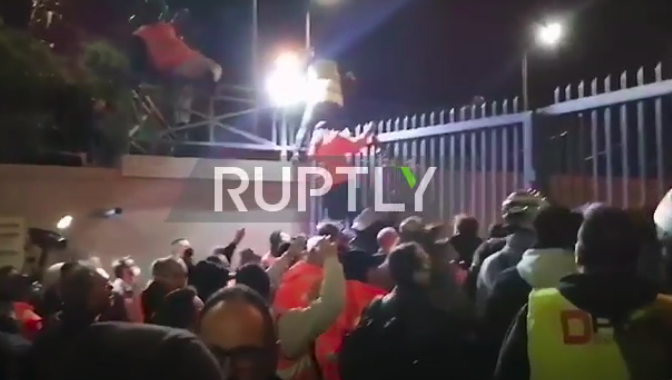 COSCO workers storm factory premises in October 2021
COSCO is the abbreviation for Chinese Ocean Shipping Company. The company from social imperialist China holds 67 per cent of the shares of the port of Piraeus, which is the largest port in Greece. Even before the current strikes, the COSCO workers in Piraeus repeatedly showed their willingness to fight. Again and again they organised strikes, as most recently in the summer of 2021, where they went on strike against the ban on trade unions and against flexible working hours, as well as for better salaries and equal contracts for all.