Finland:
Comrades from Punalippu (Red Flag) reports that on the 8th of March a manifestation was made in Tampere. While the bourgeois politicians and the bourgeois press, tried stop any demonstrations from happening, a contingent of proletarian revolutionaries stood firm and held a manifestation in central Tampere, held high the banner with the text "Against imperialism and patriarchy" and "For a revolutionary women's movement". A speech was held on why it is more important than ever to wage struggle on this day and to combat the reactionary and chauvanist measures of imperialist Finland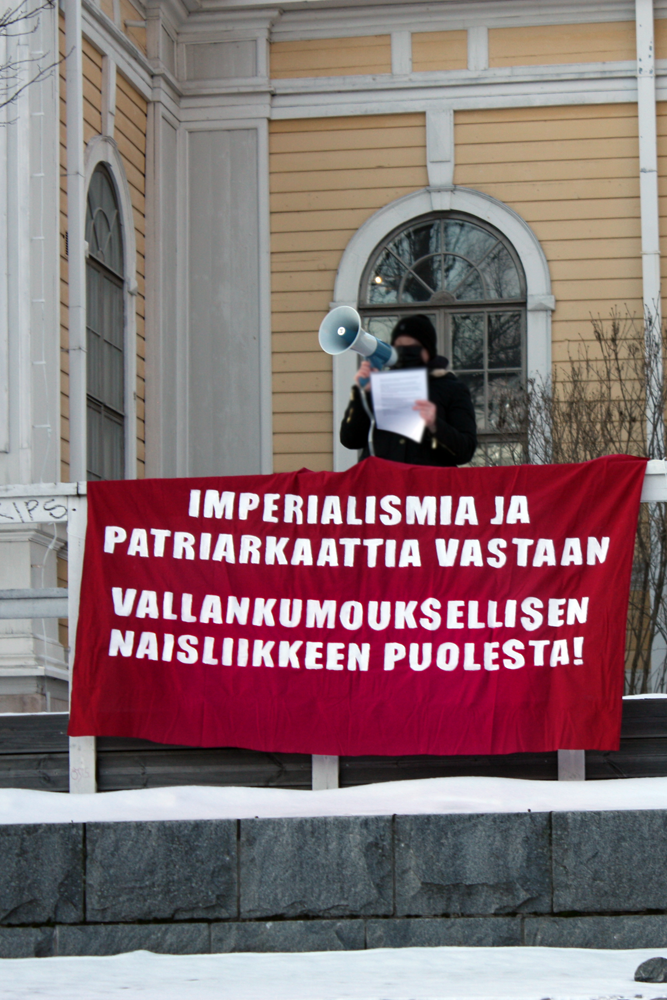 Norway:
Comrades from Tjen Folket Media (Serve the People Media), reports that a video on the events of the struggle against the reactionary group SIAN on the 8th of March in Oslo. The demonstration ended only 20 minutes after it had started, due to resistance from demonstrators.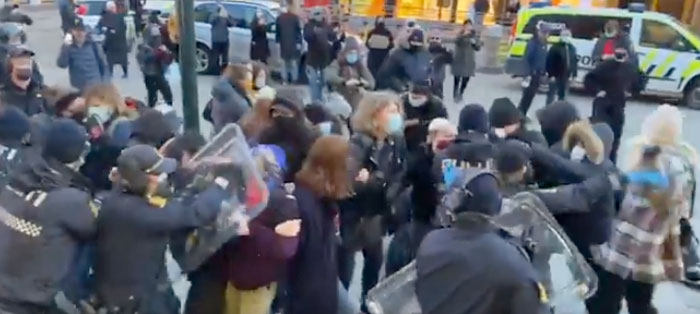 Tjen Folket Media also reports on demonstrations in Norway on the 8th of March, with proletarian revolutionaries carrying banners with the slogan "Fight against violence against women", in Bergen, Kristianssand and Trondheim.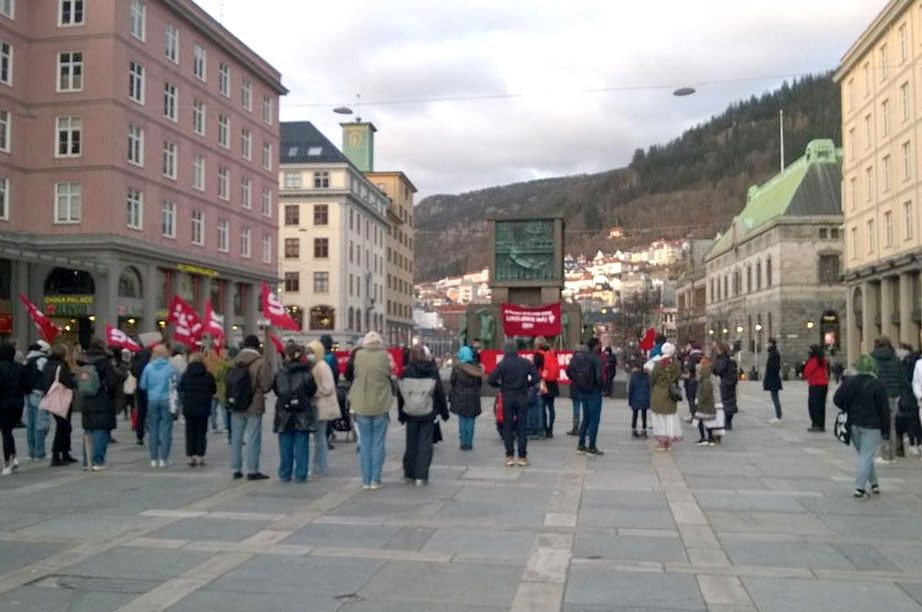 Denmark:
Comrades from the website Socialitisk Revolution (Socialist Revolution), have documented a graffitiaction made for the occation of the 8th of March in Copenhagen, with the text "8th of March aginst imperialism and patriarchy!", together with a hammer and sickle.