We publish an unofficial translation of an article by A Nova Democracia (AND).
PE: Popular school celebrates 27 years of heroic armed peasant resistance of Corumbiara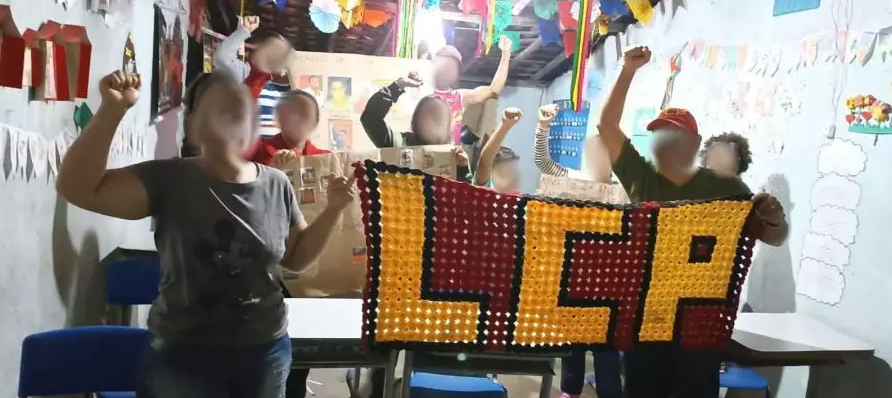 Peasants celebrate 27 years of the heroic armed peasant resistance of Corumbiara. Photo: AND database
On 12 August, teachers and students from the Elizabete Teixeira primary schools in the José Ricardo revolutionary area of Pernambuco Agreste held a special lesson to celebrate the 27th anniversary of the heroic armed peasant resistance of Corumbiara. A representative of the League of Poor Peasants of the Northeast (LCP-NE) read out the communication from the LCP National Commission and gave a presentation on this historic event for the Brazilian peasantry and how this battle marked the division between the two paths of struggle for land in the countryside ("agrarian reform" and agrarian revolution) from which the Leagues of Poor Peasants emerged.
After a short discussion to deepen the understanding, the teachers organised working groups in which the children of the students and staff of the Escola Popular also participated. The groups created posters with pictures of the Santa Elina land grab, the heroes and heroines of the struggle for land, the resistance in the camp of Manoel Ribeiro, Tiago dos Santos and Ademar Ferreira and the solidarity demonstrations with the LCP in Brazil and other countries.
Once completed, the posters were put up on the walls of the classroom. Afterwards, there was an evaluation session of the activity and everyone reaffirmed the importance of Corumbiara's heroic armed peasant resistance in the struggle for land throughout the country. One agriculture student said, "It is important to always remember this so as not to forget the difference between the League and the other movements."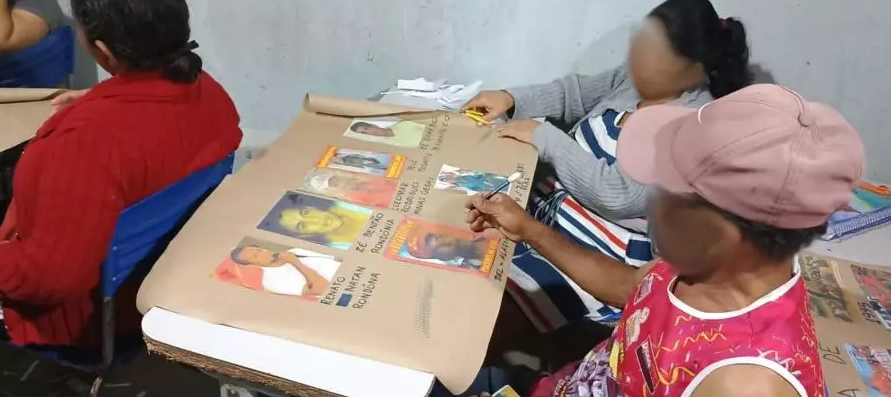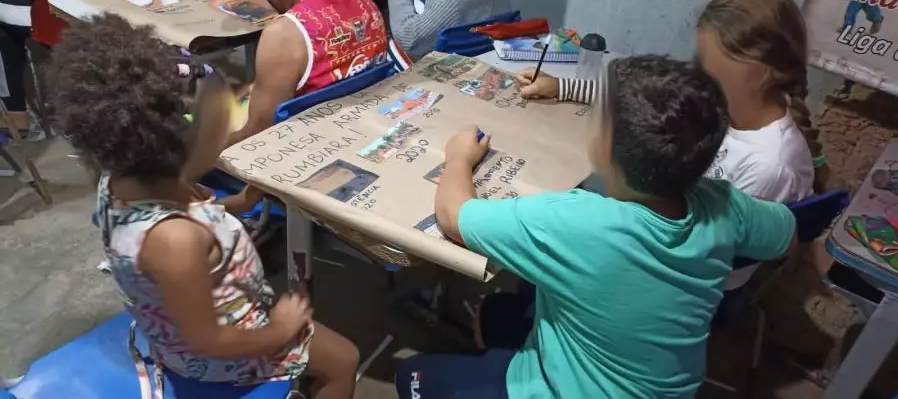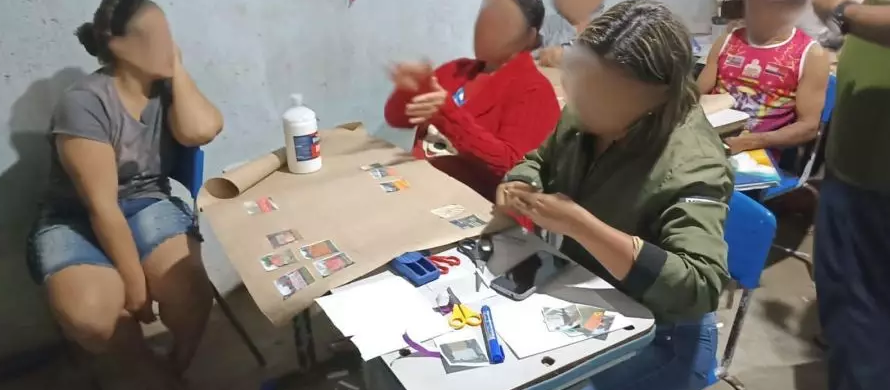 Farmers celebrate the 27th anniversary of Corumbiara's heroic armed peasant resistance. Photo: AND database