We reproduced the note from the Brazilian Center for Solidarity with Peoples (Cebraspo) on the acquittal of two activists who were unjustly prosecuted after protesting against the 2014 FIFA World Cup in Brazil.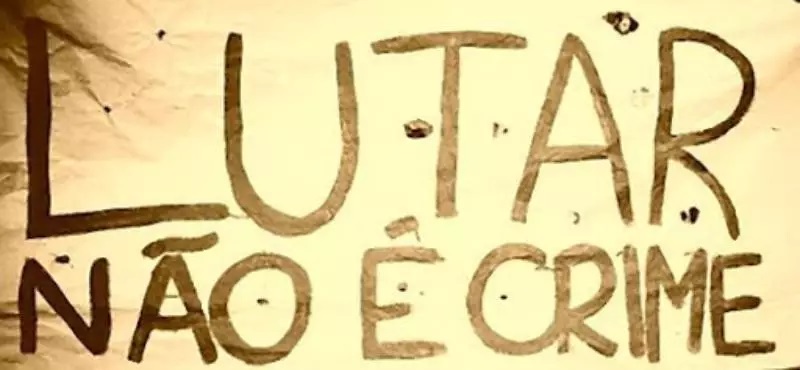 On March 25, there was the acquittal of Camila Rodrigues Jourdan, professor of philosophy at UERJ, and Igor Pereira D'Icarahy, then a physical education student at UERJ, activists of the popular movement in Rio de Janeiro, who are among the 23 persecuted and prosecuted for the popular demonstrations that took place against FIFA's spree in 2014. The two activists were illegally accused of carrying an alleged explosive on the occasion of their arrests, the day before the end of the world cup. The acquittal took place in the Fifth Criminal Chamber of the TJRJ, in the context of embargoes of divergence, which, by majority of votes, judged arbitrary and null the flagrante delicto given to the two accused.
The process related to this alleged explosive runs separately from the central process of the 23, where everyone is responsible for an unfounded criminal association charge, where the conviction has already occurred in the first instance and, now, the process is in the appeal phase, in second instance.

The lawsuits, which are riddled with illegalities such as abusive arrests, home invasions, illegal infiltration, lawyers' wiretaps to even an "informal award plea", with this decision, had another unlawfulness unveiled under the baton of the judge of the 27th Vara Criminal, famous for having his acts systematically annulled for accepting illicit evidence, in this case, in patent collusion with sectors of the Public Ministry and the Civil Police, undermining the parity of weapons that must exist between the parties that are litigating and against the due legal process.

With this further decision, the alleged criminal association of which the protesters are accused in the case of the 23 has no more weapons assigned to them, because the other, whose flagrant had also been forged, had already been eliminated some time ago.
We salute lawyers who have endeavored to unravel the whole hoax mounted against these activists and are helping to reveal that the real crimes were not committed by the youth who arose in 2013/2014, but by the governments of the shift and the barons of the mega-events. And we urge the popular movement and all and all Democrats and Progressives to remain vigilant in the process of the 23 that will be judged in the second instance.
Fighting is not a crime!
Brazilian Center for Solidarity with Peoples - CEBRASPO
Brazilian Association of People's Lawyers - ABRAPO