Fierce fights took place between inmates and security forces at a prison in the Peruvian capital, Lima.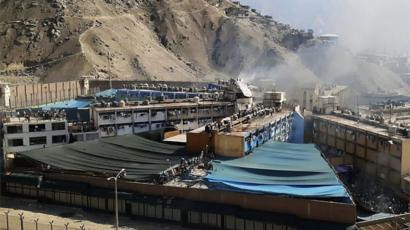 The inmates the inmates gathered themselves together to protest against the overcrowding and the bad healthcare inside the prison, especially in the period of a deadly pandemic. More than 600 cases of COVID19-infections are officially registered in the prison of at Miguel Castro Castro, the number of unreported cases will be many times higher – according to the authorities 13 prisoners have died due the virus.
During the fighting, 40 prison guards and 20 police officers were injured. To quell the uprising, the reaction used live ammunition and murdered nine prisoners.