Revolutionary Socialist Republicans from Dublin have placed a banner against the extradition of Liam Campbell on the James Connolly statue.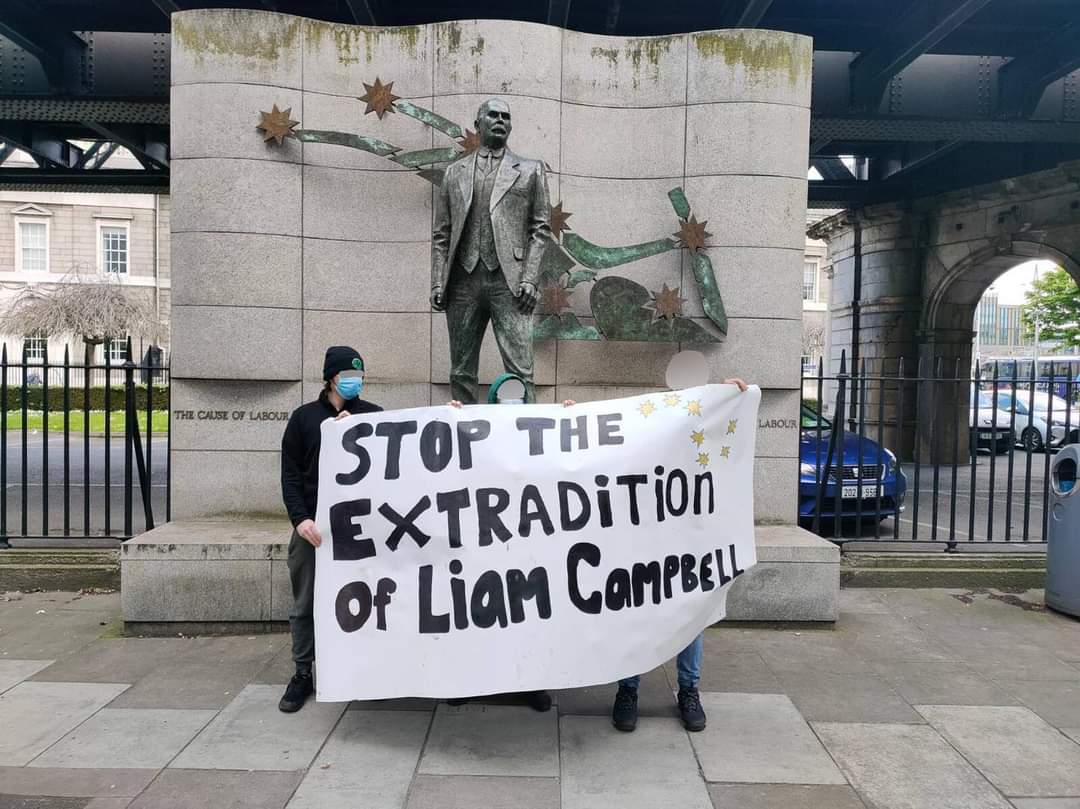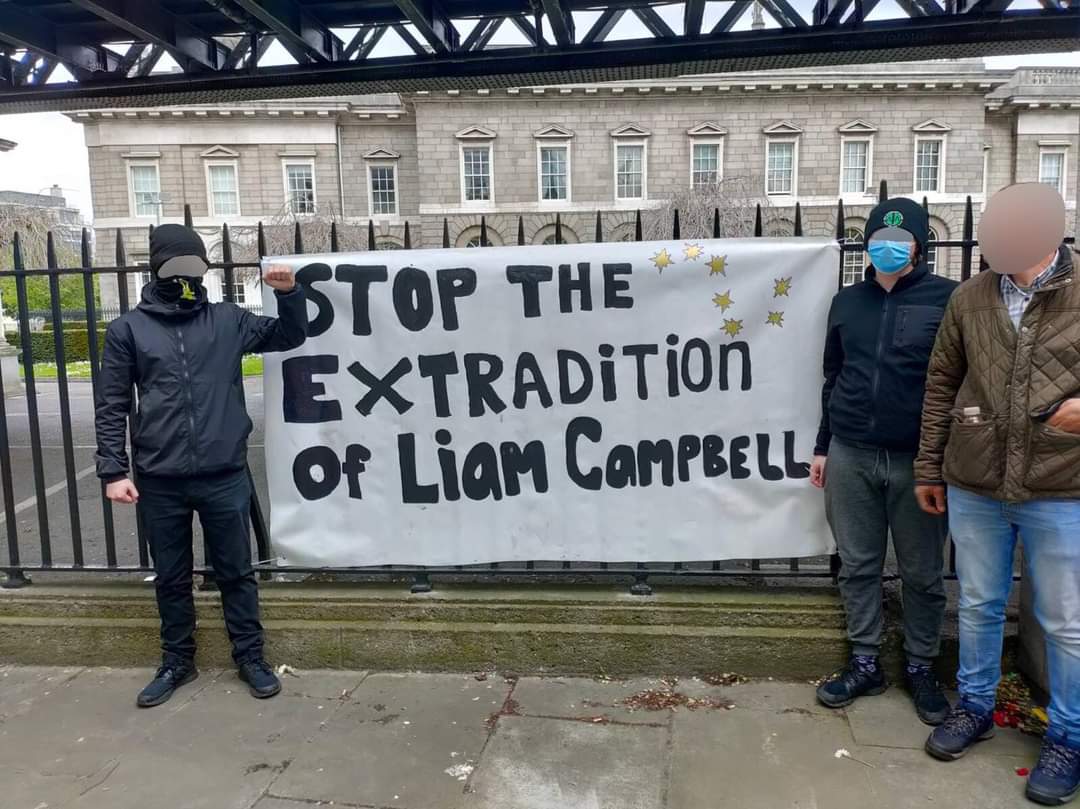 The final decision of the court to extradite Irish republican Liam Campbell to Lithuania in the coming weeks is an absolute disgrace. This extradition is on the orders of British military intelligence and is an attempt to frame an innocent republican. The sentence is a farce because Liam Campbell has never set foot in Lithuania.
All socialists, republicans and progressives should oppose this shameful decision.