In Freiburg, various revolutionary and progressive organizations held a rally in the working-class district of Weingarten on the eve of May Day. Under the slogan "Against the state of emergency and crisis!" about 50 people gathered on the forecourt of the local shopping center, among them a contingent of proletarian revolutionaries.
Various speeches were made over a speaker. The speakers denounced the reactionary measures currently being enforced with the imposed state of emergency. They unmasked the hypocritical policies of the ruling class, which are not aimed at our health but at their profit, and called for an even more determined struggle for the demands of the class, especially in the face of the crisis. In addition, a speech on the current situation and the oppression of the people in Palestine and a declaration of solidarity with the League of Poor Peasants of Brazil were also read out, giving the rally a strong internationalist expression.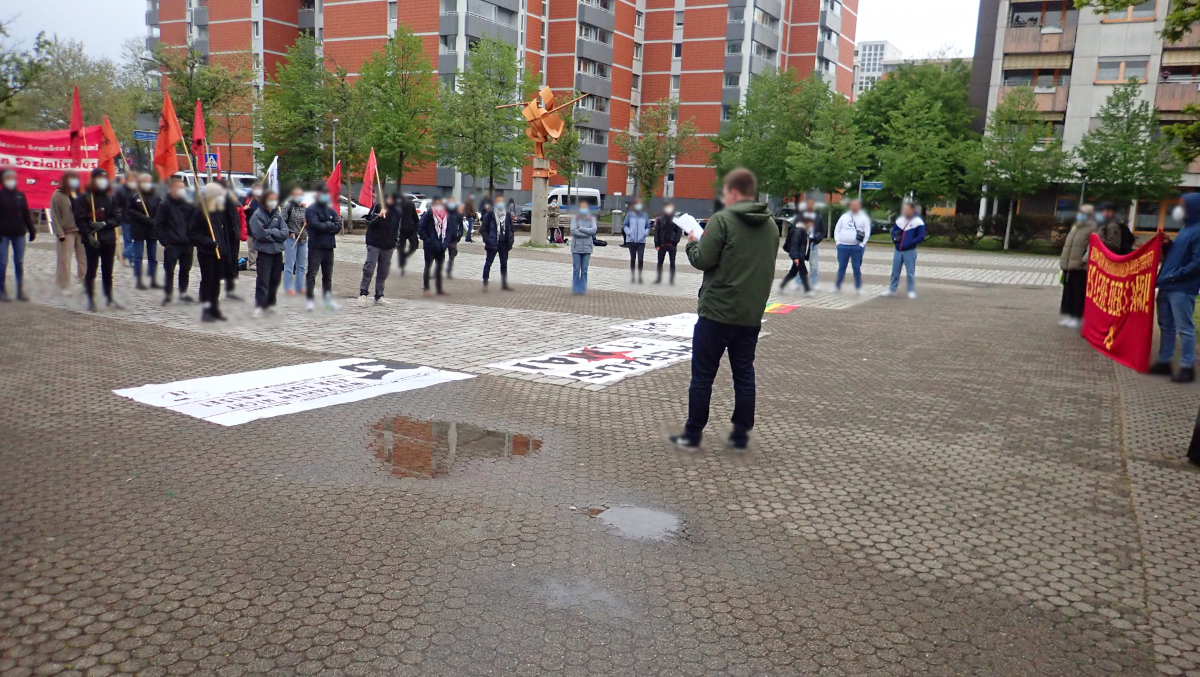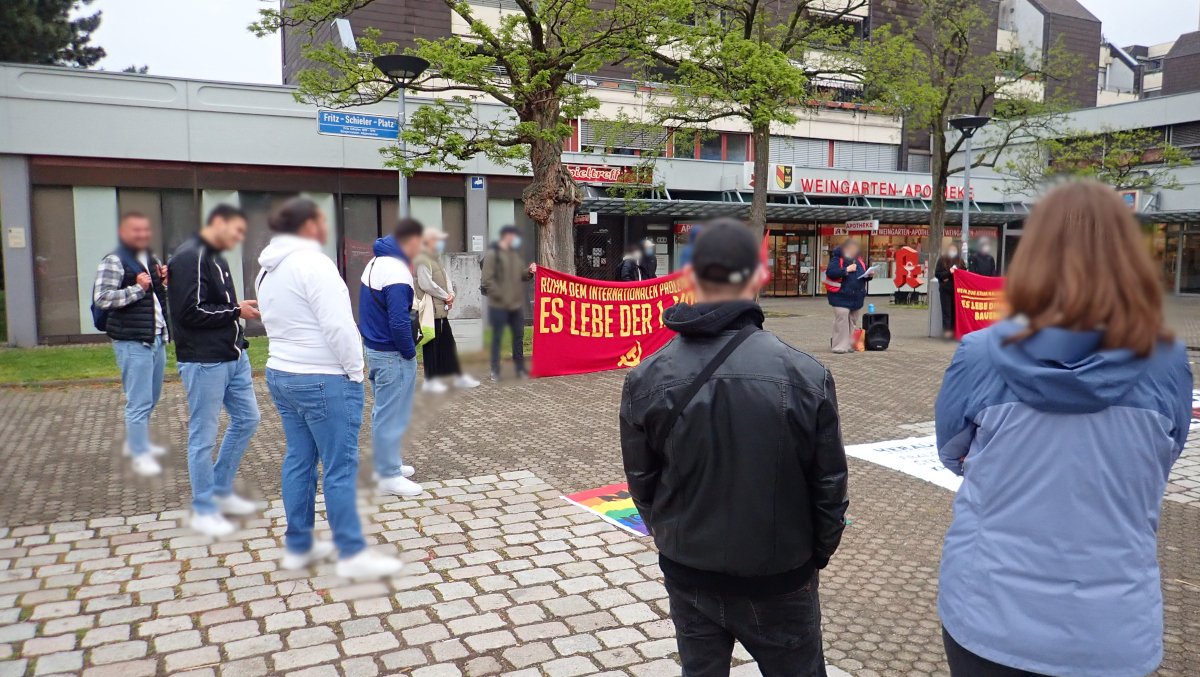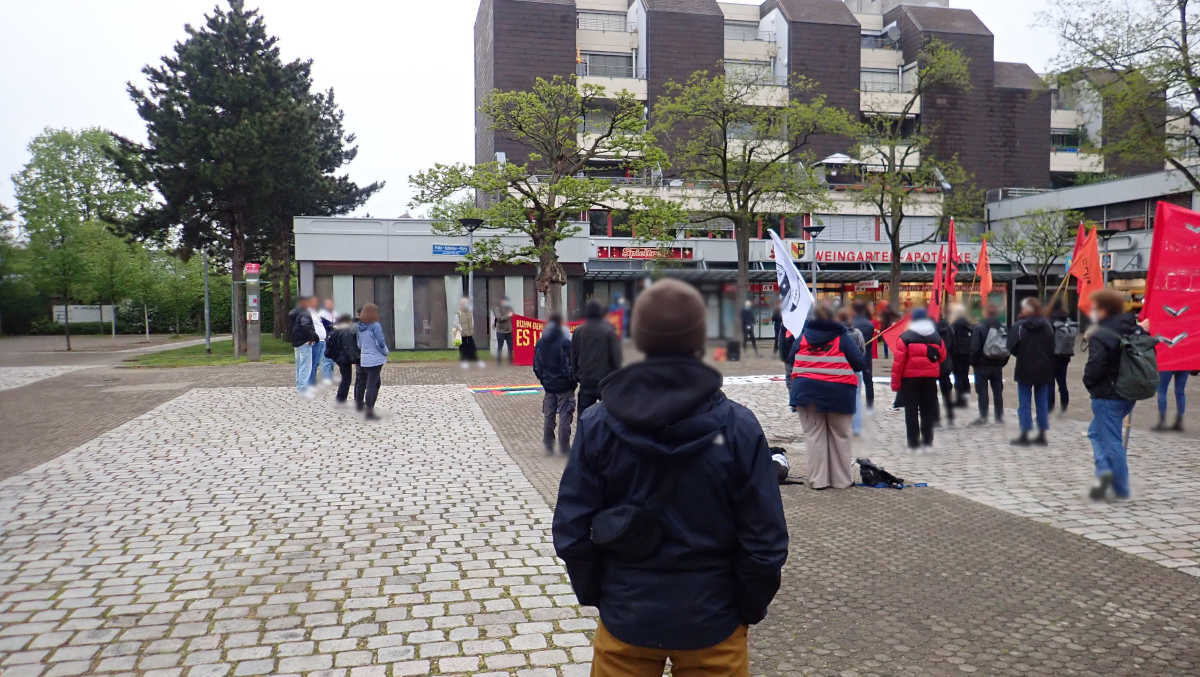 Following the rally, it was decided to hold another short spontaneous demonstration through the neighborhood. This demonstration moved through the streets with a combative expression, repeatedly shouting powerful slogans, some in Portuguese, to express support for the struggles in Brazil. The Sponti ended at the Bugginger Straße station, where participants organized a collective retreat.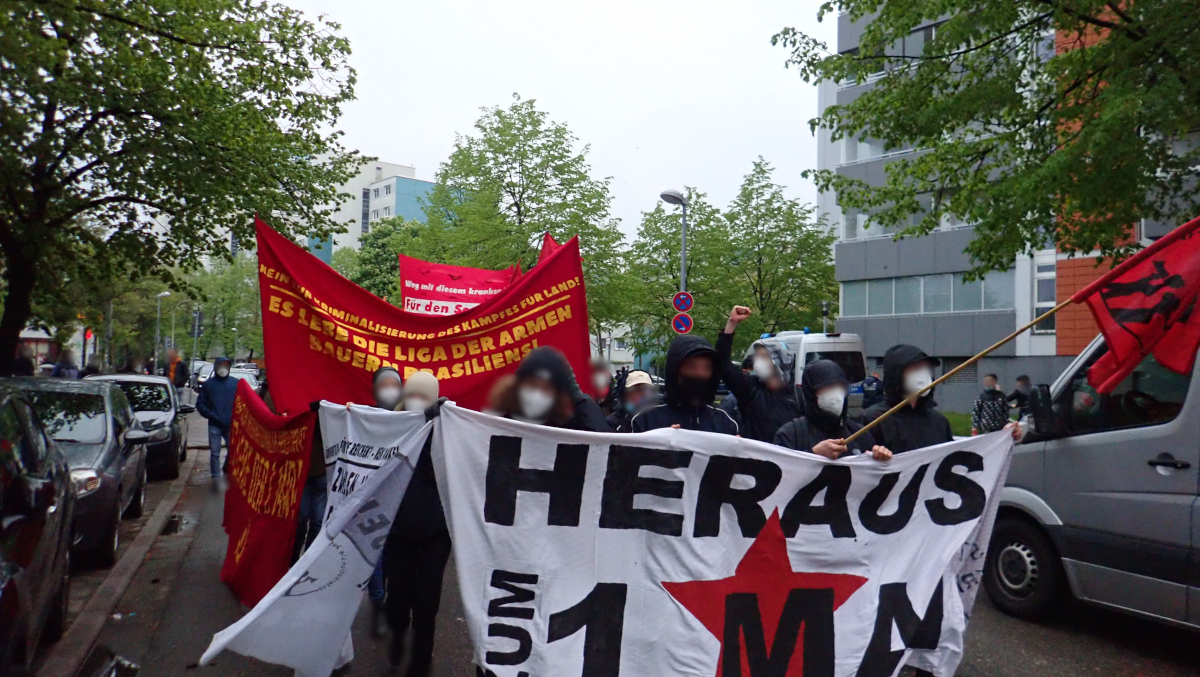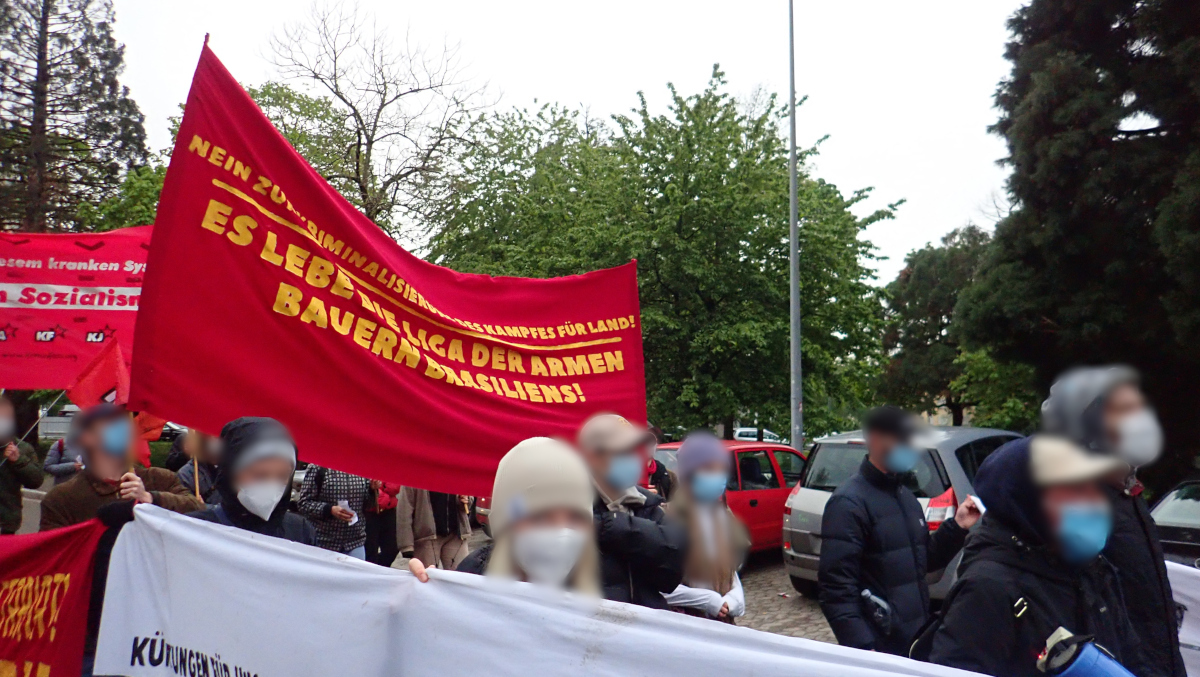 During the night of Mayday, several red flags with hammer and sickle were hung mainly in the districts of Weingarten and Stühlinger.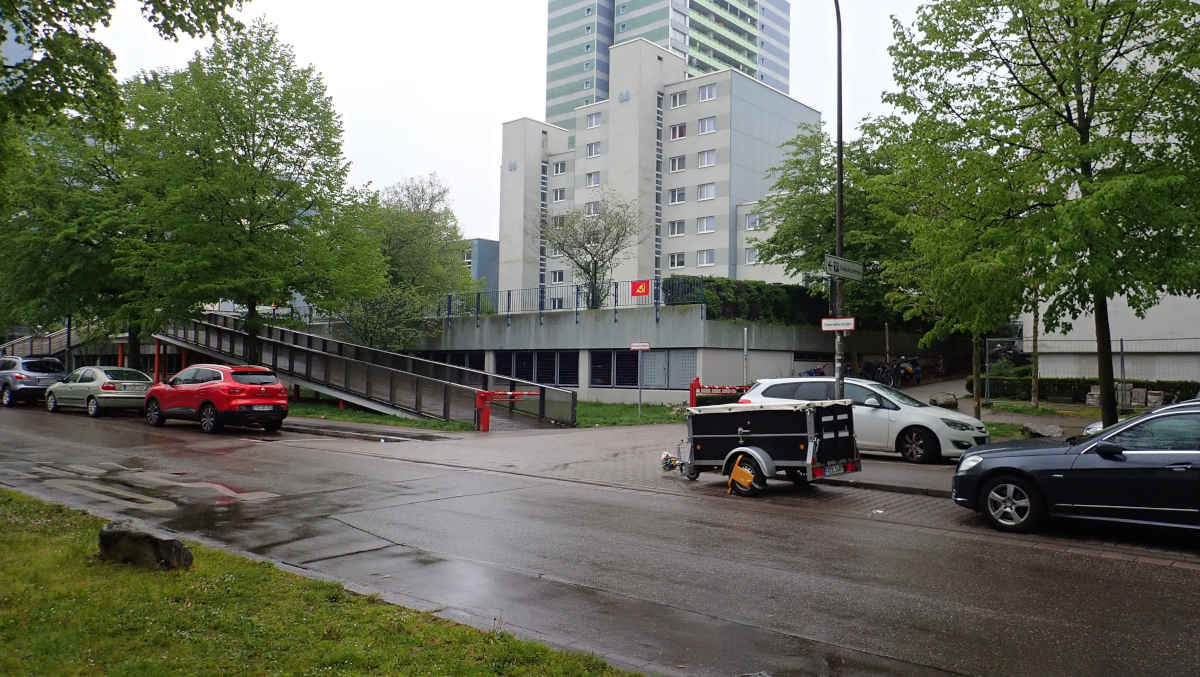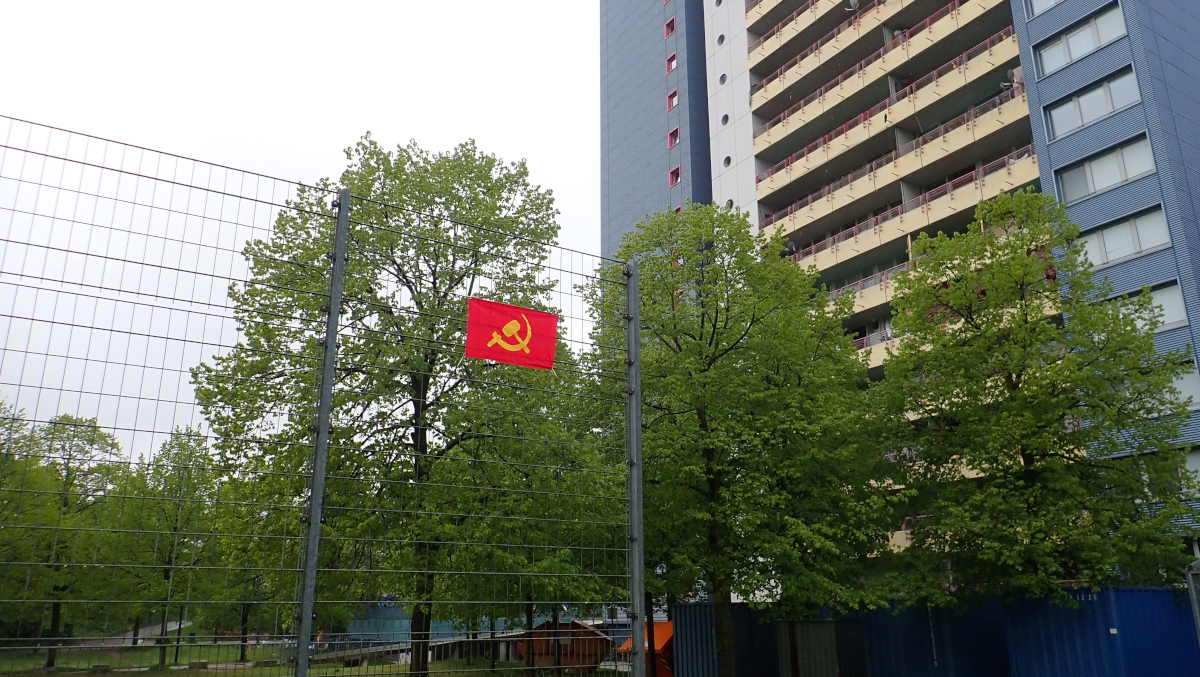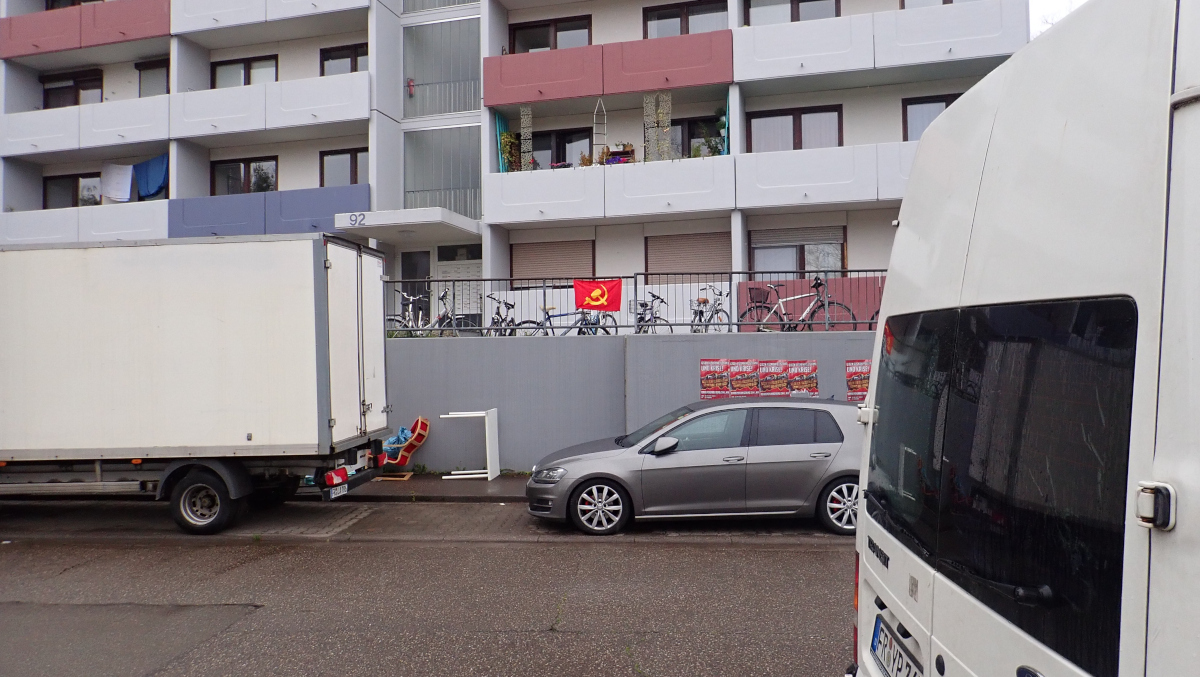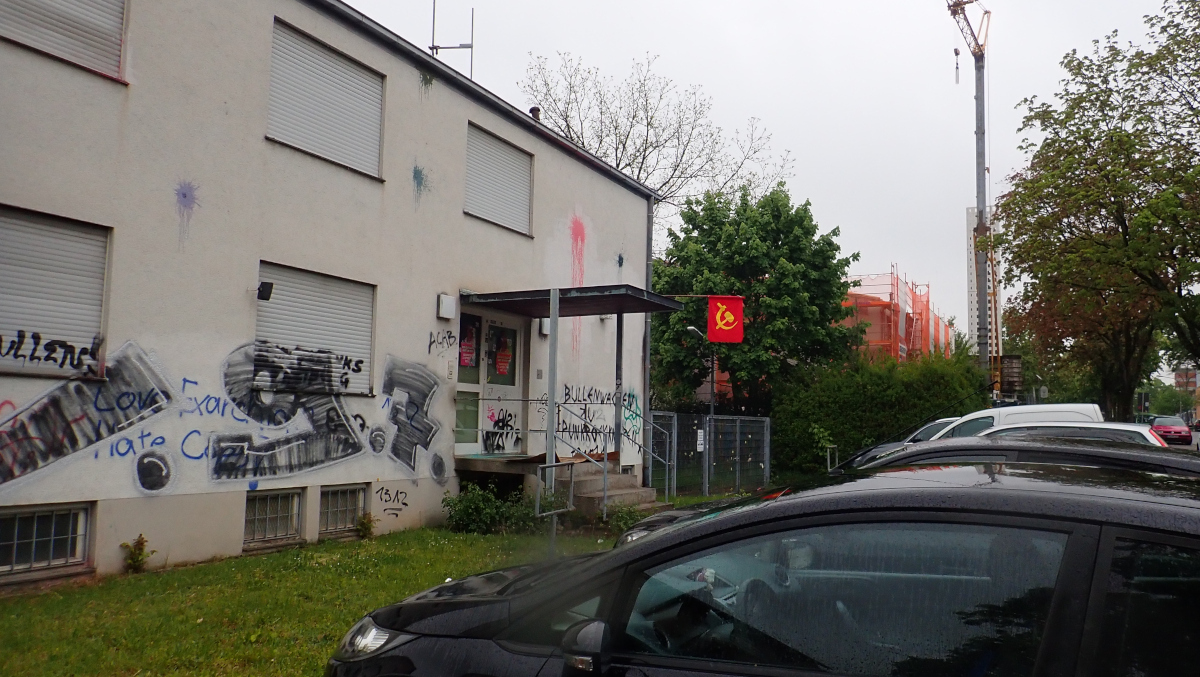 On May 1st, the traditional DGB demonstration took place at 11 a.m. with several hundred participants and a strong anti-capitalist bloc. In addition to the DGB unions, large parts of the revolutionary movement were present here. Proletarian revolutionaries also took part, carrying banners reading "No to the criminalization of the struggle for land! Long live the League of Poor Peasants of Brazil!" and "Glory to the International Proletariat! Long live May 1st!"
The demonstration began at the Old Synagogue Square and then moved through downtown, ending at its starting point. In the square, a speech against the military operations of the Brazilian state was again delivered over a megaphone. Many of those present listened attentively and some good conversations developed afterwards.