In Bremen there was a solidarity presentation on the current situation of the revolutionary peasant movement in Brazil. Besides general information, special attention was given to the offensive of the old Brazilian state against the peasants in Rondônia in Camp Manoel Ribeiro.
It was always emphasised that this attack also means that the revolutionaries in Brazil are having huge successes with their work and are being fought because of this. The planned massacre was clearly denounced and the heroic struggle of the comrades in Brazil was again impressively shown through the videos that were published by the Brazilian comrades.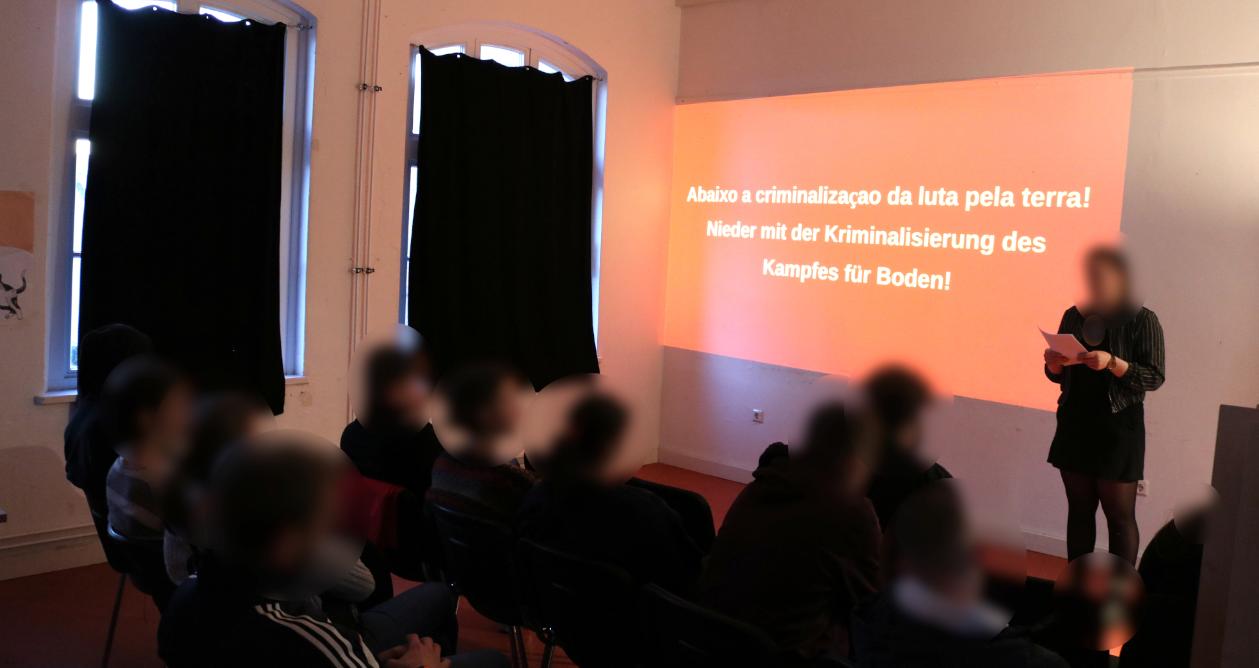 We would like to draw attention to the rally that will take place in front of the Brazilian consulate in Hamburg (Am Sandtorkai 41) on Friday, 16 April at 6.30 pm.