Greenland and Faroe Islands
The Joint Arctic Command was part of an international military excercise in Norwegian waters around Bergen, participating with its inspection ship Hvidbjørnen (The White Bear), with military ships and/or submarines from Denmark, Norway, Sweden, Germany, France, Canada and Holland.
The exercise was mainly to train submarine captains, but for the Joint Arctic Command it also gave an opportunity to learn how to be part of coordinated international military actions. While the Joing Artic Command only patrols the waters of Greenland and the Faroe Islands, this shows that this capability can be combined with increased naval military capabilities from Denmark or allies of Danish Imperialism, and the knowledge of the seas around Greenland and the Faroe Island the Joint Arctic Command would be useful for other navies, if naval operations are conducted there in the future.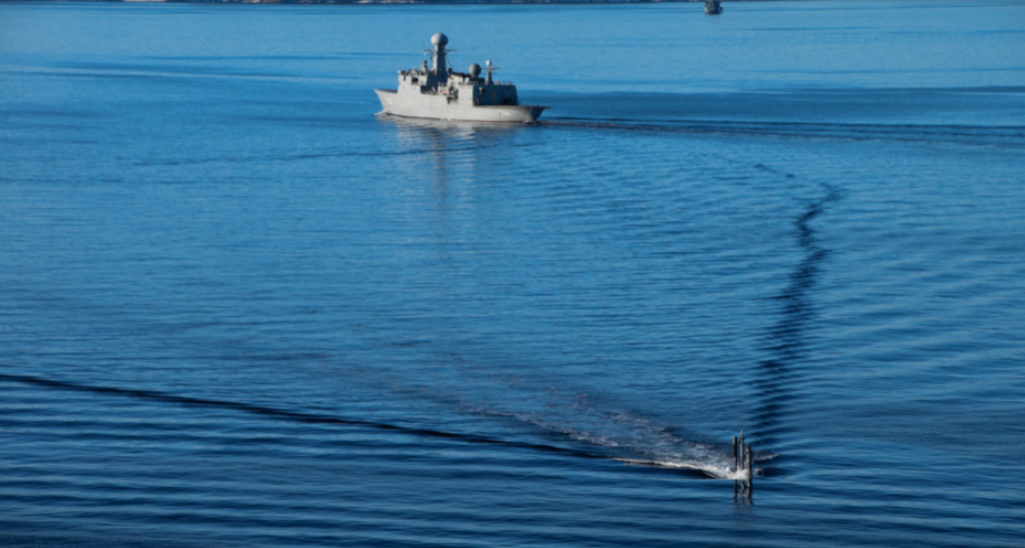 Norway
The comrades at Tjen Folket Media (Serve the People Media) reports that many graffiti painting have been documented in the region of Vestfold. We clearly see the influence of Maoism growing revolutionary movement in Norway, and many rejecting old revisionist ideas.