In homage to the slogan "… a world to win", that became famous due to the communist manifest, 750 people participated in the revolutionary 1st of May demonstration in Stuttgart. First of all though, the comrades' day began with the participation in the anticapitalist block at the DGB [German Trade Union Confederation] – demonstration which was called for by a variety of leftist and trade union organisations, especially ver.di [United Services Union] and RAS [Revolutionary Action Stuttgart]. In their activity report the comrades state: "With combative slogans, thematic signs, an own loudspeaker van, flags and confetti the block was the most vital expression of the demonstration." As the many pictures of the demonstration illustrate, also different other progressive, and especially Turkish, organizations participated. For example ATIK, Partizan and the Popular Front participated with various members, banners and partly in formation in the morning's demonstration, apart from the organizers of the anticapitalist block itself.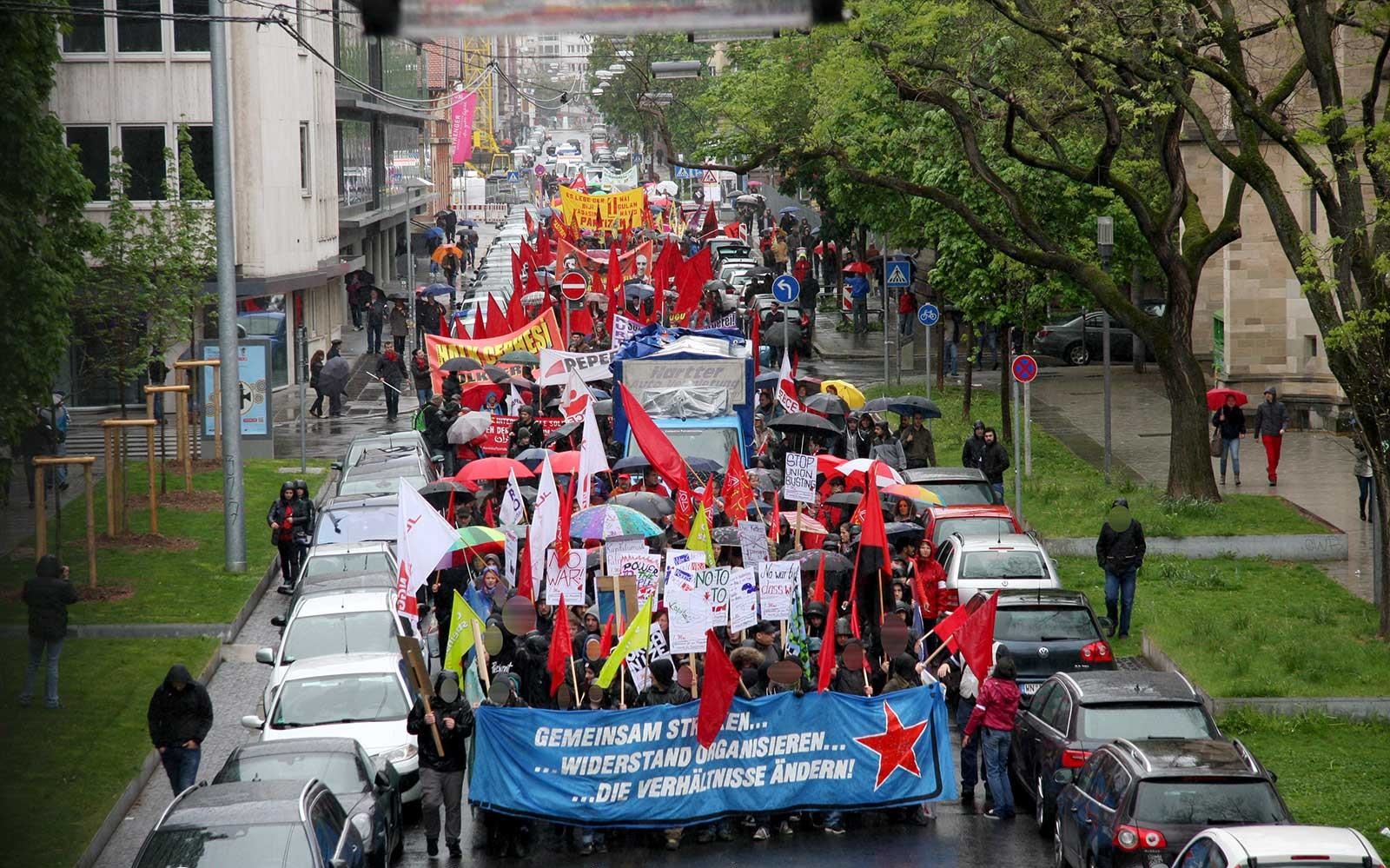 After the DGB demonstration had ended, the comrades where able to be a step ahead of the police and in swift manoeuvre moved a great part of the anticap block as part of a sponti to the starting point of the revolutionary demonstration and thus where able to avoid prior police checks. Nonetheless the state insisted on harassing later arriving comrades and examined them before they were able to participate. As reported by Beobachter News apart from the police riding team, there where multiple squads of riot police as well as at least one camera van. After lighting some pyrotechnical torches "… the police intensify their presence considerably. Masked riot police wearing helmets cordoned the demonstration on both sides, multiple police vehicles spearheaded the rally. At the end of Silberburgstraße the police tried to prevent the demonstration from entering Tübinger Straße. During the course of this event they also harassed and blocked multiple members of the press."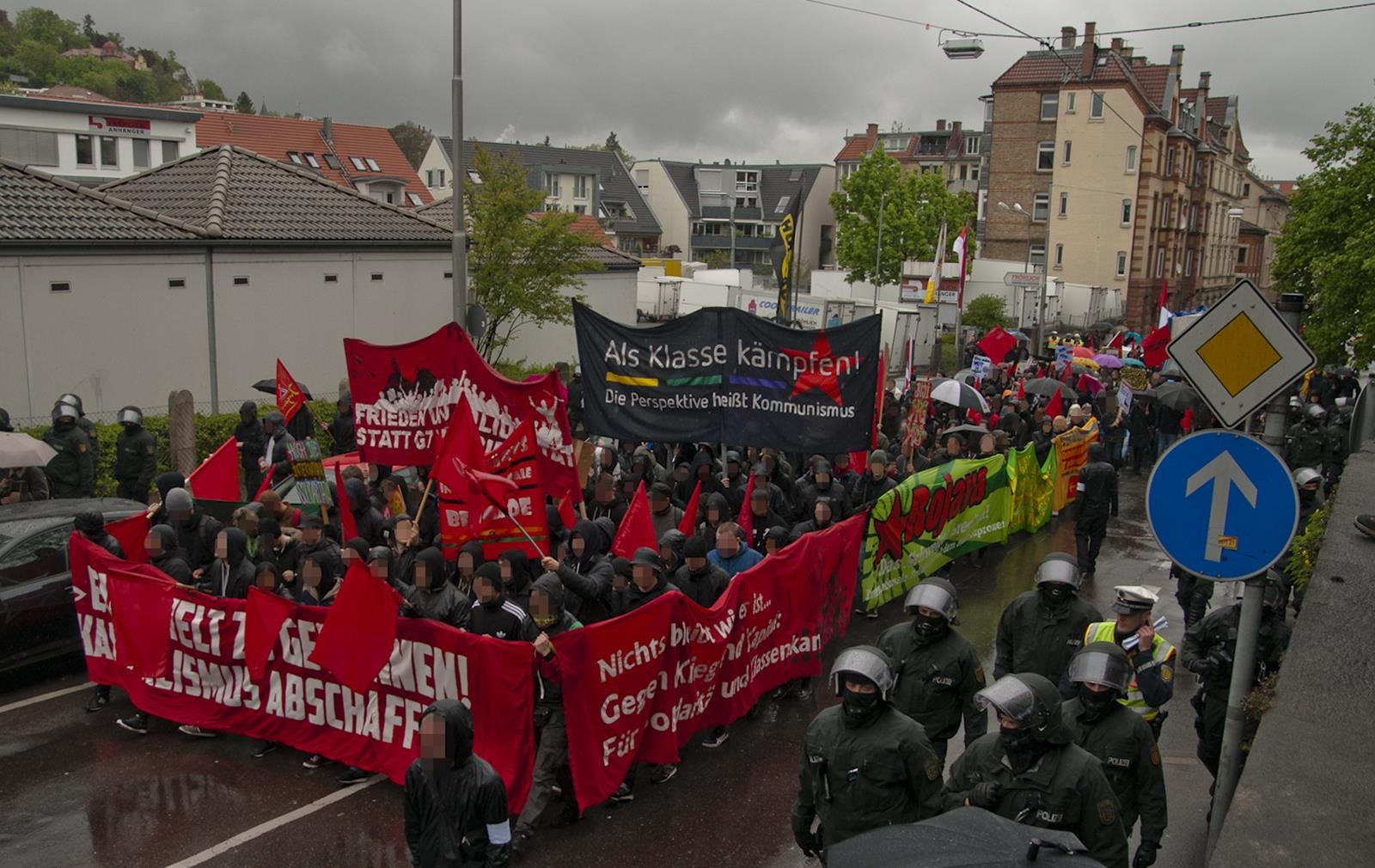 With 750 participants and a combative demonstration, despite and also because of the police attacks, the lighting of pyrotechnic during its course, the breaking through police lines and fighting off police attacks, the organisers expressed their general satisfaction. Also the acceptance of the internationalist celebration subsequent to the demonstration in the leftist centre Lilo Herman, was a success due to the organizers. Music, food, films and talks completed the program of the 1st of May in Stuttgart and furthermore highlighted the great effort of the comrades for the 1st of May which they had already shown in its preparation.