Also the last week some actions were carried out in the People´s War in India, led by the CPI(Maoist). Some of them we want to reflect in the following.
On January 13, two personnel of the 16th battalion of Chhattisgarh Armed Force (CAF) have been injured in an Improvised explosive device (IED) blast triggered by suspected members of the People´s Liberation Guerilla Army (PLGA) during a operation of of Special Task Forces, District Police Forces, and Chhattisgarh Armed Forces, in the Orchha area in Narayanpur district of Chhattisgarh.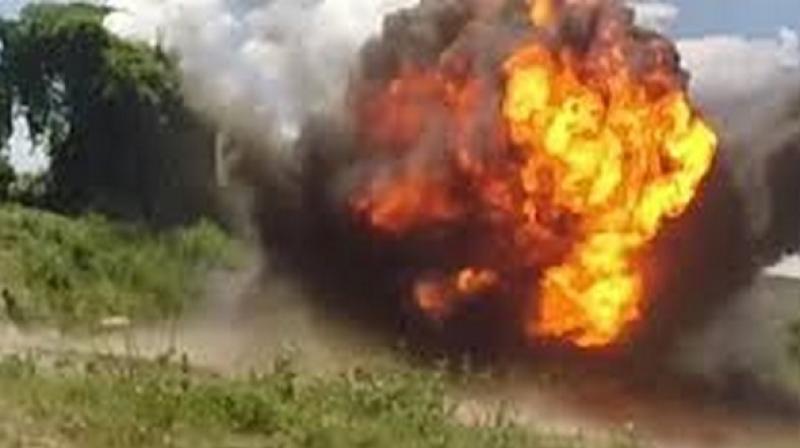 On January 14, suspected combatants of the PLGA killed a police informer Chhattisgarh's Rajnandgaon district. According to the "New Indian Express" the target were killed in the outskirts of the village and Maoist flyer were found near the spot. It is also said that the informer was the husband of the lcócal village sarpanch.
On January 15, an officer of Central Reserve Police Forces (CRPF) elite unit CoBRA allegedly died during an Anti-Naxal operation in Chhattisgarhs Sukma district. According to Sukma Additional Superintendent of Police Sunil Sharma the officer of the 206th battalion committed suicide while preparing an ambush against PLGA combatants.
Two days before a member of the Home Guard, a reactionary militia supporting the police forces, entered a police station in Bariarpur in the district of Munger in Bihar and opened the fire with his service rifle. He fired around 50 bullets before getting shot by huge amount of police forces. According to Manavendra Singh Dhillon, Superintendent of Police, Munger, the police forces assumed an attack by Maoist combatants butas it turned out later, the gunman only had mental problems. We cannot say if these statements are true or if it is an action in direct connection with People's War.