In the following, we want to give a brief overview of some (alleged) action of the People's Liberation Guerrilla Army under the leadership of the Communist Party of India (Maoist), in the ongoing People's War.
Due to the partially obscure media situation, we cannot guarantee to reflect all actions completely correct.
On November 16 a public community building used as a police station were attacked and blown upby suspected members of the PLGA Bodhi Bigha village in Gaya district of Bihar.


On November 20 a officer of the bombdisposal squad (BDS) were wounded by a detonation while defusing a pressure triggered ImprovisedExplosive Device (IED) near the City of Raipur in Chhattisgarh's Bijapur district.
On November 28 an encounter between suspected PLGA members and security forces took place inthe in Manmaru forest under the jurisdiction of Bandgaon police station of WestSinghbhum district of Jharkhand. According to the authorities the suspected Maoists managed to retreat without any losses after firing several rounds at the reactionary forces. After the incident the reaction initiated a search operation, also without anysuccess.
On November 29 a unit of the Commando Battalion for Resolute Action (CoBRA), special forces of Central Reserve Police Forces CRPF) were ambushed by the use of an Improvised Explosive Device (IED) in Sukma district of Chhattisgarh. According to a spokesman of police the security forces were on a "Anti-Naxal" operation, when an IED detonated, killing one officer. Ten further personal were injured, eight of them had to be evacuated by choppers.
Further, the reaction announced their alleged amazement at the CPI (Maoist)´s support for the ongoing protests and strikes of Indian peaseants and farmers against the planned agriculture reform and the sympathies of many protesters for the party.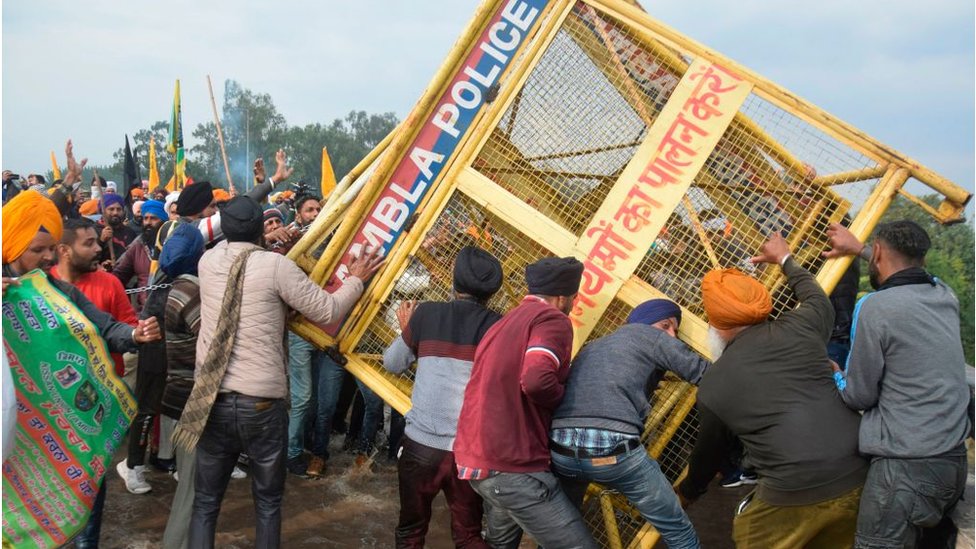 Which will probably be also part of the reason why the reaction wants to massively increase it´stroop strength in Chhattisgarh to, as they say, break the "security blanket" and target the party's central committee members. Of course, they will not succeed so easily. But a further increase of white terror in quality and quantity is almost certain, just because of the fact of increasingreactionarization on world level, conected to the progressing parasitism and rottenness of the dying imperialism. But it is also clear that white terror brings more peoples resistance.