On March 10, the Central Committee of the Communist Party of India (Maoist) issued an international call for action, mobilizing "the Maoist Parties, oppressed classes, sections and nationalities of the country and the world [...] to grandly celebrate the anti-imperialist week; raise voice against Russian invasion on Ukraine, expose the conspiracies of the US and demand the termination of NATO; extend solidarity to the anti-imperialist, anti-war worldwide people's movements; uphold the worldwide revolutionary movements, people's wars and the national liberation movements [...]".

This call to "Let us observe an anti-imperialist week from March 23rd to 29 in the spirit of Proletarian Internationalism!" was taken up by the Online Newspaper Communist International that called to celebrate March 23, the 90th Anniversary of the martyrdom of three Indian Comrades by the hands of British forces, as an international Day of Action and to "develop a major campaign until autumn".
Through the world, these calls for action were answered by anti-imperialists, revolutionaries and communists alike. In the FRG a subsequent statement of the CPI (Maoist) as well as the call of action made by CI were translated into German and actions were carried out in the cities of Berlin, Bremen, Gelsenkirchen and Essen.
In Berlin in the eastern district of Lichtenberg, leaflets quoting the call of the CPI (Maoists) were distributed under the slogan "Long live international Solidarity! Forward with anti-imperialist week of Action of the Communist Party of India (Maoist)!". Furthermore, the struggle of the People in India, led by its vanguard, was linked with the denunciation of the Russian war of aggression in Ukraine, US-Imperialism and the role of the NATO.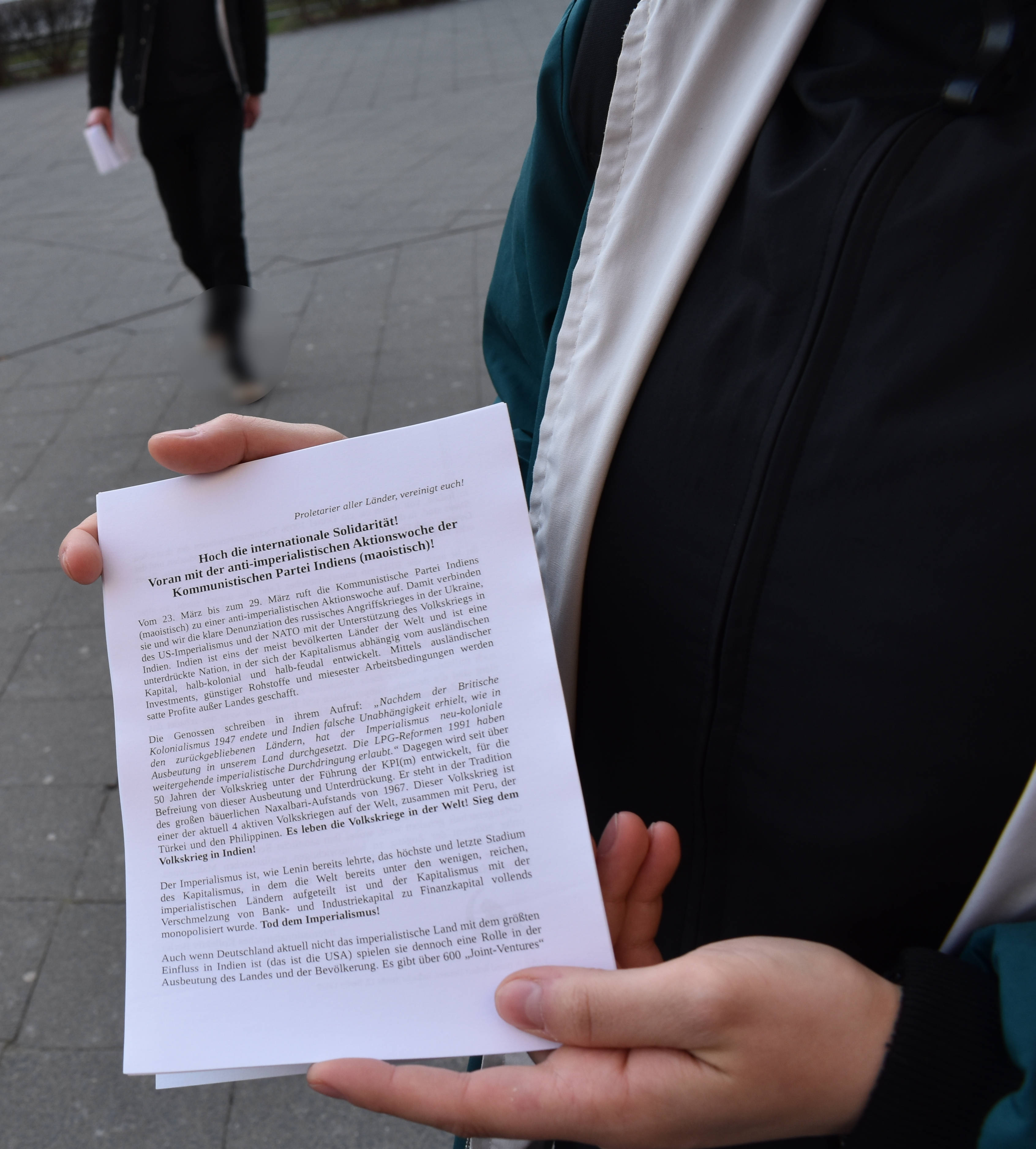 In North Rhine-Westphalia the slogans "Against exploitation and oppression!", "Down with the imperialist war" and "Victory to the People's War in India" were put up alongside a collage published by CI to denounce the war of aggression by Russian imperialism. In Gelsenkirchen, close to a factory and neighboorhood mostly inhabited by migrant workers from Romania, laboring under harsh exploitation, these slogans were put up in Romanian. In Essen, in the neighboorhood of Nordviertel, which is home to many of Arab masses, the slogans were raised in Arabic correspondingly to link up this anti-imperialist week with the anti-imperialist struggles throughout the world.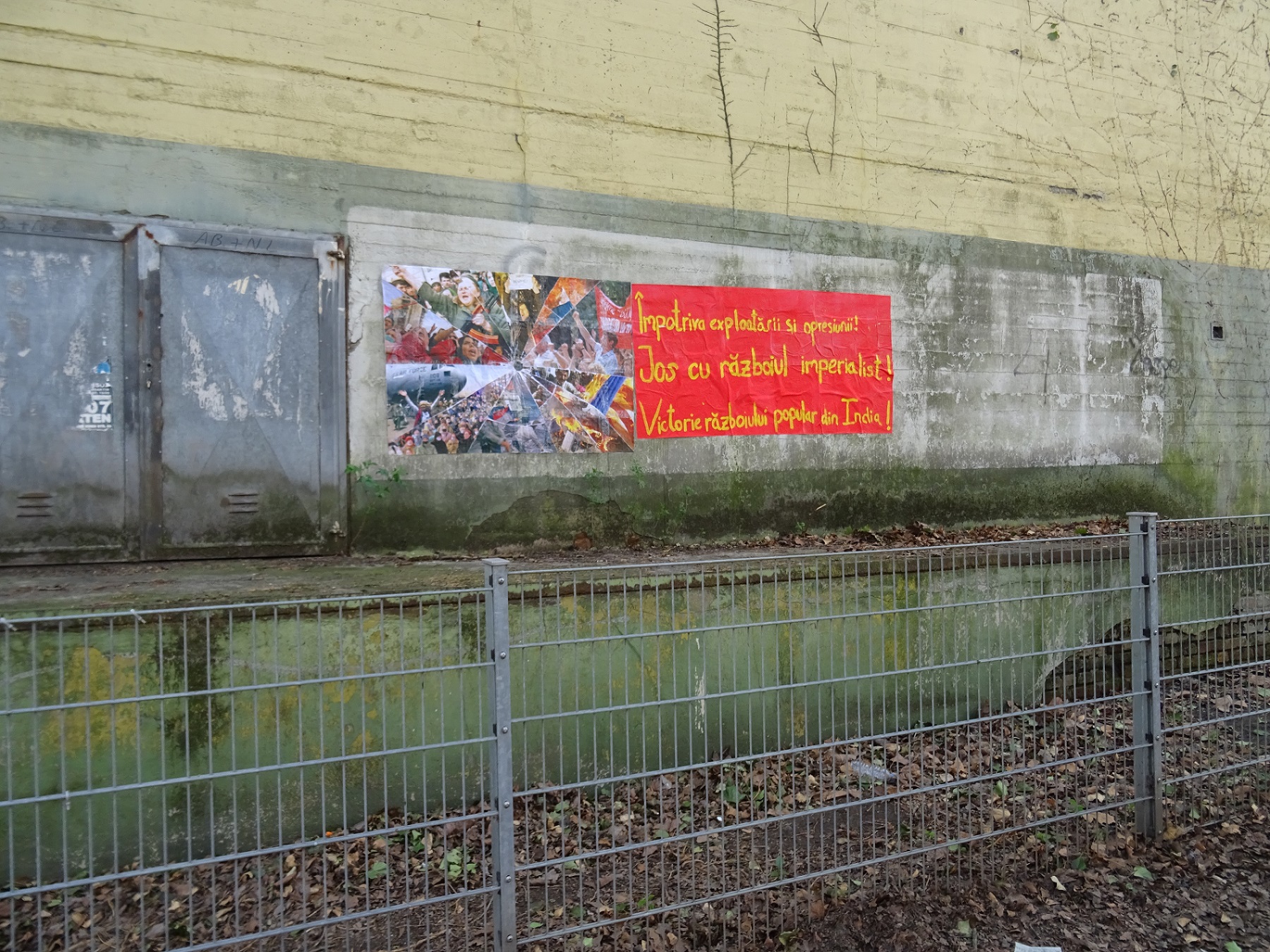 In Bremen, a large dazibaos was put up in the immediate vicinity of a train station signed by the "Red Collective Bremen". The slogan depicted calls for the "Freedom for all political prisoners in India! Lal Salam!"