In Freiburg about 15 people participated in a talk on the revolutionary movement in Peru on occasion of the 28th anniversary of the speech of Chairman Gonzalo as part of the Café Popular. Afterwards a very vivid and comradely discussion developed about the necessity to further study Maoism. Of particular interest is the participation of different comrades from Luxembourg. For the event posters were put up in order to mobilize. Additionally a small painting was made on occasion of September 24th.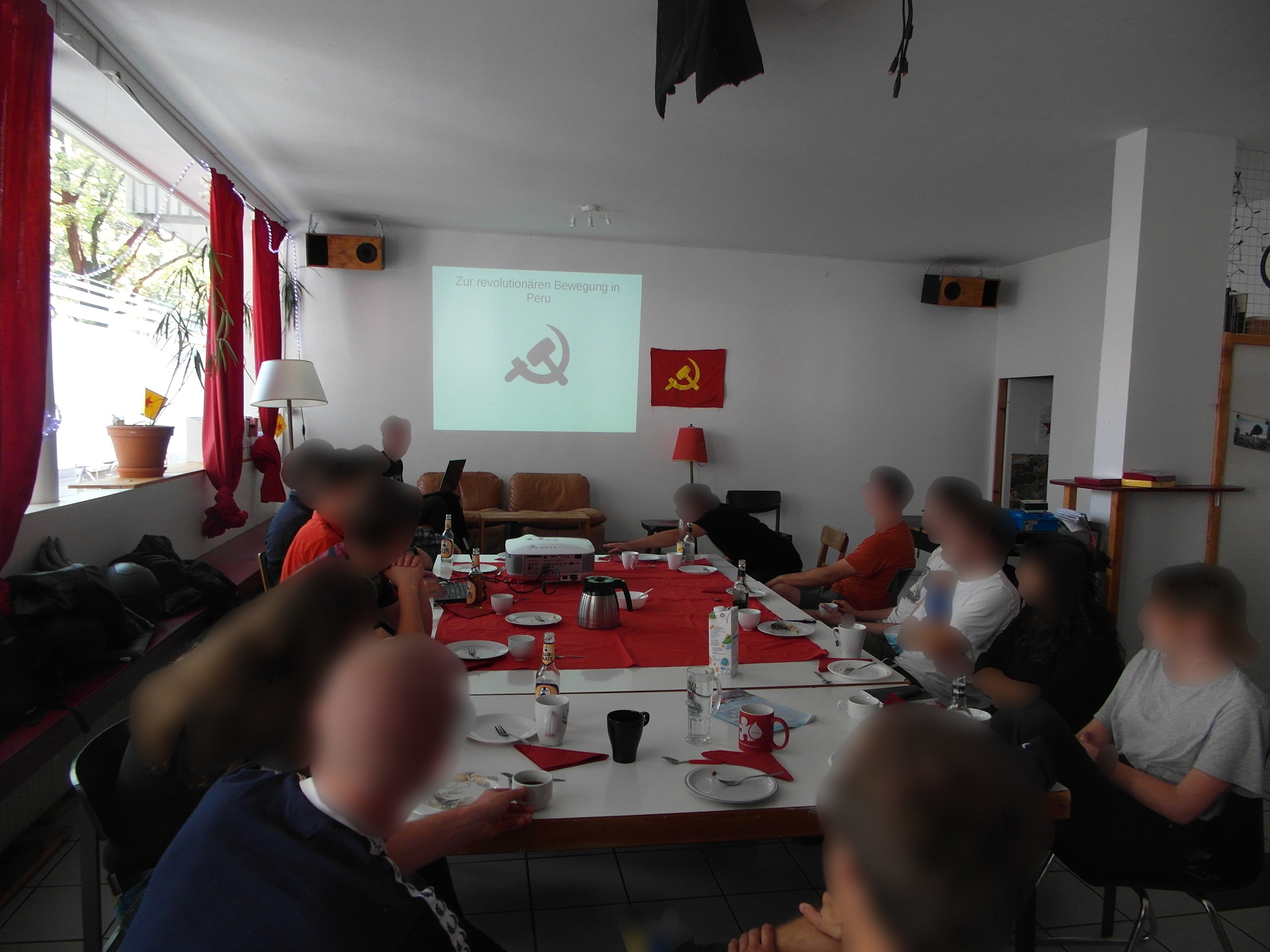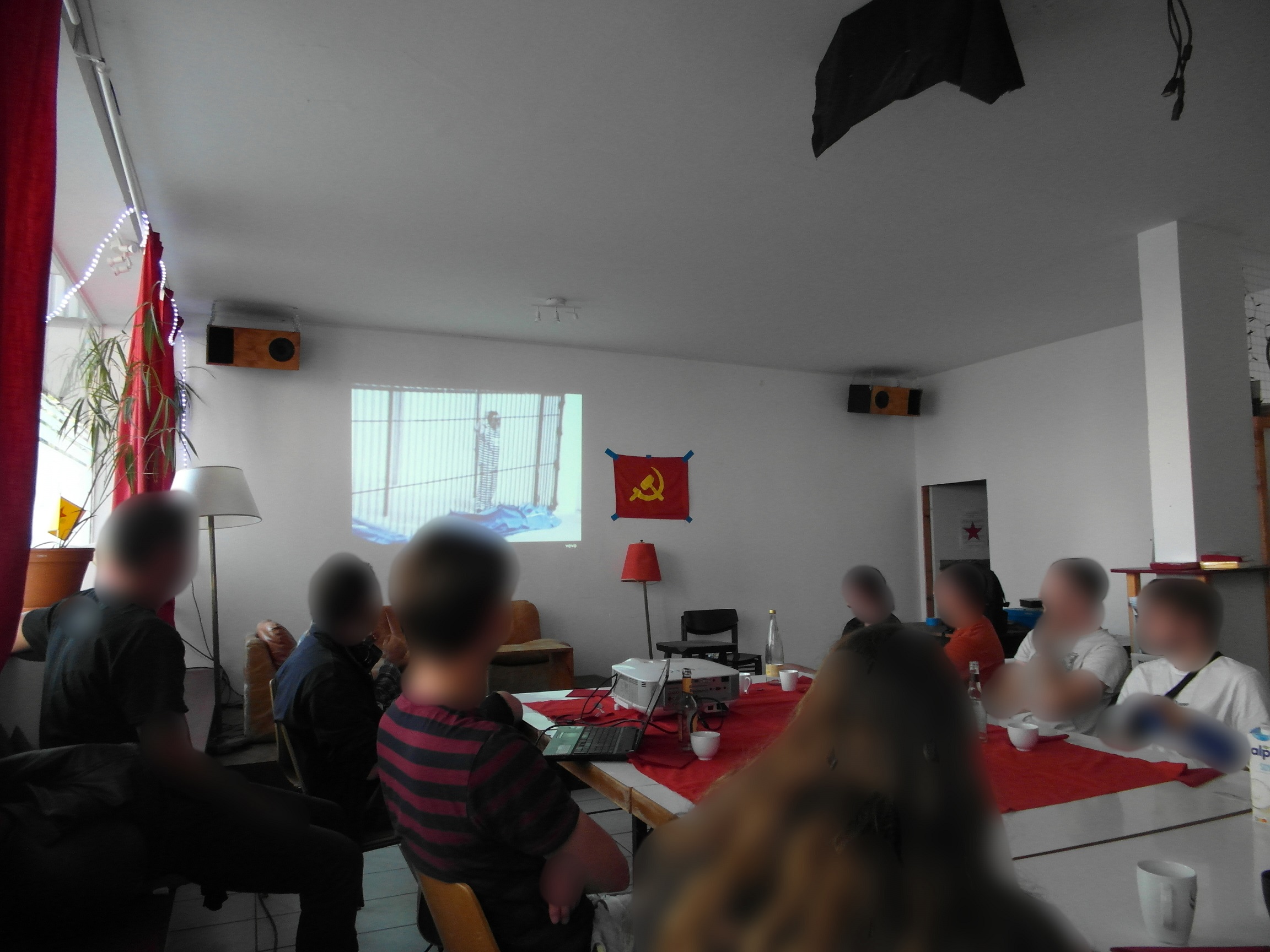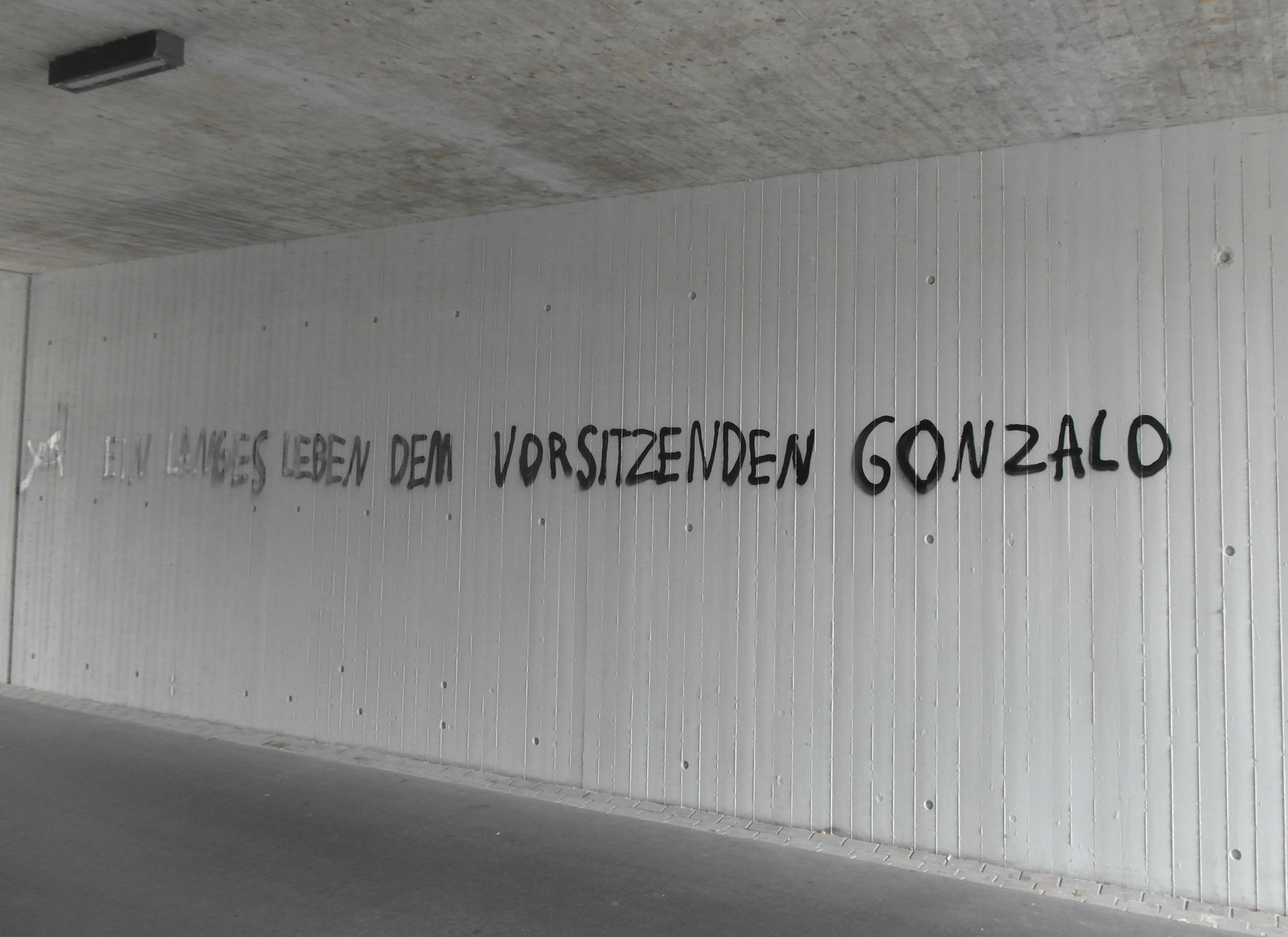 ---
The media collect "Infrared" made a spontaneous demonstration on the September 12th with the slogan "Defend the life of Chairman Gonzalo", among others. On their Instagram-Account they write:
"On 09/12 activists of the media collective Infrared met for a spontaneous demonstration on occasion of the imprisonment of Chairman Gonzalo 28 years ago. The aim was to draw attention of the people to the situation of political prisoner Gonzalo, on the recently convicted activists of the TKP/ML and the repression against Roter Aufbau."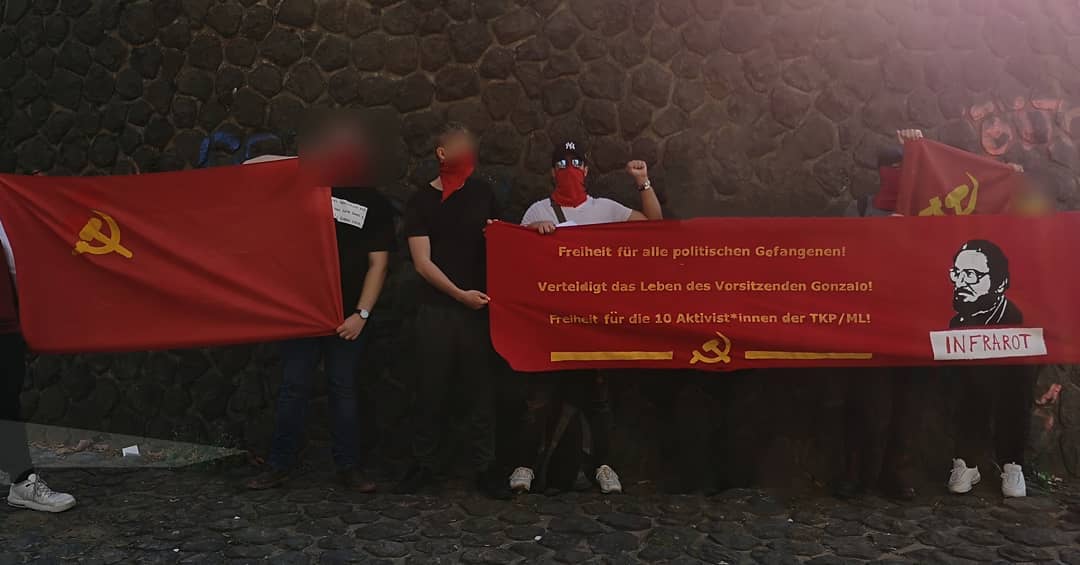 ---
In Bochum and Essen activists put up multiple Dazibaos with quotations from the speech of Chairman Gonzalo and his likeness. In a small video that we received these actions are documented.