Norway
Comrades from Tjen Folket Media reports that actions has been carried out on occasion of the foundation of the ICL.
In Kristiansand and Sørlandet Leaflets were distributed and in Vennesla ICL flags were put up.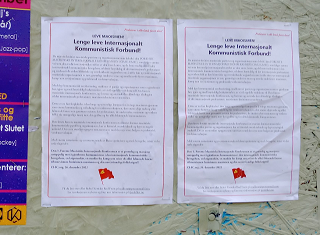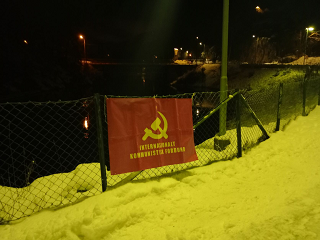 In Oslo activists from Kampkomiteen participated at a panel on a solidarity evening with the protests in Iran.
The walls were decorated with portraits of mostly young people, sentenced to execution by the regime. Videos of the struggles in Iran were shared and music was played.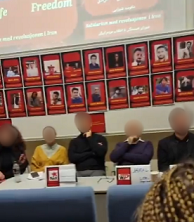 Kampkomiteen participated in an action of solidarity with the protests in Iran. Activists participated with a banner with the slogan "Combat and resist!".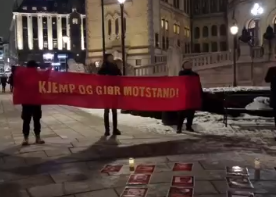 Finland
Comrades from Punalippu reports that a mural has been painted in Tampere. The mural bears the slogan: "Unite under Maoism!" with a hammer and sickle.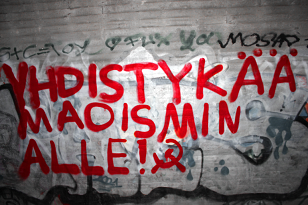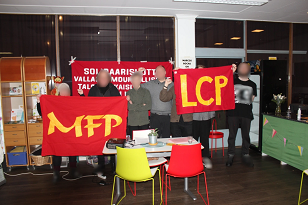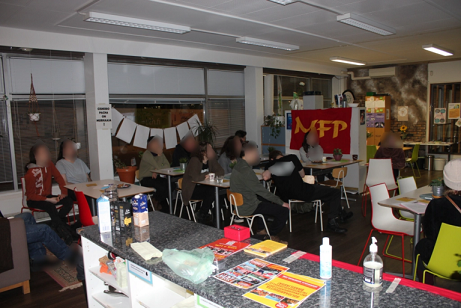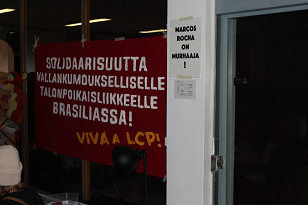 In Tampere, a group of friends of New Brazil had organised an event where recent events in Brazil and democratic movements in the country were discussed. The original publication can be read on the New Brazil website, it can be found here.
On Friday (January 20th), a large crowd gathered in Tampere to listen to a presentation on the social situation in Brazil and the country's democratic movements. The presentation covered, for example, the League of Poor Peasants, the Women's People's Movement (Movimento Feminino Popular, the Workers' League and the People's Revolutionary Student Movement history as well as recent battles. In addition to these, there were discussions about the role of the opportunist Luiz Inácio (Lula) as the leader of the old state of Brazil and the ringleader of Yankee imperialism.
Punalippu writes that those interested in the activities of Friends of New Brazil can contact them by email: This email address is being protected from spambots. You need JavaScript enabled to view it.
Denmark
Socialist Revolution reports that actions against the militarisation, and the attacks on the rights of the working class by the new centralised government, are taking place in proletarian neighbourhoods of Aalborg and Copenhagen.