For August 30, the "Alliance against imperialist aggression" in Hamburg called for a rally in front of the Mexican consulate. This was in support of the international campaign #DrSernasPresentaciónConVida on the international day of the arrested-disappeared. The call was answered by different revolutionary, anti-imperialist and democratic organizations.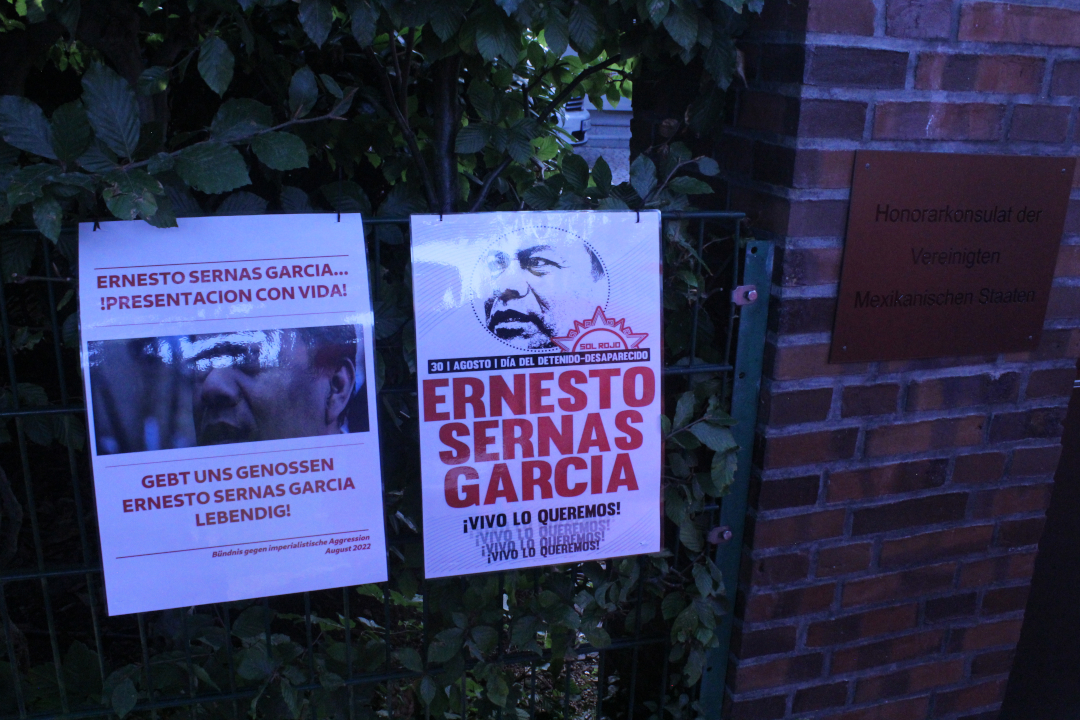 Thus, the campaign carried out since the disappearance of Dr. Sernas García in 2018 by the Popular Current - Red Sun and the family of Sernas Garcia was led to a bastion of the Hamburg rich. Fittingly, the consulate of the country-selling Mexican government is located in one of the richest areas of Hamburg, in the neighborhood of millionaires' mansions. Through the streets of this neighborhood of parasites, the call "¡Ernesto Sernas García, presentación con vida!" resounded above all on this day, but also "¡Viva la revolución mexicana!" and " Raise the international solidarity!".
.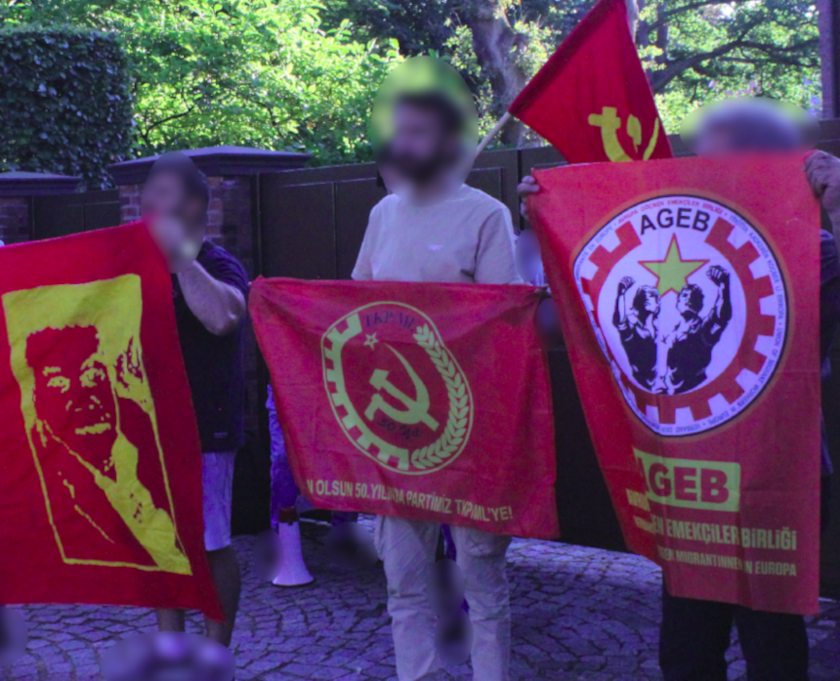 The call of the Popular Current - Red Sun for August 30 was read in German, revolutionary music was played in Spanish and speeches were given in German and Turkish by different organizations. They all expressed their demand for the living presentation of Dr. Sernas García. Thus, the comrade's red flag was raised in Hamburg that day in the spirit of proletarian internationalism and it will not be put down.