Despite the bourgeoisie's state of emergency, the revolutionaries in France do not let themselves be dissuaded from their political activities. Here are some examples:
Eleven years ago, Mohamed Benmouna was murdered by policemen in a suburb of Saint-Étienne, for which a soli graffiti was painted: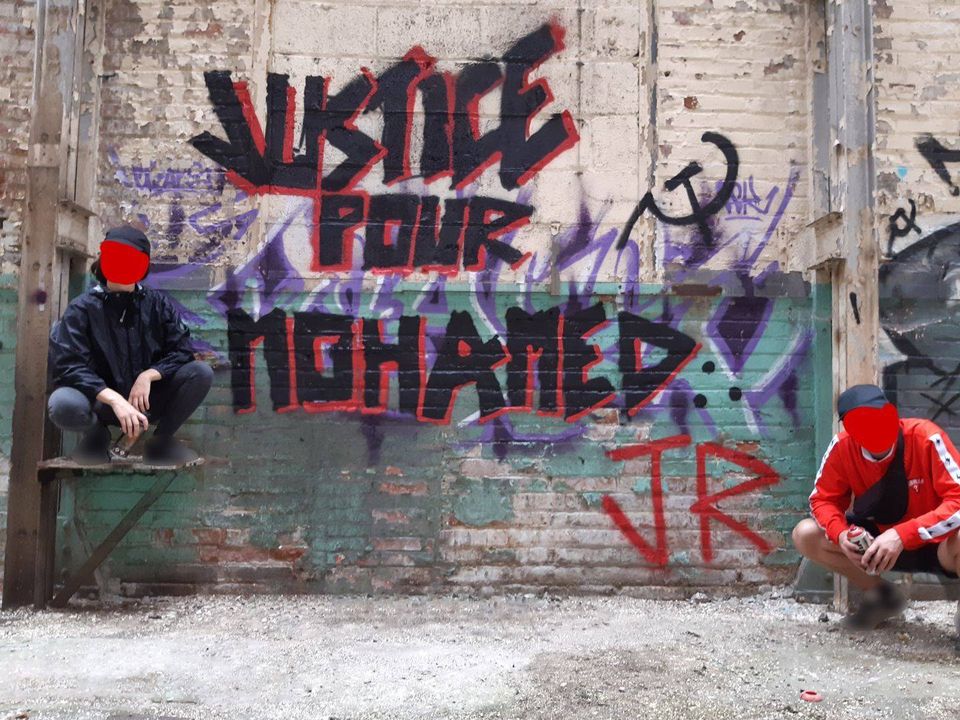 In honour of the two murdered comrades of the TIKKO, comrade Nubar and comrade Rosa, they were commemorated with an action of solidarity by the Jeunes Révolutionnaires. A photograph was published: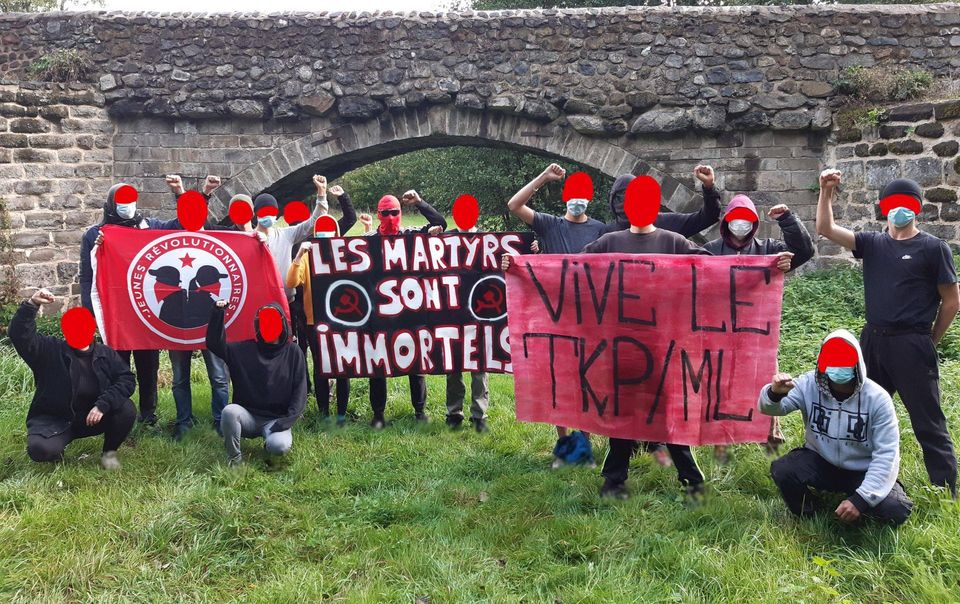 Furthermore, on 10th of October, there was a demonstration in Strasbourg by various Turkish migrants' associations against the fact that the bodies of the four fallen comrades of TKP/ML and TIKKO, comrade Nubar, comrade Özgür, comrade Asmin and comrade Rosa, were not handed over by the old Turkish state. Slogans such as "Hand over the corpses, stop the torture!" were shouted.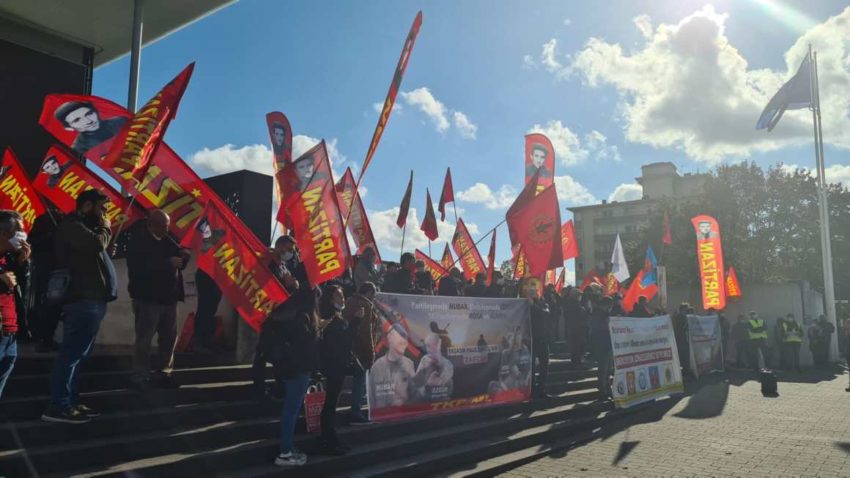 Due to the attacks on the LCP (Liga dos Camponeses Pobres) in Brazil by the old Brazilian state, a rally was held in front of the Brazilian Consulate in Lyon. After an officer of the military police was killed on 3rd of October in Rondônia, where the LCP is active, the reaction attacked the LCP with massive violence. French comrades write about this, among other things: We will always stand side by side with the revolutionaries, against the reactionaries of every colour! Fght against the demonisation and criminalisation of the struggle for the country! Long live the LCP! Brazil is at the dawn of a great revolution! Long live proletarian internationalism! (own translation).