In Hamburg, different internationalist and anti-imperialist organisations, united as the Palestine Alliance Hamburg, held a demonstration on 20 May on the occasion of Nakba Day. Around 100 people gathered at the Holstenstraße S-Bahn station and carried the struggle of the Palestinian people for national liberation 75 years after the Nakba onto the streets of Hamburg.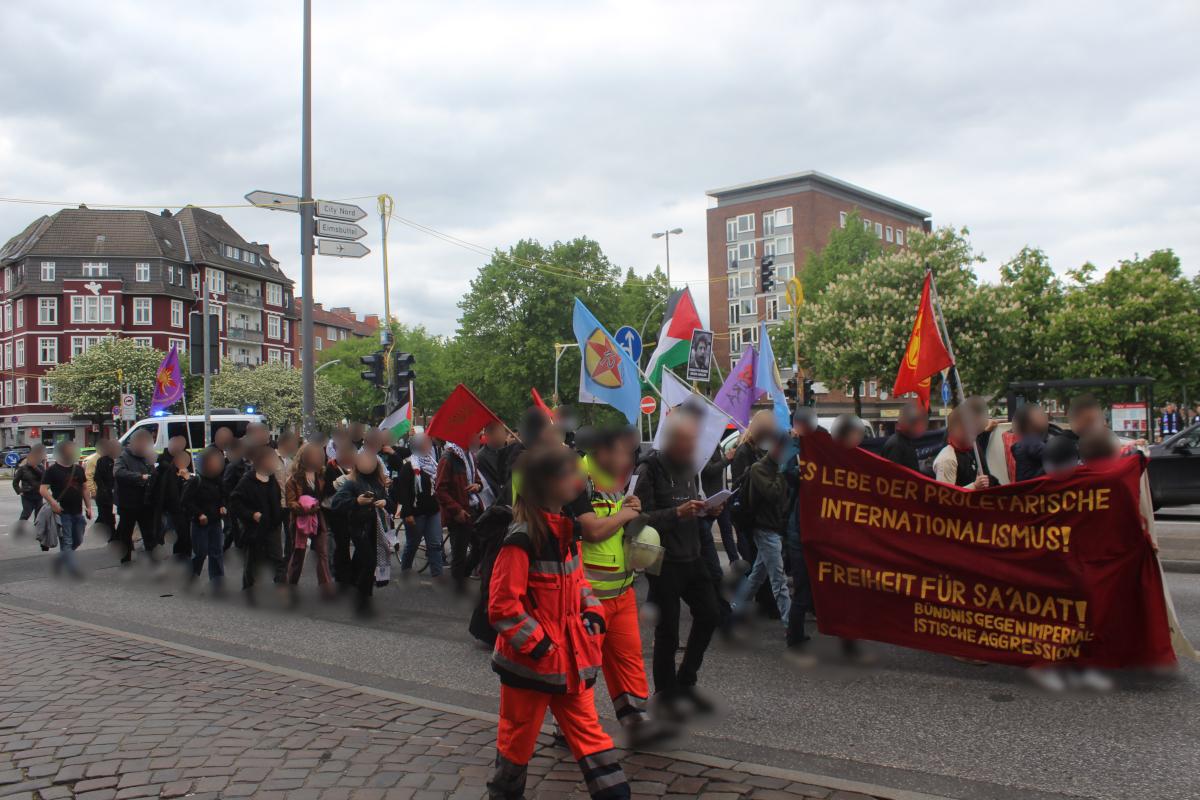 In addition to various forces of Hamburg's anti-imperialist movement, numerous Palestinian and Arab people also participated in the demonstration. Many brought their own flags and self-made signs. Slogans in German and Arabic demanded the freedom of Palestine. In addition, speeches defended the right of nations to self-determination, condemned the recent massacres by Israel, called for support for the Palestinian struggle and appealed for solidarity with the political and revolutionary prisoners and prisoners of war - especially Ahmad Saadat and Georges Ibrahim Abdallah.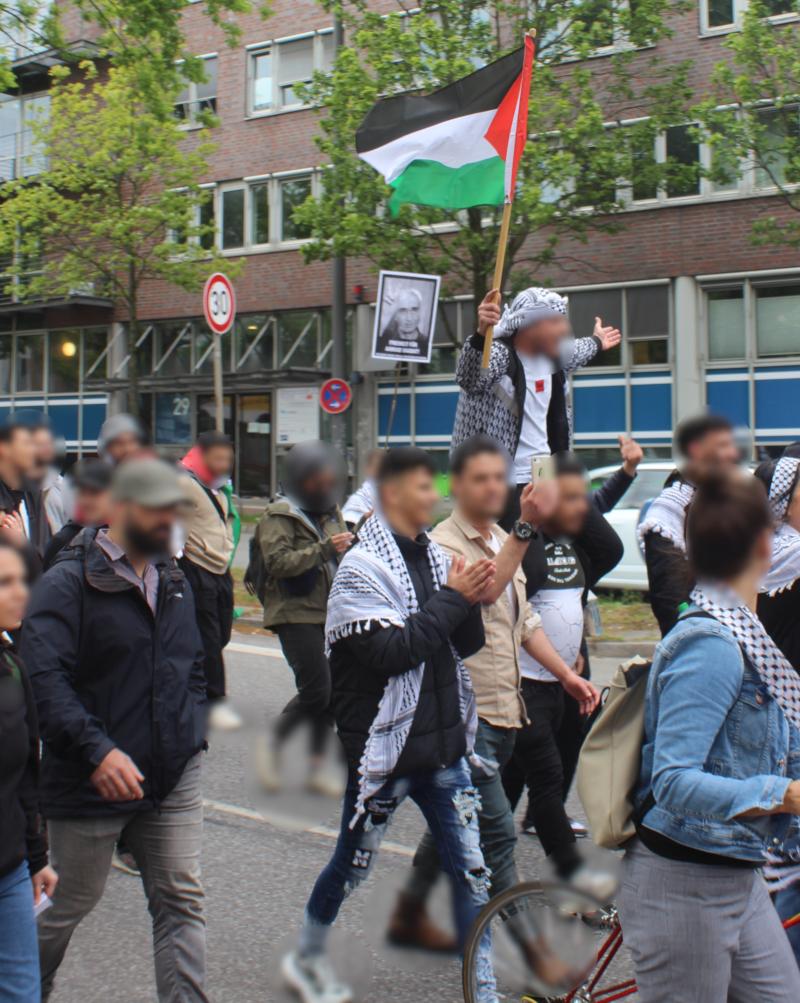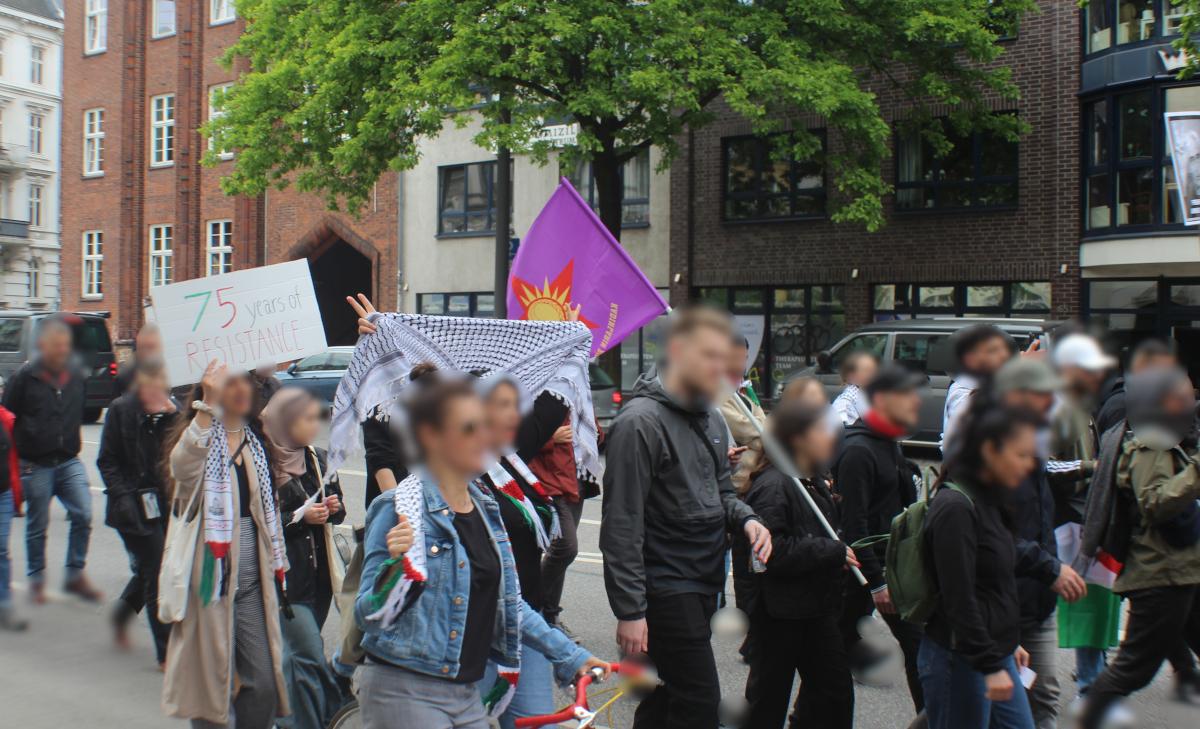 The repression and persecution against the supporters of the Palestinian liberation struggle by the German state also played an important role in the demonstration. The mendacious and cynical smear campaigns of the German state and its media were strongly condemned. The solidarity was especially directed at the comrades in Berlin who were confronted with bans on demonstrations by the German state this weekend and last weekend and who are now facing massive persecution.
At the end of the demonstration, after some speeches, the music of the Palestinian resistance was played, there was dancing and demo participants discussed and networked in great solidarity.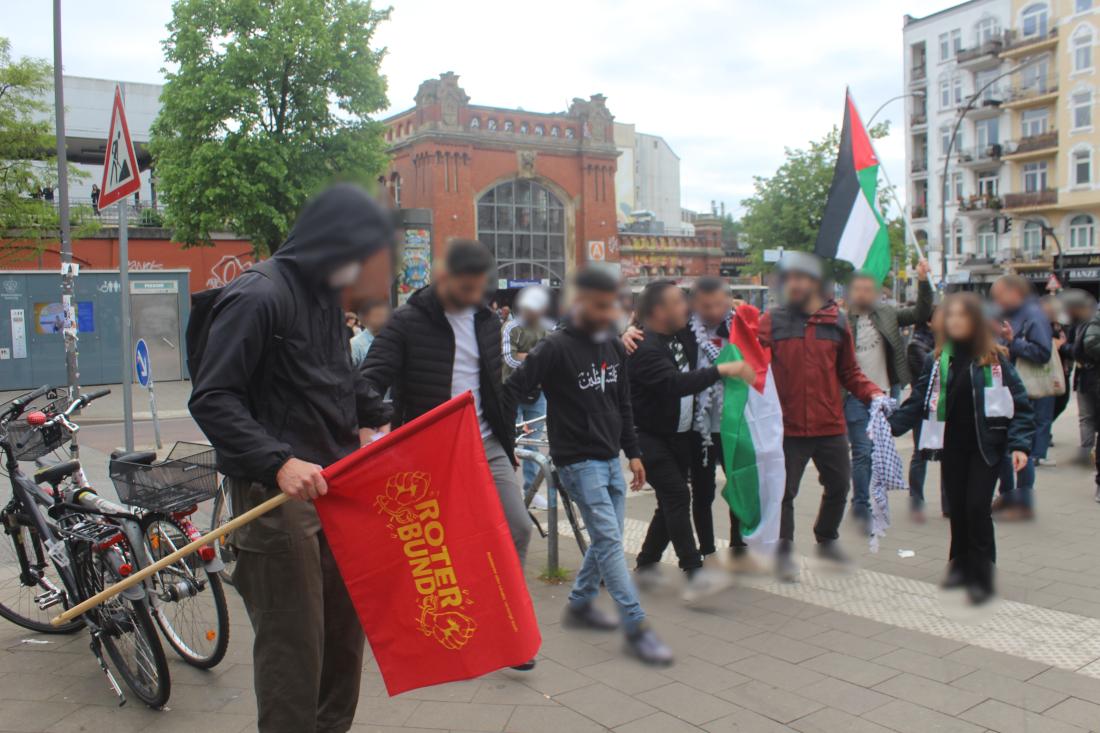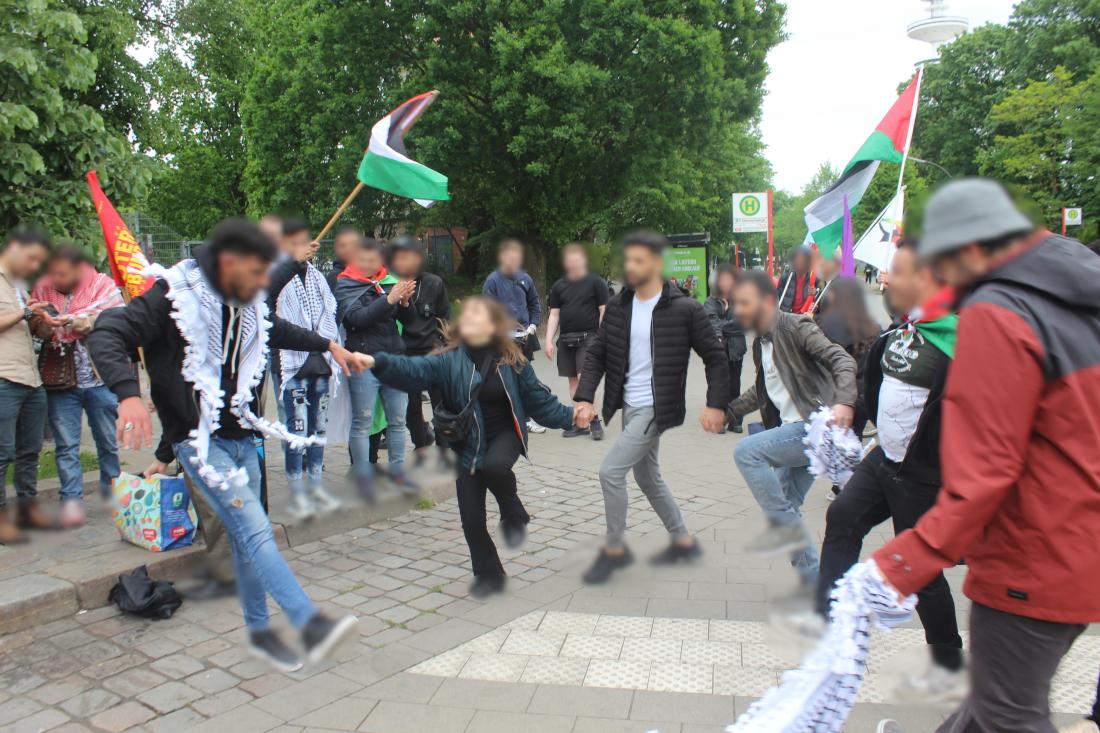 After the Nakba Day in Hamburg was quite quiet in the last years, the internationalists and anti-imperialists could set a clear sign for the Palestinian liberation struggle this year. The demonstration showed the potential and perspectives for an anti-imperialist front in Hamburg. This front has to be broadened, united and more organised in order to carry the struggle of the Palestinian people as well as all other oppressed peoples onto the streets here in the heart of the imperialist beast.