Today, Sunday, May 14, another presentation of the Red League took place in Freiburg.

During the event, information was given about the founding of the Red League and its political principles as stated in the founding declaration. Further, the foundation was placed in the context of years of work by various activist collectives with pictures and videos of past activities of the comrades. The question of the importance of struggles in other countries for the revolution in Germany was also explained, using France and Switzerland as examples.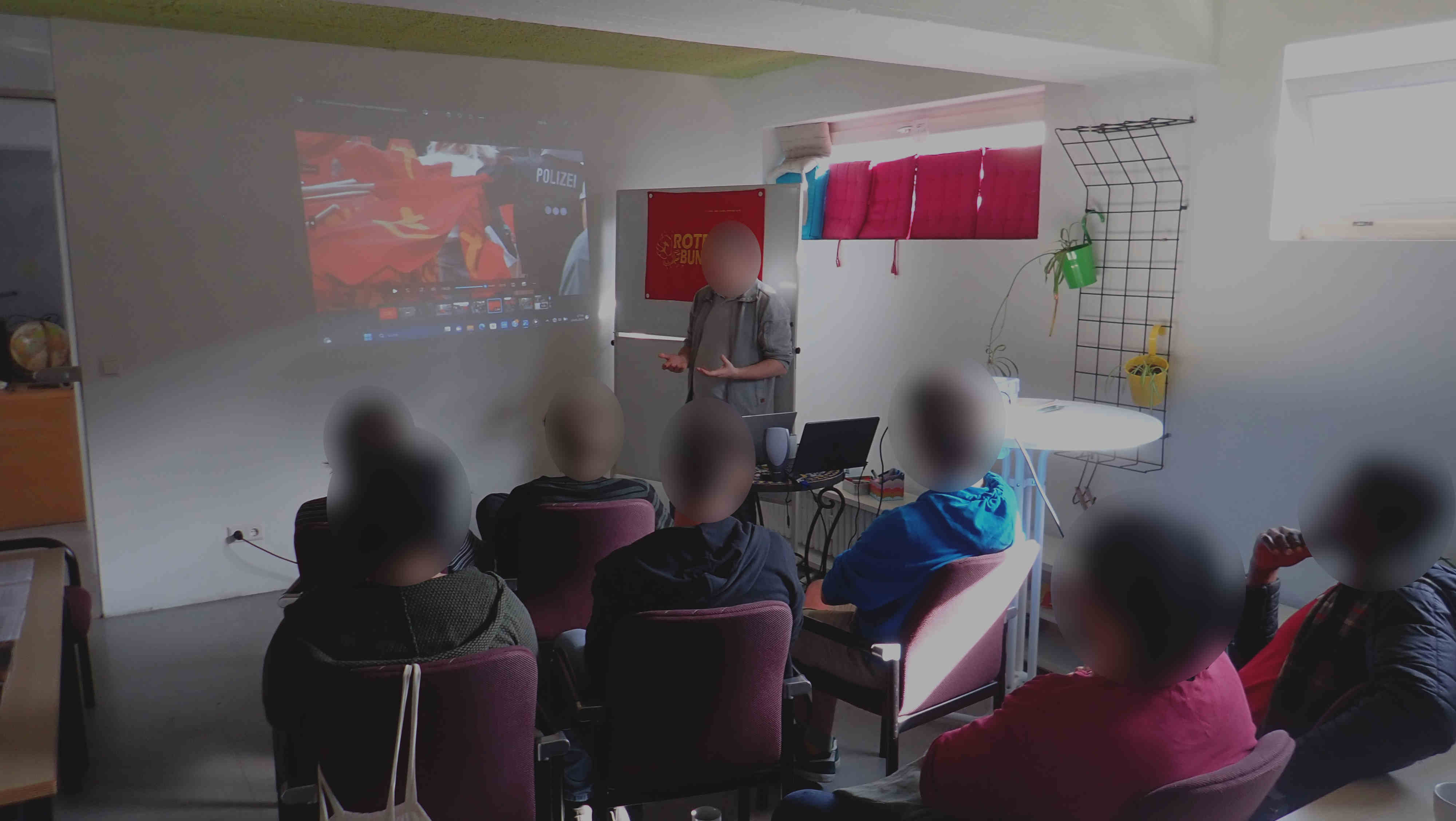 In a second part of the lecture, those present were able to gain an impression of the work of different comrades all over the world, but especially in Latin America. Here, among other things, pictures were shown of actions carried out in the context of the founding of the International Communist League.
Furthermore, the struggles in different countries illustrated how the masses under communist leadership resist imperialism and transform reality.

Following the lecture, the discussion was developed on what role the Red League should play in the future and its contribution to the revolution in this country. Further, it was discussed that the masses do not want to have anything to do with bourgeois politics and why the revolutionaries reject parliamentarism. Revolutionary strategy and the importance of mass participation for the revolution were also discussed.

At this point we would like to point out further future events of the Red League:

Hamburg: May 15 | 19:00 | Café Knallhart | Von-Melle-Park 9
Nuremberg: May 21 | 3:00 p.m. | Villa Leon | Philip Koerber Weg 1