On September 1, a broad alliance called for a demonstration in Essen on the occasion of this year's Anti-War Day. About 150 demonstrators marched through the city center of Essen, shouting combative slogans primarily directed against German imperialism and its role in imperialist wars worldwide.
The participants of the demonstration shouted slogans such as "German weapons, German money – murdering all over the world!", "Iran, Iraq, Syria, Turkey – the FRG is involved in every atrocity!" or "The FRG is not our state – all power to the proletariat!" During two unregistered intermediate rallies, actions were carried out from within the demonstration, directed against the housing company Allbau and the party office of the Greens. In parallel, speeches were held denouncing the warmongering of the Green Party and that Allbau wants to dictate to tenants at how many degrees outside temperature they would be entitled to use gas heating, fully in line with the motto "Freezing for peace."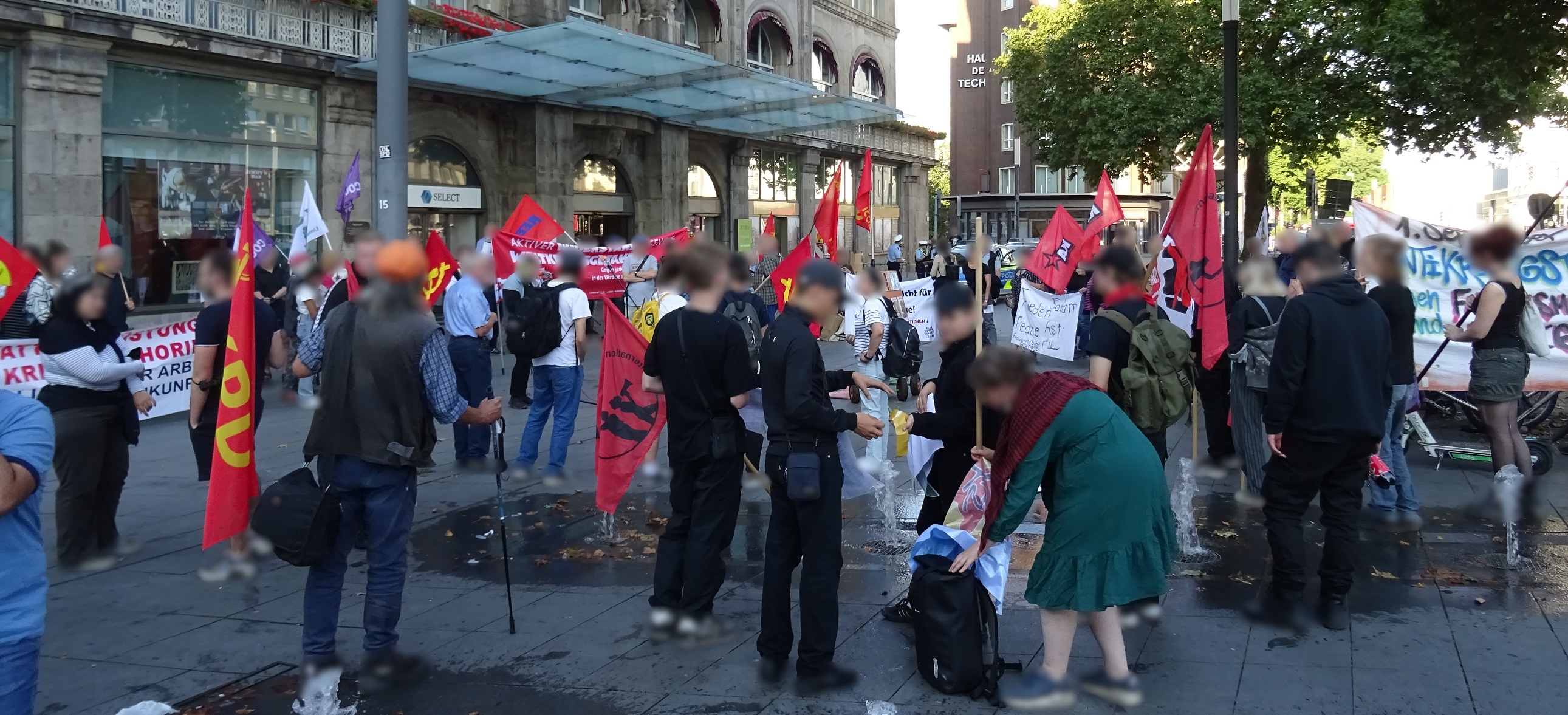 Starting rally in front of Essen main station
Right at the beginning of the opening rally, the two participants' right to demonstrate was attacked by the police. The two youths were participating normally in the demonstration and listening to the speeches, when they were arrested by the police for allegedly disguising themselves, although they were simply wearing a covid face mask and a beanie. This attack was denounced by parts of the demonstration and spontaneous speeches were held about the Essen police, which also mentioned their murders and surfaced Nazi connections. In solidarity with the two arrested antifascists, the final rally of the demonstration did not end until the arrested were released. While demanding the release of the two youths, the participants of the final rally sang workers' songs together.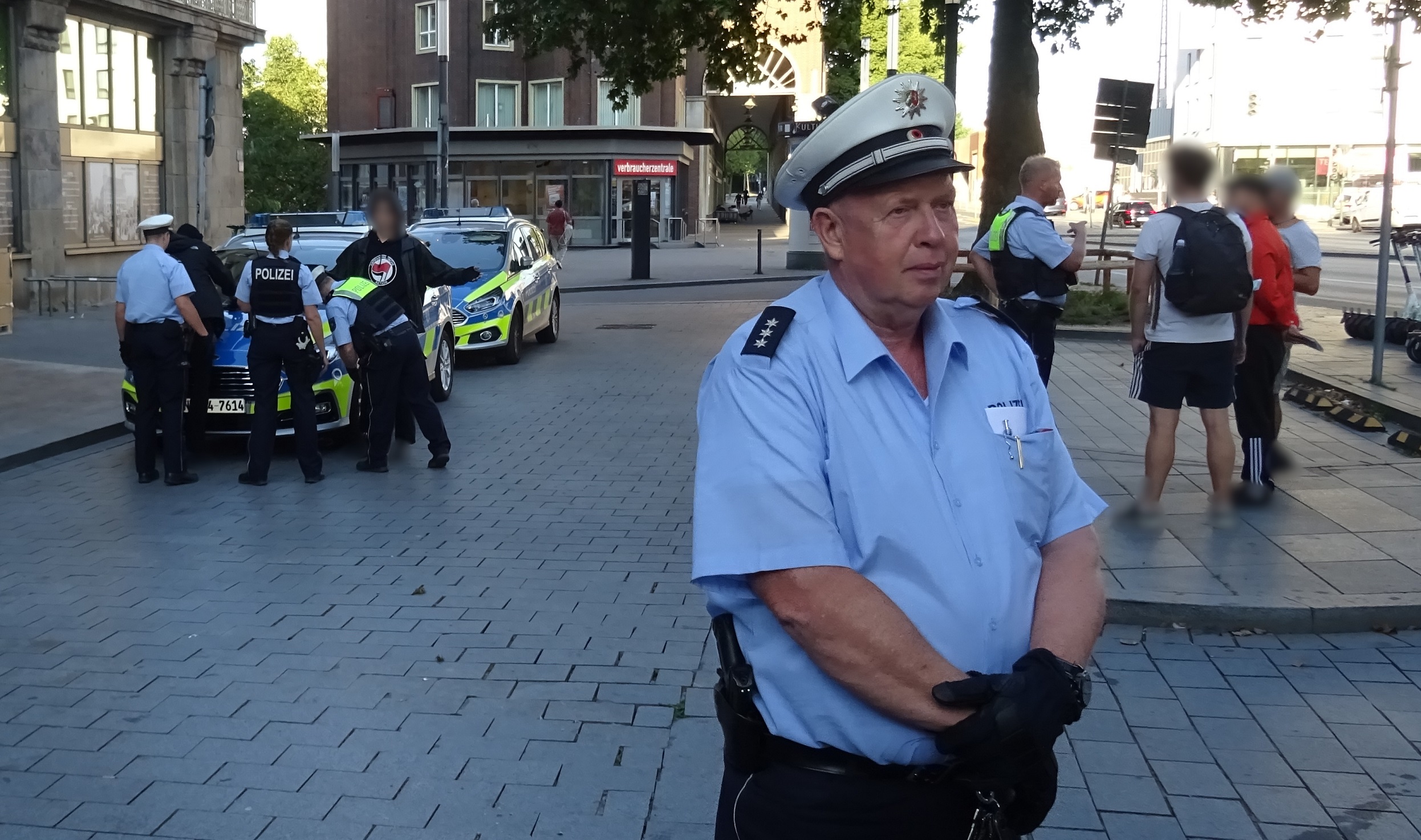 Arrest of the two antifascist youths