On Saturday 28 August - one year after the death of the Turkish lawyer of the people Ebru Timtik - a memorial demonstration was held in Magdeburg for the martyrs Helin Bölek, Mustafa Kocak, Ebru Timtik and Ibrhaim Gökcek who died in hunger strike.
The demonstration went from Olvenstedter Platz - where Magdeburg police attacked a concert of the Turkish revolutionary band Grup Yorum two months ago - through Stadtfeld to the Infoladen. After the policeattack two months ago, the police could not refrain too harass the demonstration last Saturday and tried to tarnish the legacy of the fallen comrades. Several times the police stopped the demonstration, which was denounced again and again from within the demonstration and only drove the participants on the street to appear more forceful and determined. Shortly before the end, the police tried to prevent the participants from holding the final manifestation at the planned location. There were scuffles and again the provocative actions of the police were denounced by the demonstration. In the end, the demonstrators prevailed against the police and the final manifestation was held in front of the Infoladen as planned. Even after the demonstration ended, the police continued to harass participants of the demonstration.

In addition to signs and banners for the fallen martyrs from Turkey, a banner also was held calling for the defence of the life of Chairman Gonzalo. Chairman Gonzalo has been held incommunicado at the Peruvian naval base in Callao for almost 29 years. Right now, it is important to expose and denounce the long-term plan of the reaction to assassinate Chairman Gonzalo and to continue the campaign to defend his life.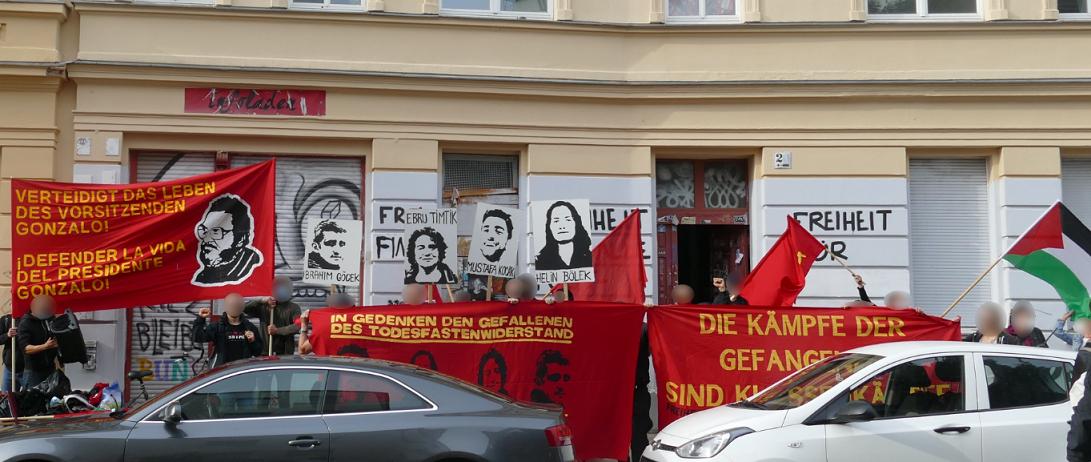 The boycott of this year's elections also found its place in the demonstration too. In a speech it was made clear that the revolutionary way can never be the way of elections and that for the revolutionaries it is about smash the state of the bourgeoisie and build up the power of the proletariat. Propaganda against the elections was distributed at the demonstration.