Last weekend, several actions were carried out in Freiburg and the surrounding area, about which we would like to give an overview here.
From 16 to 18 June, the German interior ministers met in Rust. Against the increasing reactionarization of the German state, a demonstration was formed on Friday, the 18th, which went from the train station in Ringsheim to the Europa Park, where the interior ministers met. The demonstration was organized by a broad coalition. A contingent of revolutionaries and progressive forces also participated in the demonstration, chanting slogans against the expansion of the states repressive apparatuses and for international solidarity.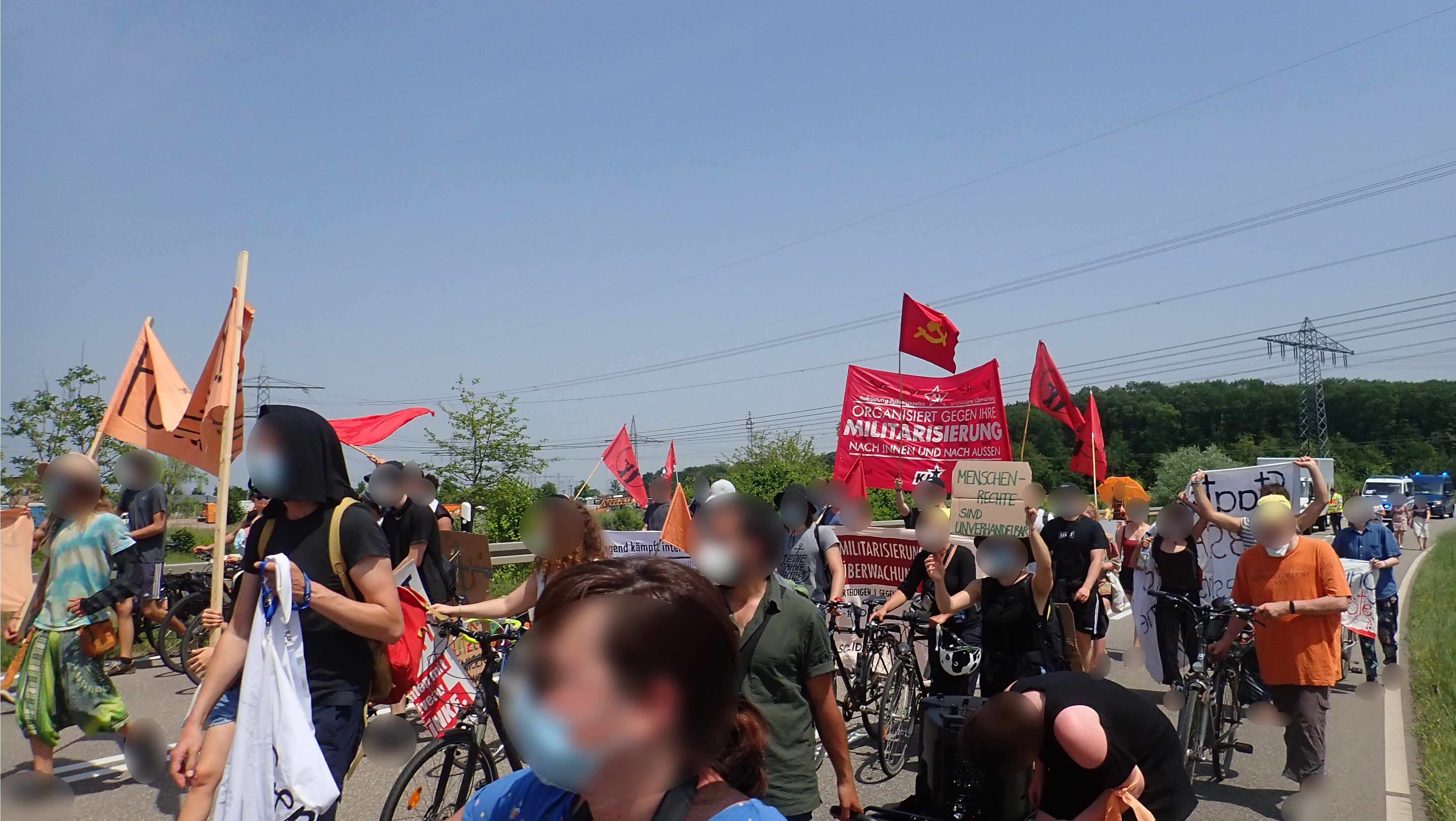 In the evening of the same day, on the occasion of the Day of Heroism, a celebration was held in which revolutionary activists and masses participated. There, a film about the revolutionary movement in Peru was shown and people ate and drank together. Following the film, a discussion developed in which those present expressed that they wanted to learn much more about the history of the movement and the current situation in Peru. Comrades participating also spoke about Chairman Gonzalo, his imprisonment, and the lies spread by the capitulationist right opportunist line.
The betrayal of the electoral opportunists was firmly rejected by the masses present.
On Saturday, June 19, two demonstrations took place in Freiburg.
In the morning, a bicycle demonstration was organized in solidarity with the uprising of the Colombian people, which ended in a rally at noon on the Stühlinger Kirchplatz. As part of the rally, speeches were given by progressive activists and music was played. A contingent of proletarian revolutionaries also participated in the rally.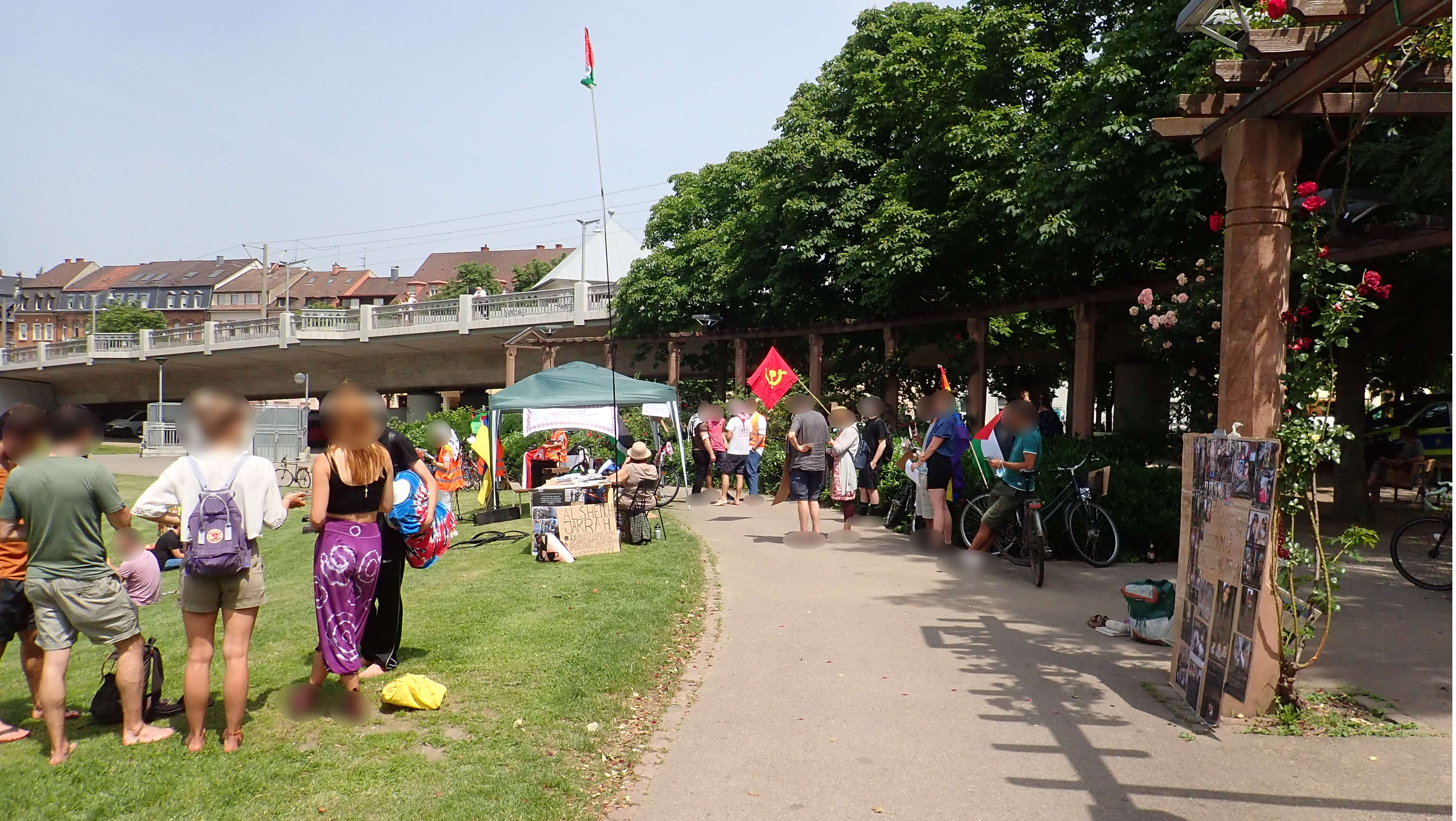 During the evening, several hundred anti-fascists gathered under the slogan "No attack without response" to give a militant answer to a fascist attack. Last week, the reactionary Robert Hagermann had attacked two antifascists and stabbed a 61-year-old first responder. Against this cowardly attack an antifascist demonstration was organized, which went through the Wiehre-district to the perpetrator's house. There he was publicly denounced and his exact address was called out again and again. Many neighbors present welcomed the anti-fascist demonstration.
The demonstration had a very militant expression. Again and again powerful slogans were shouted and pyrotechnics were ignited. Occasionally, fireworks also found their way in the direction of the police officers present, who brought out a martial contingent to protect Hagermann. In the shouted slogans, the police was also denounced again and again and the protestors also used slogans in order to commemorate Adel B and Oury Jalloh, who were murdered by the police.
After the demonstration was dispersed at its starting point, the cops tried to arrest individual anti-fascists, but as far as we know with little success.