On the 20th of March, in the city of Stuttgart a combative demonstration marched against state repression and fascism in which about 1000 progressive forces took part, among them was a contingent of proletarian revolutionaries.
As class contradictions are rising, so is the state terror against revolutionaries and all progressive forces in the Federal Republic of Germany (FRG). It answers every spark of resistance with excessive force in order to douse it. This demonstration was a counter-offensive against this.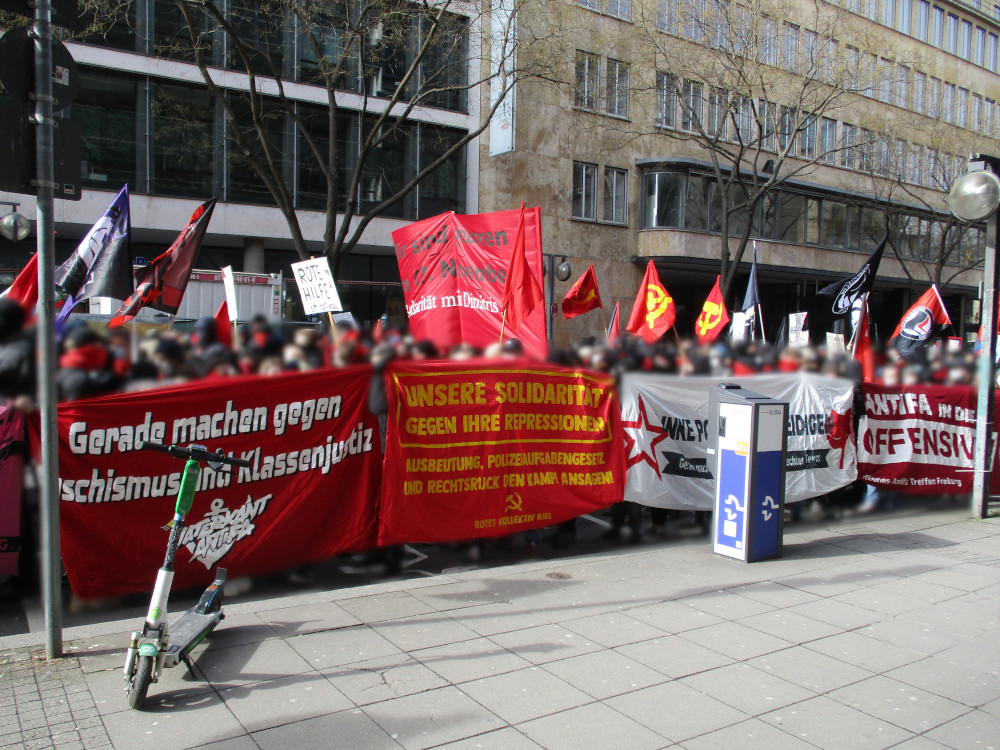 There was a wide mobilization and an especially large part of the march consisted of well-organized and determined people. But the State also demonstrated force: cops were pulled from the large surrounding area, not only to "secure" the whole route, but also to occupy the whole city center with their massive presence. They brought a water cannon and a mounted unit, too. The reaction probably was afraid of renewed rebellion in the center like last summer. Just this time it could've been during broad daylight and the first shopping Saturday during this over 3 months lasting lock-down. Nonetheless, they had to let the march proceed. When no speech was taking place, combative slogans were chanted without interruption. On several points during the march pyrotechnics and smoke-pots were lit. A reactionary who must have felt safe with the police presence was fought off and brought to the ground, with the police unable to do anything about it. There was an attack with bags of color on the state's court, some bags hitting the policemen who stood there in defense of the building. This too, they had to leave unanswered. After the official route was done, the demonstration was powerful enough to continue as a spontaneous, illegal demonstration to end in front of the main train station.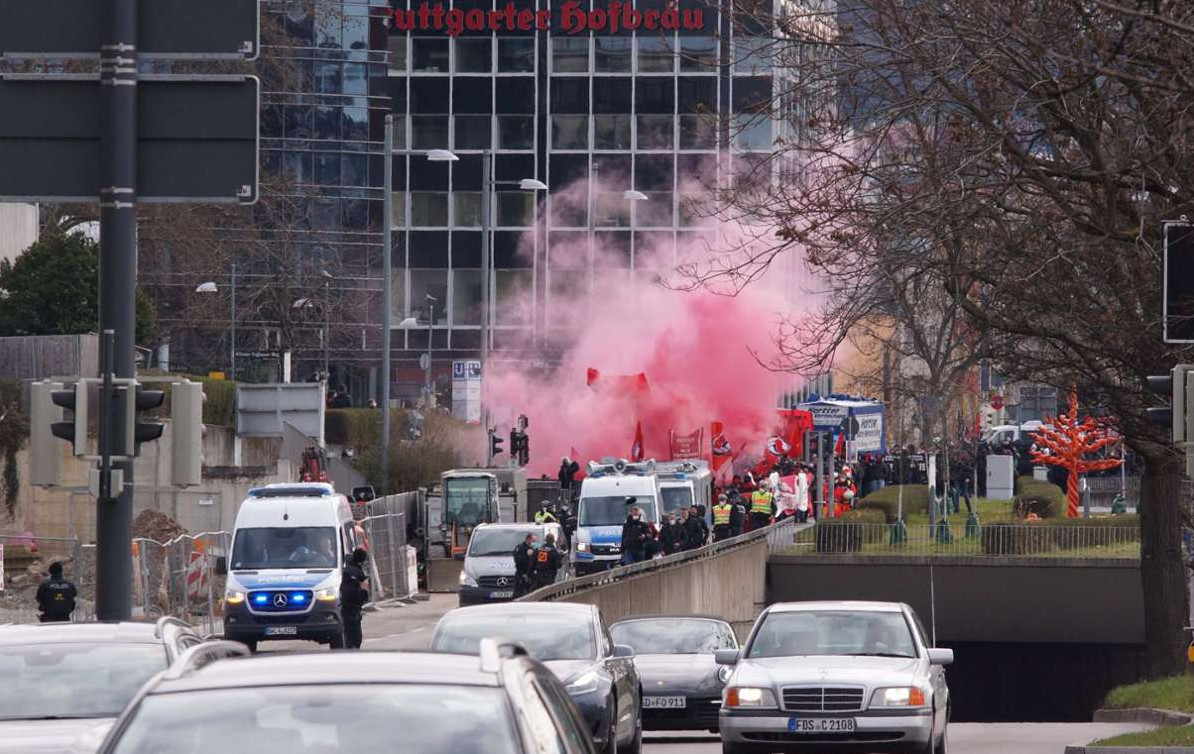 The demonstration denounced the reactionary state because of its class justice in the desperate attempt to stay in control. There should be no confusion, that this state serves the bourgeoisie and we have to defend against it.
Especially important was antifascism as the political prisoners Jo and Dy from Stuttgart and Lina from Leipzig, for whom the demonstration marched, were imprisoned because of the antifascist work the reaction claims they are responsible for. On several occasions in different speeches it was said, that as an answer to those attacks of the state, capitulation is not an option, but that we need more organization, better organization. It was made very clear, that both mass work, as well as taking justice against fascists into our own hands is essential. No one distanced themselves from antifascist violence, to the contrary: those who held speeches firmly supported it and talked about the long-term victories this work has.
This demonstration was an important signal and another expression, that even while police and lawyers try to outlaw progressive demonstrations, powerful and combative actions can be pushed through.