On July 28th, the day of the proclamation of sentence of the long-time TKP/ML-trial, different revolutionary organisations held a spontaneous rally in solidarity with the accused in front of the State Court House of Bremen. The trial against the ten accused already began more than four years ago. On July 28th, the Higher Regional Court in Munich announced the sentences which are prison sentences from two and a half up to six and a half years. The accused were sentenced because of the "support of a foreign terrorist association", although up until now the TKP/ML is neither on the German, nor on the EU terror-list.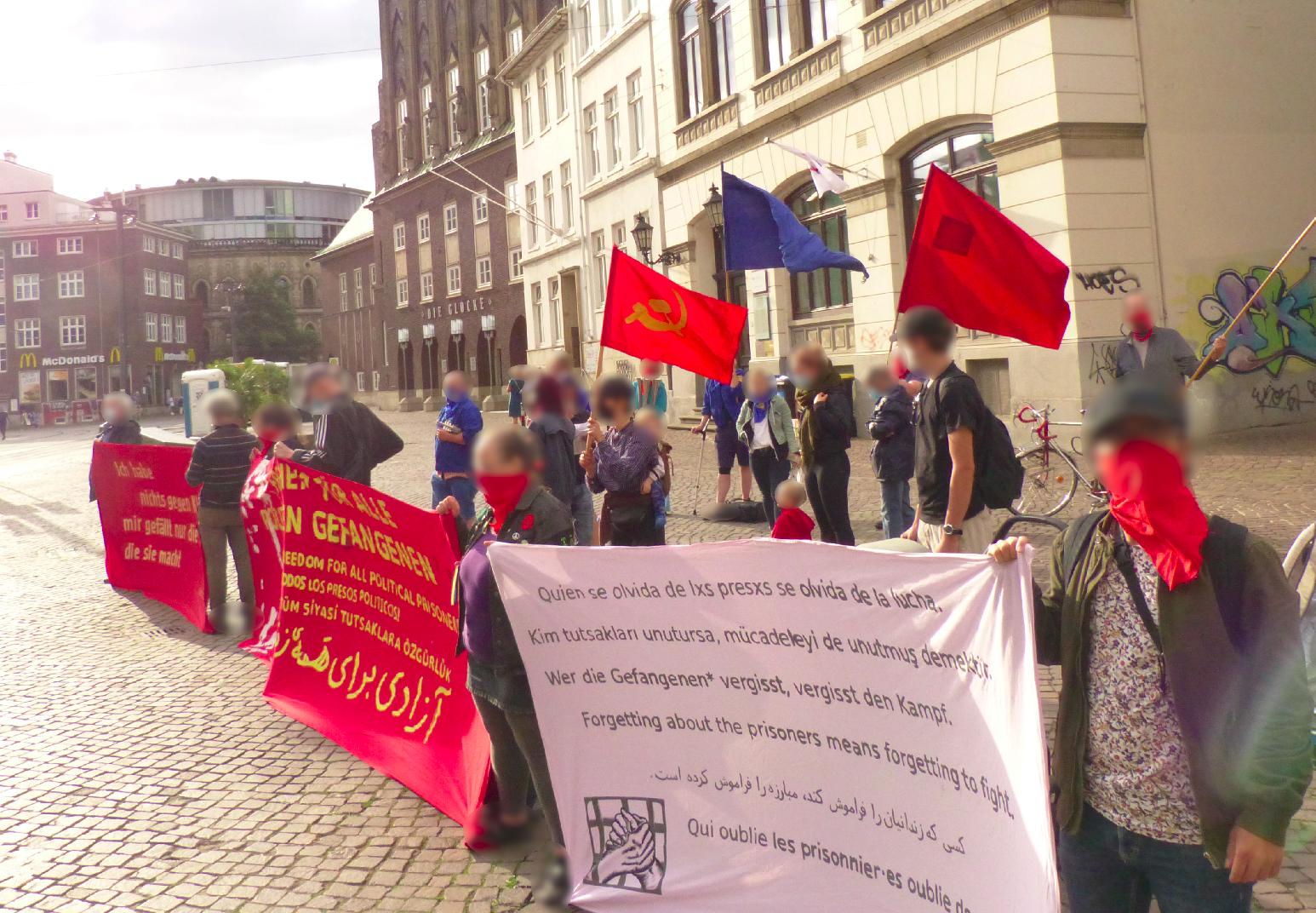 At the rally, extracts of declarations by Partizan and AGEB were read. Additionally, further speeches were held and there were cultural contributions. Even though the proclamation of the sentences was the most urgent occasion on this day to take to the streets and to demonstrate against the criminalisation of the TKP/ML, for the reason of the beginning of the week of martyrs a declaration by the Communist Party of India (Maoist) was read. In this declaration the comrades demand the immediate release of the revolutionary prisoners Varavara Rao and G.N. Saibaba, who are exposed to the bad conditions in Indian prisons despite their bad condition of health. Varavara Rao is infected with the Corona Virus and already is in a coma. Nevertheless, the old Indian state refuses the release of the comrades on parole and therefore shows it takes any means necessary to fight the revolutionaries. These conditions in the prisons of the old Indian state were denounced in further speeches.
The rally was both: a strong signal of proletarian internationalism and a step forward for the cooperation of different revolutionary forces in Bremen. It was an important sign that revolutionaries have to stand side by side despite all differences, when the class state of the bourgeoisie unfolds its repression against revolutionaries.