Suspected members of the West Papua Liberation Army, the military wing of the Free Papua Movement carried out several attacks against Indonesian security forces.
On Monday, March 09, a soldier was shot during an attack on a military office in Jila district near the Grasberg gold and copper mine, operated by the US-Company Freeport.
Only a few days before on February 29, another incident took place in the same area around the Grasberg mine. In that case a soldier was killed and three other wounded, there no futher information about the skirmish it self.
In December 2019, also three soldiers were killed in two separate attacks, in the same region and several were wounded.
We have reported here several times about the struggles of the Papuan people, in the last year. During the protests tens of thousands of people gathered to the streets and fierce clashes took place, including the burning of government buildings.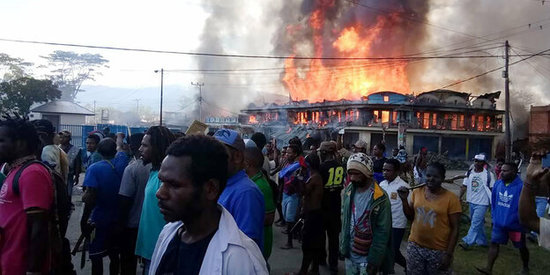 The Free Papua Movement and its West Papua Liberation Army were founded in 1964. In 1949 Papua had gained political independence after the final end of Dutch rule in South East Asia and got annexed by Indonesia in 1963. However, the region had in fact been occupied by Indonesian forces since the early 1950s. Since then, there have been repeated intense struggles of the people against the occupiers, as well as armed actions.