Two politicians from the reactionary party Telegu Desam Party (TDP) were executed near the village of Lipittuputtu, about 15 kilometers from the border of the states of Andhra Pradesh and Orissa.
About 50 Maoist fighters, mostly women, stopped a car that was carrying Congressman Kidari Sarveswara Rao and the former parliamentarian from Visakhapatnam district, Siveri Soma. The revolutionaries stopped the security guards, confiscated their weapons and executed the politicians.
The action of the communists let the reactionaries afraid. "We also just heard the news. We are in shock. Police and authorities are in place and we will have more clarity about the incident soon", said the TDP parliamentary Rammohan Naidu after the ambush was passed. After the incident, TDP supporters attacked two police stations, blaming the police for negligence.
The action is a response of the PCI (Maoist) to the crimes committed against the people by the politicians. In July this year, former parliamentarian Siveri Soma obtained state permission to extract bauxite in the region, which implies removals of the peasant and tribal population living there. For years the masses have been fighting against mining in the region and in defense of their land, and a few years ago the PCI (Maoist) organized these masses.
In October 2015, for example, the Maoist-led revolutionary fighters arrested politicians M. Balaiah, M. Mahesh and V. Balaiah (all leaders of the TDP) to demand the repeal of the government's decision at the time, which allowed the beginning of bauxite mining in a particular area of the region.
The fighting in the region is such that even Andhra Pradesh's chief minister, Chandrababu Naidu, is under police protection after being targeted by a Maoist bomb attack in 2003 in Tirupati.
This is the first action of the kind undertaken since the ambush against a convoy of the National Congress on May 25, 2013 - at that time, the revolutionaries annihilated 27 reactionary politicians and officials.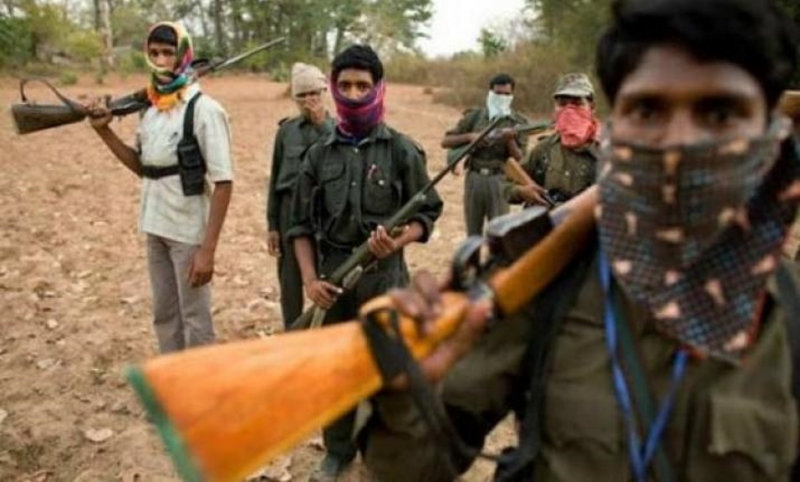 With infomation from AND