Since the reaction stepped up their armed fight against the people striving for freedom in the beginning of November, launching a new military campaign code-named "Prahaar II" and spreading it even to the Bastar region of Chhattisgarh, it encountered heavy resistance by the PLGA. Some of the actions of the comrades there, fighting to tear down the genocidal Indian state, in the recent month, we already reported on. However, in the last eight days alone, three additional attacks were carried out against the joint forces of CRPF and Cobra.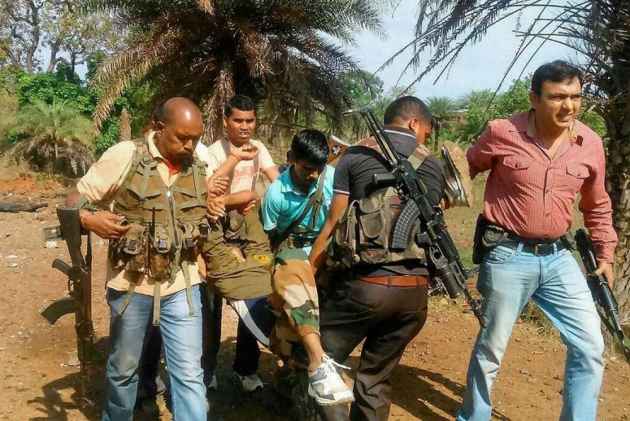 Reactionary mercenaries carring a hit colleague during the first Operation Prahaar in June
On the 19th of November one member of the Reserve Forces was killed in an ambush when an IED detonated.The attack happened during a patrol of the Central Reserve Police Forces in the district of Sukma, one of the areassupposedly affected by "Prahaar II".
Two days before, on the 17th, another CRPF patrol wasambushed on the border between Jharkhand and Chhattisgarh. Combatants of the People Liberation Guerilla Army detonated a number of hidden IEDs, then directly open fire on the surprised forces of the reactionary military. Eight soldiers were hit so badly, they had to be evacuated by helicopter.
On the 16th, close to the village of Pipardhaba in Chhattisgarhs district of Balrampur, yetanother IED wounded seven soldiers of the security forces in an explosion.