Apart from the massive and combative unrests and popular protests of the Philippine people against the visit of US president Trump and the ASEAN conference last weekend, significant actions were also carried out directly against the counter-revolutionary forces in the Philippines. The New People's Army fighting in the People's War, in a number of successful operations, was able to deal great blows to police and military forces serving the old Philippine state to uphold its oppression of the people.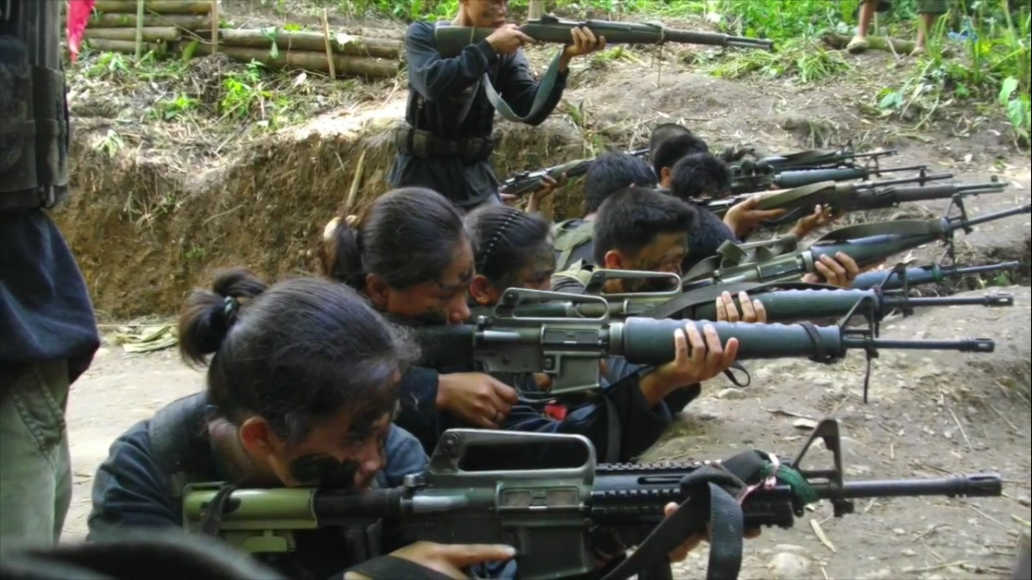 On the 12th of November the NPA charged troops of the 24th Infantry Battalion in the northern province Abra, on the most populated Island of Luzan. In the engagement two soldiers were wounded and had to be evacuated. In another firefight on the same day in the second largest province, Isabela, one soldier of the 86th Infantry battalion was killed, when reactionary forces stumbled upon a thirty man strong NPA unit.
On the 9th of November a field unit of the NPA open fired on a police car on patrol on the Ticalaan-Dominorog road in Bukidnon, a northern province of Mindanao. In the firefight the chief of police and four other police goons were wounded and stripped of their weapons.
A day before, on the 8th, a soldier and two members of the Citizen Armed Forces, an armed counter revolutionary militia, were shot in an exchange of fire in the northeastern Mindanao province of Surigao del Sur. One soldier of the reactionary Army's 75th Infantry Battalion was wounded during patrol.
In another massive attack by the NPA in the Mindanao region in the end of October, simultaneously engaging a police station and an Army encampment, five reactionaries were killed and three wounded. Regarding this ambush, the NPA states:
"Despite of Duterte's almost-half-a-year martial law in Mindanao, several operatives of the New People's Army – North Central Mindanao Region (NPA-NCMR) were still able to launch tactical offensives. Among these was the military action in Agusan del Norte by the end of October.
On October 25, 2017, 3:00 PM, NPA – Western Agusan del Norte – Agusan del Sur Subregional Command (NPA – WANAS) forces simultaneously harassed a police station in Brgy. San Mateo, Butuan City and a camp of the 23rd IB in Brgy. Balungagan, Las Nieves in Agusan del Norte. In the said operations, NPA killed five while wounded three enemies."