A bandh called by the CPI (Maoist) affected the south Odisha districts of Rayagada, Kandhamal, Kalahandi, Ganjam and Gajapation last Saturday. For many hours, shops and workplaces remained to be closed or empty and the transit system seized to function as workers and small traders followed the Party's call support the activities.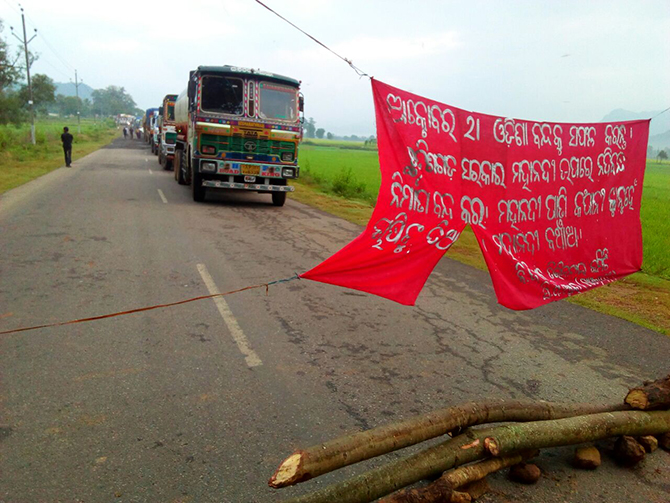 The latest rise in support of the bandh among the popular masses is due to the most recent events in Odisha's Koraput region, where a young tribal girl was ambushed and raped by four members of the security forces on her way home to the village of Kunduli on the 10th of October.
Comrades of the Andhra-Odisha Special Zonal Border Committee hence organized the bandh to address this issue. In an audio statement leaked to the Indian press only three days after the assault, they ask everyone to support the bandh "for the immediate arrest of the culprits responsible for the gang rape [...], for an end to the violence against tribal women, and to reserve the use of water of the Mahanadi river only for farmers."
The action lasted 12 hours and was even upheld after the police tried to intimidate workers and small traders to open up their shops again. Several federal highways in Tagada, Baliguda and the Tumudibandh Bridge in the Kandhamal region were blocked with barricades, fallen tries and banners agitating for the bandh and denouncing the reaction.